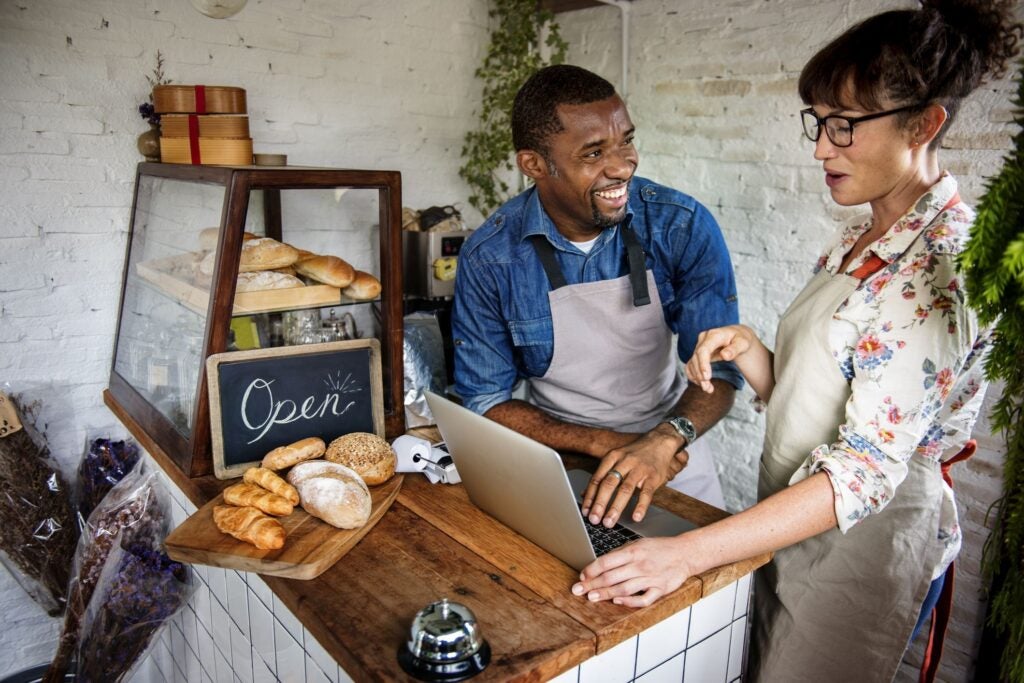 Small businesses are a huge part of Tennessee's economy. According to the U.S. Small Business Administration, small businesses make up 99.5% of the industry in Tennessee. In fact, there are over 620,000 small businesses within the state, and they employ 42% of all the state's workers.
As a small business owner, you face some unique challenges. Especially in the early stages of your company's development, your margins may be razor thin. To ensure your company's success and its future growth, cutting business expenses is critical. Here are seven ways to slash your company spending:
1. Create a Business Budget
When you start a company, it can be hard to know how much money is coming in and where that money goes. Making a business budget will help you keep track of your finances as they come in and go out.
There are some simple steps small businesses owners can take to create a successful budget:
Keep Good Records: Keep receipts of all your business expenses throughout the month – even if they seem irrelevant – so that everything is accounted for at tax time or when being audited.
Limit Credit Use: While credit cards can be useful, limit how many employees have access to them. For those that do have company cards, consider setting spending limits using an app like CardValet and make sure to have clear policies on acceptable business purchases.
Calculate Net Worth: Track your business's net worth on a monthly basis by subtracting liabilities from assets. This figure will help you understand how much equity your company has at any given time.
A well-run budget can help small businesses owners with cutting business expenses, keeping track of spending, forecasting future needs, and making better financial decisions overall.
2. Think Remote
Gone are the days where a business had to have its own office or warehouse. With today's workers more accustomed to remote work arrangements, you can significantly reduce your overhead costs by allowing employees to work from their own homes. Providing employees with a stipend for office supplies and internet typically costs a fraction of what it would cost to rent a corporate office.
And, offering remote work arrangements can be a valuable recruitment tool, allowing you to attract the best workers for your business.
3. Utilize Tax Incentives
Depending on your business' operations, you may be eligible for valuable tax incentives. In Tennessee, there are several tax credits and exemptions for business owners that could help you save money. For example:
Jobs Tax Credit: Tennessee business owners that make a capital investment of at least $500,000 within three years and create a specific number of jobs can qualify for this tax credit. Eligible businesses can receive a tax credit equal to $4,500 for each qualified job.
Standard Industrial Machinery Credit: If your business purchases industrial machinery, you may be eligible for a credit equal to 1% of the purchase price.
Community Resurgence Jobs Tax Credit: With the Community Resurgence Credit, you can receive a credit of $2,500 for each created position. To qualify, your business must create 10 new full-time jobs paying the state's average occupational wage and be located in an area with a high poverty rate.
You can visit the Tennessee Department of Revenue website to see a complete list of the deductions, exemptions, and credits available to business owners.
4. Take Advantage of Technology
One easy way to reduce business costs is by going digital. For many small businesses, certain processes can be transitioned from paper-based to digital without too much hassle, such as:
Payroll and Employee Management: Use a cloud-based system and financial tools to manage employee files, timesheets, and payroll. This will help you save on postage, storage space, and time spent processing paperwork.
Accounting: Store your financial data in the cloud using an online accounting program like Autobooks. This will make it easier for you (and your accountant) to access important financial information when needed.
Marketing: Send out your newsletters, announcements, and other marketing materials electronically instead of through the mail. This can save you on printing and postage costs.
Going digital can help small businesses reduce expenses by saving time and money on administrative tasks, as well as marketing efforts.
5. Utilize Social Media
Many small businesses rely on traditional marketing efforts to attract new business. If you're spending a big chunk of your budget on flyers, direct mailers, billboards, or radio ads, you may be surprised by how effective — and comparatively inexpensive — social media marketing can be.
Paid advertisements on platforms like Facebook, Twitter, or Instagram can be quite affordable compared to traditional advertising methods. And, you can target who sees your ads by location, income, and other demographic information, so you can ensure you reach your specific audience. Social media campaigns can be paused or adjusted, making them more flexible than traditional marketing tactics.
You can also use social media by partnering with influencers and posting your own content. By offering samples or doing sponsored posts, social media users with dedicated followers can do some of the work for you, introducing your products to their loyal fanbase.
Minimizing Business Expenses
As a small business owner, you're pulled in many different directions, and your profit margins are often thin. To keep your budget in check and set your business up for success, it's important to consider cutting business expenses.
As you establish your business, consider opening an account at SouthEast Bank. As a community bank, we strive to be among the best banks for small businesses. Our team understands the importance of personalized service and local decision-making.
Experience banking solutions like small business checking and savings accounts created with local entrepreneurs in mind, in addition to tools like treasury management services that can save you time and effort when it comes to money management.
---
Note: Links to other websites or references to services or applications are provided as a convenience only. A link does not imply SouthEast Bank's sponsorship or approval of any other site, service or application. SouthEast Bank does not control the content of these sites, services or applications.
Information contained in this blog is for educational and informational purposes only. Nothing contained in this blog should be construed as legal or tax advice. An attorney or tax advisor should be consulted for advice on specific issues.