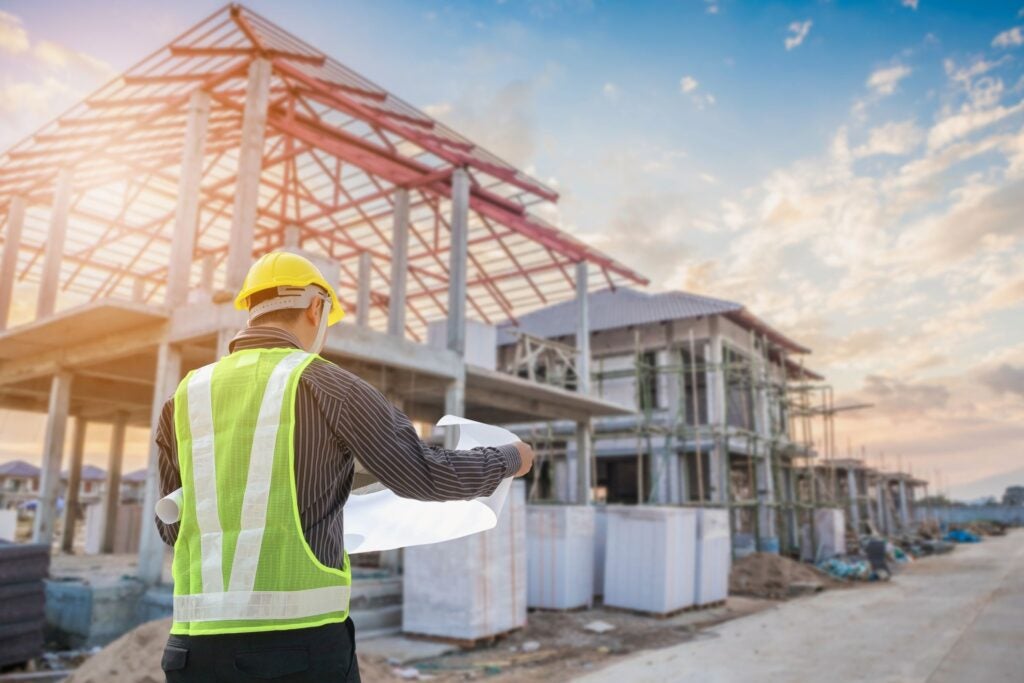 There's no question that small businesses make a big economic impact. According to the Small Business Administration (SBA), there are over 30 million small businesses in the country. Those businesses employ nearly half of the private workforce.
If you own a small business or startup, you may need a dedicated office or workspace as you grow. When it comes to your commercial real estate options, there are three choices: buying, leasing, or building. Each option has its own benefits and drawbacks, so here's what to consider before designing your new space.
1. Buying commercial real estate
Whether you need a manufacturing facility or a bright and airy space to meet with customers, investing in commercial real estate for your business can be a wise decision. However, there are also a few downsides to keep in mind.
Pros
Equity: When you buy a property, you can build equity when you pay off the mortgage. Over time, your property can also increase in value.
Tax benefits: As a business owner, you can take advantage of tax credits and deductions if you decide to build a workspace. You may be able to deduct your mortgage interest, property taxes, and the cost of furnishing the space.
Public brand: By building a new facility, you show the public that you're a legitimate company with roots in the community. Having a physical presence that you own can make customers feel that you're more reliable.
Control: Because you own the property, you're in complete control of it. If you want to renovate, add a security system, or switch to more environmentally-friendly lighting, you don't have to get approval from a landlord; you can just do it.
Cons
Investment: Buying commercial real estate will require a significant capital investment, and you'll have to pay a lot of money upfront. It can also be more difficult to secure financing as a commercial borrower. Making a few smart financial moves before opening your own small business can help keep you on track.
Red tape: Buying a property and converting it to your needs can come with some headaches as you deal with state and county licensing and permit requirements.
Commitment: Deciding to buy property can be a good idea, but it's a serious commitment. If your business experiences a downturn or you decide to relocate, it may be challenging to sell your property and recoup your investment.
2. Leasing a space for your business
If you don't think buying commercial estate is right for you, leasing can be a viable alternative. When you lease a property, you can use it for your business needs and customize the space, but you have to get approvals from a landlord and pay rent.
Pros
Mobility: When you lease a space, you have more mobility than you would as an owner. If the location isn't as good as you thought, or you realize you need a bigger space, you can easily relocate at the end of your lease.
Fixed costs: Since you're leasing the space, you'll have a fixed monthly rent to worry about. Having a set cost every month can help you plan more effectively.
Smaller upfront investment: When you lease commercial property, you typically need a hefty security deposit. However, that deposit will likely be much less than you'd need for a down payment for buying property.
Cons
Rent hikes: As a renter, your landlord can decide to increase the rent — sometimes dramatically — when it's time to renew the lease.
Lack of control: If you rent commercial property, you have less control than you would have as a buyer. Your landlord can decide to sell the property at any time, or you may be asked to leave at the end of the lease.
Space restrictions: Because someone else owns the space, you may be limited in what you can do to modify it. For instance, you may not be able to knock down walls or widen the parking lot.
3. Building a custom workspace
If you're unable to find a current structure to buy or lease, you may be considering building commercial real estate specifically for your needs. While that can be a smart move for some, it's not a good idea for everyone.
If you decide to go this route, choosing a trusted financial partner for your commercial real estate loan can help simplify the process. To learn more about these types of loans, you can contact SouthEast Bank's expert mortgage lending team for knowledgeable guidance.
Pros
Personalization: By building your own space from scratch, you can customize the building and surrounding property to suit your business. Whether you want to build multiple rooms or an extra large reception area, you can design it however you like.
Location: If you decide to build your own space, you can pick the location that's best for you, rather than being limited to what space is available for rent.
Equity: By developing raw land, you can build equity over time and increase the property's value.
Cons
Expense: Purchasing land and developing a building from the ground up can be a huge expense, and it can be much more expensive than buying or leasing an existing structure.
Potential delays: Building a property will require you to get permits from your county or city. Depending on the red tape involved, the permitting process can delay construction and cause you to miss out on work.
Time: If you decide to build commercial real estate, be aware that it can be a lengthy process. Depending on your location, it can take months — or even years — to complete the purchase, get the necessary permits, and finish construction.
If you're a business owner, your business location plays a big role in your operations and profitability. By evaluating the advantages and drawbacks of buying, leasing, or building property, you can make the best choice for your bottom line.
---
Note: Links to other websites or references to services or applications are provided as a convenience only. A link does not imply SouthEast Bank's sponsorship or approval of any other site, service or application. SouthEast Bank does not control the content of these sites, services or applications.
Information contained in this blog is for educational and informational purposes only. Nothing contained in this blog should be construed as legal or tax advice. An attorney or tax advisor should be consulted for advice on specific issues.