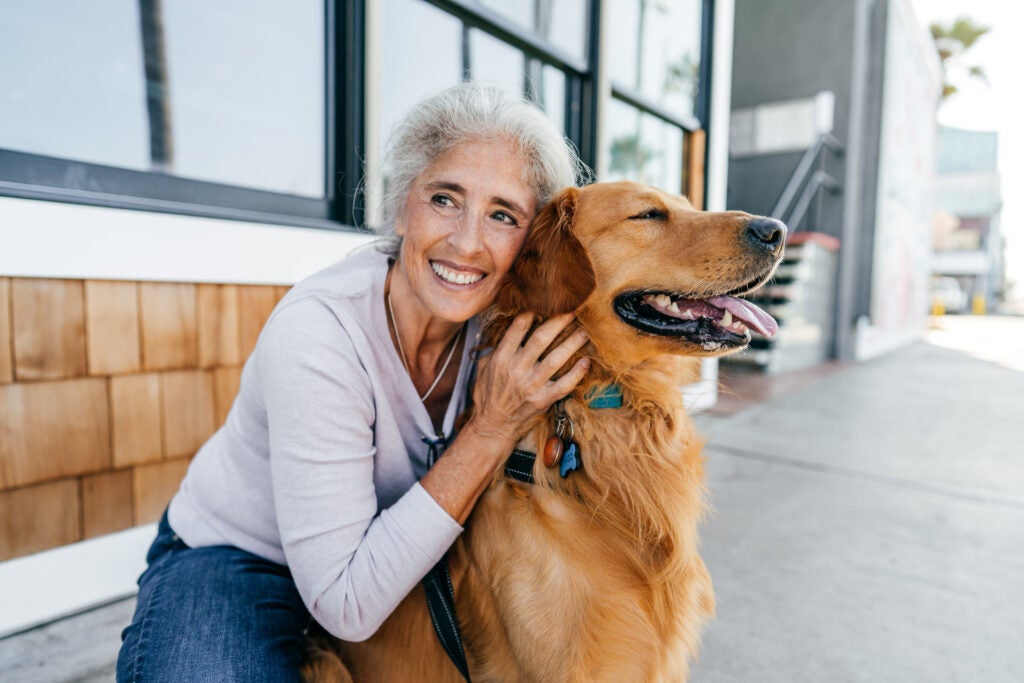 Once you hit retirement age, you may be looking forward to some time off of work. However, starting a business after retirement might be an exception. After all, starting a business can keep you busy and let you explore something you're interested in — but maybe didn't have the time for while you were working.
Let's take a look at how to start a business after retirement, as well as consider the best small business to start after retirement.
Starting a Small Business After Retirement: The Benefits
First of all, your quality of life could potentially be reduced after retirement. According to the TransAmerica Center for Retirement Studies, 20% of retired individuals report feeling anxious and depressed.
Quality of life is just one benefit of starting a small business after retirement. Let's take a look at a few other ways that you might come out ahead if you decide to start a business later on.
You Can Make Extra Money
One of the biggest reasons to start a small business after retirement is that you can make extra money. You might be able to put off taking Social Security benefits with the help from a small business, resulting in higher monthly benefits down the road. Additionally, the extra money can reduce how quickly you draw down your retirement accounts, helping you pay for costs.
Just make sure you use a SouthEast Bank small business checking account to help keep your business finances separate from your personal finances.
You Can Do Something You Enjoy
When you start a small business in retirement, you have the chance to make money doing something you enjoy, rather than working simply to make a paycheck.
You Can Use Your Experience
Over the course of your career, you've likely learned valuable lessons and developed a variety of skills. Now that you're retired, you can put all that knowledge to work.
Whether it's in a niche or general business experience, your knowledge can go a long way toward helping you avoid failure in your business. That experience is a good jumping-off point for your business in retirement.
How To Start a Small Business After Retirement
Once you know the benefits of starting a small business after retirement, it's time to consider how to get started.
Here are a few steps to help you be successful in a new small business venture:
Research your business idea: Make sure it's a viable product or service and that you will be able to move forward with it.
Know the regulations: Many state and local governments have specific rules for starting a business and what you need to do to get started. Review the regulations and understand how taxing applies to your business.
Compile the startup costs: Be realistic about startup costs. Make a plan to cover them. In general, using retirement funds to start a business is a bad idea, since it removes a large amount of capital from your accounts.
Create the appropriate plans: You should have business and financial plans for your business to ensure the greatest possible success. Here are a few small business financial moves to consider.
Practice persistence: A business takes effort to grow over time. As a result, you'll need to practice persistence. If you've taken the time to research and plan, you're more likely to see success as you move forward and stick with it.
You can also look for a mentor — including younger mentors — who can help you learn the ropes, especially when it comes to the current business environment. You can also make good connections by joining local service organizations and networking.
What Is the Best Small Business to Start After Retirement?
Maybe you're not sure what you should do. What is the best small business to start after retirement? Well, it depends on your individual goals and situation, as well as your interests and talents.
Many retirees find that consulting is one of the best ways to get started in a business after retirement. If you're well known in your field, you might be able to consult with your old employer, or with others in the industry, following your retirement. You can often get paid more and work your own hours.
Other small business ideas that are good for retirees include:
Tutoring: If you know a subject well, consider tutoring others. You can help high school and college students. This can be fulfilling as you help others learn and get paid for it.
Writing: Turn your passion for writing into cash. You can become a freelancer and get paid by others, or start a blog. You might even be able to use self-publishing platforms like KDP to make money off your own books and ebooks.
Event planning: If you're good at organizing events and you have some good connections, you might be able to start a business helping others plan big events like parties, weddings, graduations, and conferences.
Project management: Help others manage the logistics of their own events and projects. You can help keep the moving pieces intact.
Pet care: If you like animals, consider taking others' pets and watching them. You can care for them while their owners are gone. Additionally, you could be a dog walker, or you could offer services to keep pets company while their humans are at work.
Tours: When you know your local areas well, you can give tours. Airbnb Experiences can give you a way to provide the best historical tours of the area, or even offer food tours.
Bottom Line
Retirement doesn't have to be the end of your working life. In fact, starting a small business after retirement can be a good way to stay active and bring in a little money. Consider your experience and interests, and consider launching a business that can make your retirement years that much sweeter.
---
Note: Links to other websites or references to services or applications are provided as a convenience only. A link does not imply SouthEast Bank's sponsorship or approval of any other site, service or application. SouthEast Bank does not control the content of these sites, services or applications.
Information contained in this blog is for educational and informational purposes only. Nothing contained in this blog should be construed as legal or tax advice. An attorney or tax advisor should be consulted for advice on specific issues.