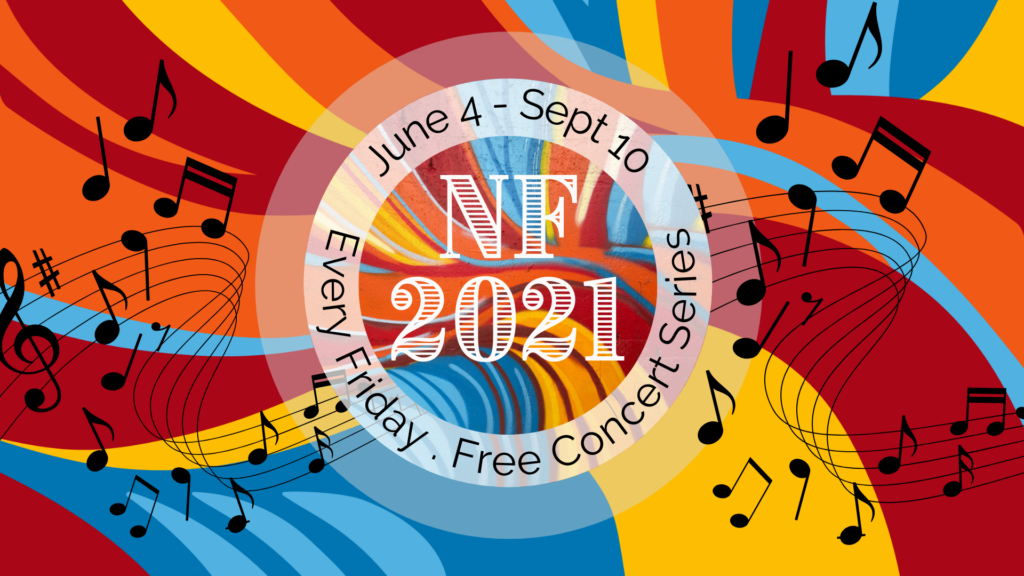 There's nothing better in the summer than relaxing with live music. That's why we're proud to sponsor Nightfall 2021, a free, Chattanooga concert series featuring local talent on Fridays throughout the season!
Nightfall kicks off on June 4, and each week, we encourage you to follow along on our blog to learn more about the bands that will be playing at this year's series.
Traditionally, local bands compete in the Road to Nightfall band competition, which this year was held virtually. As an exciting treat for guests, tomorrow's kickoff night will also serve as the Road to Nightfall finals!
All of these musicians are so talented, but don't take our word for it – we've included YouTube links throughout the post so you can listen for yourself. Plus, be sure to check out our Spotify playlist, where you can listen to most of the bands from this year's Nightfall event!
Week 1: Friday, June 4
William Casey
William Casey has always been a music lover. He says he began performing with other musicians as early as 17, and that his passion for music has only grown stronger since then. Currently, he is based in Chattanooga and is featured on Spotify. You can check out his music here.
Fantastic Confabulation
This five-piece band plays fun, funky songs inspired by everything from jazz to Latin music. You may also notice that Fantastic Confabulation features a few instruments on the stage that aren't often seen in a local band! Almost all of the band members play multiple instruments, with their collective talents including baritone, tenor and soprano saxophone. Don't miss their Road to Nightfall performance here.
Off The Left
The third contender in the lineup of finalists, Off the Left will be taking the stage on Friday in hopes of becoming the next Road to Nightfall winner. We can't wait to see what they bring to the stage! Watch their Road to Nightfall video here.
Week 2: Friday, June 11
Emily Kate Boyd
Emily Kate Boyd is an artist through and through. This singer-songwriter's music often asserts her Tennessee roots, and her stylings run the gamut from jazz to blues and country. Emily boasts six albums, as well as several impressive collaborations, including contributions from two members of the Zac Brown Band. Also a talented visual artist, she often sells her pieces at her concerts. You can find her music here.
Ben Van Winkle and The Figment
In addition to being a talented composer, Ben Van Winkle also plays the cello and guitar. He organized the Figment Chamber Ensemble, which includes such instruments as a string quartet, flute, clarinet and harp, to bring his compositions to life. According to his website, he formed this group based on the idea that a composer should "write what you hear, not what you have available." We look forward to seeing his group perform at Nightfall. Check out their music here.
With a lineup of talented musicians, Nightfall 2021 is sure to be unforgettable. Chattanooga friends, be sure to stop by Miller Plaza & Miller Park at 7 p.m. this Friday to celebrate its kickoff and enjoy some great music.
---
Note: Links to other websites or references to services or applications are provided as a convenience only. A link does not imply SouthEast Bank's sponsorship or approval of any other site, service or application. SouthEast Bank does not control the content of these sites, services or applications.
Information contained in this blog is for educational and informational purposes only. Nothing contained in this blog should be construed as legal or tax advice. An attorney or tax advisor should be consulted for advice on specific issues.