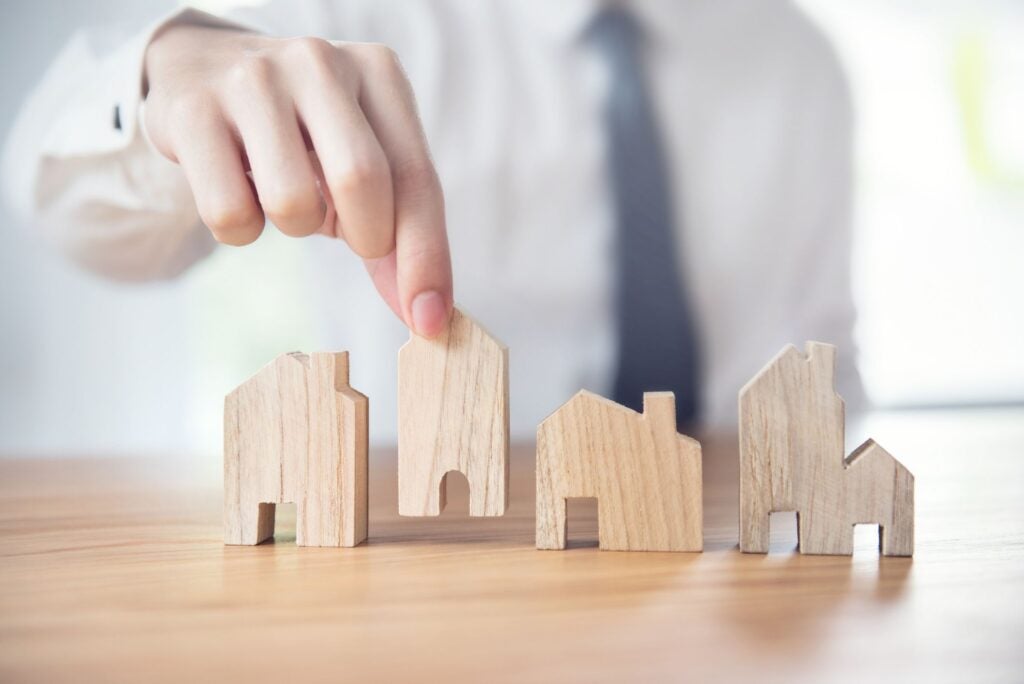 During the pandemic, millions of people decided to leave their hometowns and move to other states. With many people working from home, they had increased flexibility in where they worked, causing a historic "Great American Move."
According to a recent U-Haul study, Tennessee was the most impacted area. It had a 12% jump in new arrivals in 2020 compared to the prior year, outpacing other fast-growing destinations like Florida and Texas.
If you're one of the millions of people who relocated this year, you likely need a new bank. Before you sign up with the first online bank or local branch you see, here are five things to consider to ensure you make the best choice.
1. Understand Your Options
Depending on your new location, you may have several banking options. There may be credit unions, national chain banks, and local banks near you, and you also could select an online-only bank. Each of these options has their own pros and cons.
Credit Unions
Because credit unions are nonprofit organizations, they often have less stringent requirements for borrowers, and they may offer slightly higher interest rates on savings accounts. However, they will usually have fewer lending and account types than banks, and may be limited in the types of tools and digital features they offer.
National Chain Banks
Big-name brands have brand recognition and often offer a wide range of financial products, including checking accounts, loans, and even investment accounts. They may have the latest in digital banking technology, and it's usually easy to find a branch or ATM.
However, all of those features usually means higher fees. And with a big national chain, you are one of millions, so it's difficult to get personalized attention when you need help.
Local Banks
Local banks often have a range of financial products, and can still offer more personalized service. As you build a relationship with a local bank and they get to know you, they may be more willing to work with you when you need a loan to buy a home or car. Because local banks are small, they don't have to pay dividends to shareholders, so they may also have lower rates than big chains.
Plus, local banks often support your neighborhood through charitable donations, helping to improve your community.
Online Lenders
Online banks are convenient, allowing you to open and manage your accounts from your couch. Because they don't have physical branches, they have lower overhead costs and can pass the savings on to customers in the form of lower rates on loans and better annual percentage yields (APYs) on savings accounts.
However, it can be difficult to reach a real person when you need help, and it can be challenging to find an in-network ATM or deposit large checks if your bank is only available online.
An alternative if you'd like to be able to manage much of your banking electronically is to choose a local or national bank with robust digital banking options. Often, physical banks will offer mobile apps or online banking platforms, but branch locations are available to assist you if you need in-person help.
2. Think About What Banking Services You Need
When choosing a bank, spend some time thinking about what services you need right now, and potentially in the future. Nearly all banks offer checking and savings accounts and home loans, but you also may need services like business bank accounts, car loans, refinancing loans, or accounts for specific populations.
For example, SouthEast Bank offers the Thrive Senior Checking account.1 Customers 60 or older can open an account with just $50, and can enjoy free checks, an interest rate bump on CDs2 and a $25 safe deposit box credit.
With SouthEast Bank's EDU Checking,3 teens and young adults between the ages of 13 and 24 can open an account with just $50. If they use electronic statements, there's no monthly service fee, and they can earn $0.10 every time they use their SouthEast Bank debit cards for qualifying transactions.
3. Review Bank Fees
It's important to carefully review banks' terms of service before opening an account. At some banks, the cost to have an account can be expensive.
According to a study by myBankTracker, the average monthly service fee for checking accounts is $9.60. That means in one year, you'd pay $120.96 just to have a checking account.
Not all banks charge fees. In fact, some SouthEast Bank checking accounts have no monthly service fees, and others will waive the fee if you meet certain qualifications.
4. Check ATM Availability
If you have a checking account, you'll likely need to withdraw money at some point. But if you aren't careful, choosing the wrong bank could cause you to pay costly ATM fees.
If you use an ATM that is out-of-network, you'll likely have to pay added fees. According to a recent study, the average out-of-network ATM fee was $4.64 in 2020.
SouthEast Bank partners with Allpoint ATM, a company with over 55,000 ATM locations. You can use the Allpoint ATM app to find an ATM near you.
5. Evaluate Features
Think about how you normally do your banking; do you still go to a branch and make deposits or withdrawals through a bank teller? Or do you use your smartphone? Based on your typical habits, you can identify which banking features are must-haves for you.
Some common features to consider include:
Mobile apps: If you do your banking online, look for a bank that has an intuitive app so you can review your account details, make deposits, and transfer money from your mobile device.
Calculators: Some banks have calculators you can use to calculate loan payments, figure out how large of a loan you can afford, or see how long it will take you to save enough money for retirement.
Educational resources: To help customers build their financial literacy skills, some banks have educational resources for adults and children. By using these tools, you can build your knowledge and become more familiar with banking and investing, and your children can establish good financial habits early. For example, SouthEast Bank's Banker Jr. is a free financial mobile app for kids. Children can use the tool to set goals, track their habits, and manage their spending.
Special promotions: To encourage people to save and invest, some banks will offer special promotions to existing customers. At SouthEast Bank, customers can take advantage of CDs with higher APYs, helping you grow your money.
Picking a Bank
Shopping for a new bank after moving to another state can be overwhelming. Don't just choose the first bank you see; instead, spend some time evaluating multiple banks' options, fees, and added perks. By doing a little extra homework, you can find the right bank for you and even save money.
---
Note: Links to other websites or references to services or applications are provided as a convenience only. A link does not imply SouthEast Bank's sponsorship or approval of any other site, service or application. SouthEast Bank does not control the content of these sites, services or applications.
Information contained in this blog is for educational and informational purposes only. Nothing contained in this blog should be construed as legal or tax advice. An attorney or tax advisor should be consulted for advice on specific issues.
1The Thrive checking account is available to customers who are 60 years old and older. There is no monthly service charge with this account. The free checks are safety paper checks. The free certified checks are limited to 9 per month.
2Thrive checking account holder can receive 10 basis point increase on newly opened CD Special rates (see associate for CD Special offers) if the Thrive checking account receives a monthly direct deposit as well as one monthly debit (check or debit card) from the account.
3Enrollment in monthly eStatements is required to earn the $.10 debit card rewards. Qualifying transactions include point of sale or online purchases or $1 or more using the SouthEast Bank debit card. ATM and cash-only transactions do not qualify for cash back rewards. The Rewards Period begins on the first calendar day after the last business day of the prior month and ends on the last business day of the current calendar month. Regardless of the Statement Cycle, Cash Back Rewards will be paid (credited to the account) on the 1st business day of each month. Customers over age 25 will be notified and moved into a Rewards Checking product. No monthly service fee will be assessed for account holders age 13 – 24 (e-statement required). Overdraft/Returned item fees may apply. Please see the full Fee Schedule for any other fees that may be imposed in connection with this account.