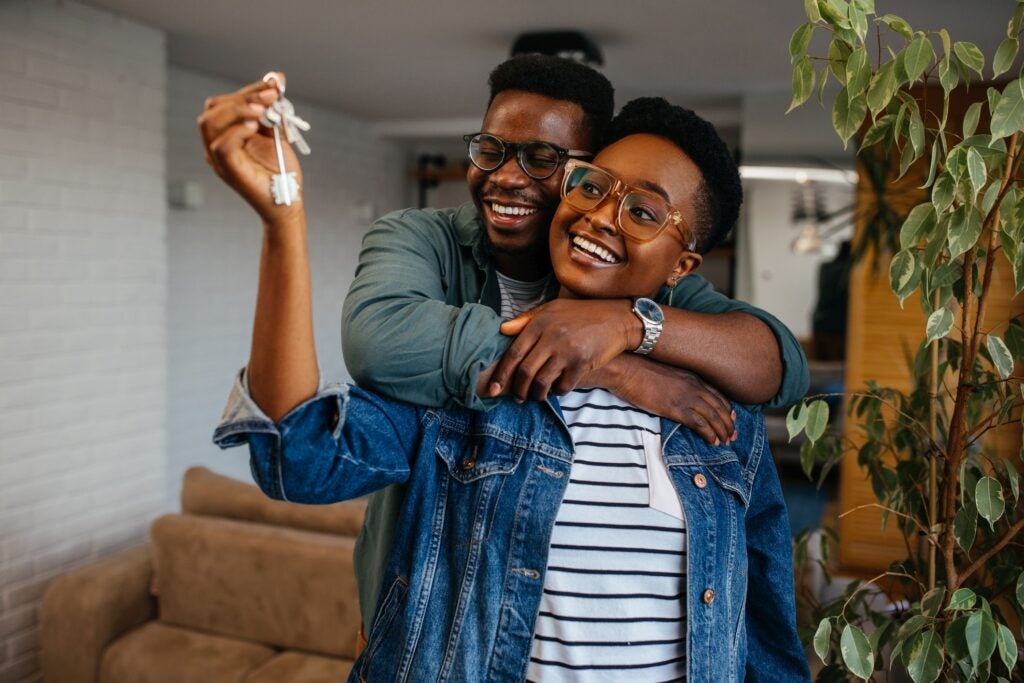 If you're looking for your dream home, it's important to bring your financial A-game, especially while the market is hot.
According to Redfin, the housing market in Tennessee continues to be a seller's market. Statewide housing prices went up 20.1% year-over-year in December 2021, and the number of homes available for sale decreased by almost the same amount.
If you're a prospective homebuyer, finding the right home and getting a good deal is still possible, but it's important to be prepared. Here are a few tips for buyers planning to buy a home in the coming months:
The Basics of Buying a Home
When you're ready to buy a house, follow these steps to complete the process:
Determine Your Budget
Before ever looking at houses online or in person, calculate how much you can afford to spend. That way, you won't be tempted by homes outside your budget.
In general, you should plan to spend three to five times your income on a new home. If you have a significant amount of debt or work in a volatile industry, staying on the lower end of that range can be wise. If you have no debt, a large emergency fund, and are confident in your job security, you may be able to push your budget to the higher end.
Ultimately, budgeting for a home is a personal decision, and it's up to you and your household to decide how much you can afford. When you're looking to buy a house during a seller's market, however, being financially prepared is a great first step to help you achieve success.
Save a Down Payment
When you purchase a home, the mortgage lender will require you to make a down payment. Lenders typically recommend that you save 20% to reduce your payments and eliminate private mortgage insurance, but some mortgage programs allow you to put as little as 3% down.
Search for a Lender
Once you have a budget in mind, you can begin to research mortgage lenders. Once you've chosen the lender you'd like to work with, you can apply for pre-qualification to become a more competitive candidate.
To pre-qualify for a loan, you'll be asked to submit some basic financial information for the lender's review. If you're a strong contender for financing, they'll give you a pre-qualification letter. The letter states you're likely to qualify for a mortgage up to a certain amount. It generally lasts about 30 days before you'll have to get another.
Hire an Agent or Realtor
Your real estate agent or realtor is an essential part of the homebuying process. They'll help you find houses that suit your needs, take you to tour potential properties, and will help you make a competitive offer.
Make an Offer
Once you find the perfect home, you can make the seller an offer. Your agent will help you create an offer that is competitive but also gets you the best price. Depending on your market, your agent may recommend different tactics to make your offer more appealing, such as offering accelerated closing, putting down a larger deposit, or making an offer above the asking price.
Prepare for Closing
Once the seller accepts your offer, you can get ready for your closing date. Before you can close on your home, you have to finalize your mortgage with your lender. Typically, the property will have to undergo an inspection and appraisal. Your lender will ask you to submit documents about your income, assets, and debt so they can determine whether to approve you for a mortgage.
You can use this mortgage application checklist to make sure you're prepared and have all the necessary documents you need.
Once you're approved and the closing date is set, you'll have to pay closing costs unless the seller is covering them. According to Nerdwallet, closing costs generally fall between 2% to 5% of your house's purchase price.
How to Stand Out in a Seller's Market
If you're worried about buying a home in a hot housing market, you can use these five tips to stand out from the competition:
1. Improve Your Credit
To boost your appeal as a buyer, focus on improving your credit as much as you can before starting the homebuying process:
Reduce your balances on revolving accounts: If you have credit card debt, pay down your balances as much as possible. Credit utilization — how much of your available credit you use — affects 30% of your credit score.
Look for errors on your credit report: Review your credit reports from each of the three credit bureaus to see if there are any errors that may be affecting your credit score. If you find any mistakes, dispute the accounts with the credit bureaus. You can review your credit reports for free at AnnualCreditReport.com.
Limit credit inquiries: Whenever you apply for a new loan or credit card, the creditor will perform a credit inquiry. Each inquiry can reduce your credit score, so limit new credit applications until after your closing date.
2. Pay Down Debt
When determining whether to approve you for a mortgage, lenders will look at your debt-to-income ratio (DTI) — how much of your gross income goes toward your debt payments each month. According to Investopedia, the maximum DTI for manually underwritten mortgages is 36%, but some lenders will approve applicants with DTIs as high as 43%. Paying down any debt you may have, such as your student loans, auto loans, or credit card balances, can improve your DTI.
3. Get Pre-Approved
When you make an offer on a home, you can stand out from other buyers if you have a mortgage pre-approval. The seller will know you have done your homework for what you can afford and how large of a loan you can qualify for, so they're more likely to select you if there are multiple offers.
4. Minimize Contingencies
Talk with your agent to make the most attractive offer possible. To make your application more appealing, the agent may recommend removing requests or contingencies. If you're willing to skip the inspection or don't need to make the deal dependent on the sale of your own home, you'll likely be a much more desirable buyer.
5. Write a Letter
While buying a home is a financial transaction, it's also an emotional one. After spending years living in a house, the seller is likely attached to the home and wants to see it with a family that will love it as they did. When you submit your offer, think about including a letter talking about your family, why you love the house, and explaining your offer. If you have been pre-approved and can afford a larger down payment, include that information so the seller can feel confident that the deal will close quickly.
Becoming a Homeowner
While Tennessee is in the middle of a housing boom, you can still make your dream of becoming a homeowner come true. With a little homework, you can prepare an offer that's attractive to sellers and could help you close the deal.
If you need help as you begin this exciting process, talk to a Southeast Bank mortgage consultant. They provide white-glove assistance and will help you navigate through your home financing options. Southeast Bank offers conventional , FHA, USDA, VA, and jumbo loans, and loan decisions are made locally — giving you faster closings and fewer delays than you might experience elsewhere.
---
Note: Links to other websites or references to services or applications are provided as a convenience only. A link does not imply SouthEast Bank's sponsorship or approval of any other site, service or application. SouthEast Bank does not control the content of these sites, services or applications.
Information contained in this blog is for educational and informational purposes only. Nothing contained in this blog should be construed as legal or tax advice. An attorney or tax advisor should be consulted for advice on specific issues.