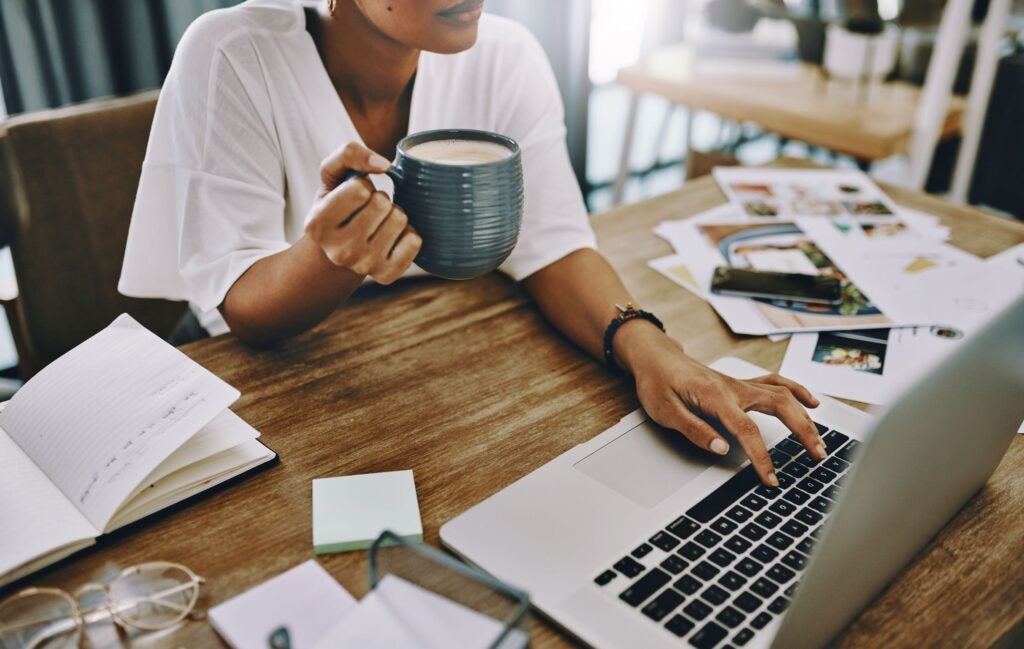 In Tennessee, business is booming. The Tennessee Secretary of State's business report said that the state received over 72,000 new business filings in 2021, a 38% increase from 2020.
If you are one of the thousands of people that own and operate a business, you know how challenging — and rewarding — it can be. While it's easy to get caught up in day-to-day tasks, it's wise to take a step back, review your business' performance, and set goals for the future.
5 Top Resolutions for Tennessee Business Owners
If you're a business owner, it's important to reflect on your company's performance, customer service, and your own productivity so you can adjust and grow.
To help you accelerate your business and boost your income, implement these five New Year's resolutions:
1. Outsource Tasks
As a business owner, there are many demands on your time. You may not have the budget to hire staff to take over every task, so you may wind up managing a lot of the day-to-day operations on your own.
If your workload is preventing you from growing your business, consider alternative solutions. Delegating tasks doesn't mean you have to spend a fortune; by strategically outsourcing key tasks, you can regain your time so you can focus on bigger picture items that produce revenue. For example:
Customer service: If you manually respond to customer questions on your site or social media, you could be wasting valuable time. Another option is to use an automated chatbot to answer frequently asked questions. Platforms like ChatBot make it easy to set up a chatbot, so your customers get immediate answers.
Invoicing: You likely spend a lot of time invoicing customers and sending reminders. If you use a service like Autobooks, you can set up automatic invoicing and reminders.
2. Review Your Customer Service
Quality customer service is critical to small businesses. In a Salesforce consumer survey, 91% of respondents said that a positive customer service experience makes them more likely to make another purchase from that company. And, 78% said they would forgive a company for a mistake if they typically offer excellent service.
It's a good idea to review your customer service records at least once a year, but ideally more often. Think about any major complaints or incidents that occurred, research how long the typical customer has to wait for a response, and look at how many repeat customers you have.
If you don't have much information available, consider running a customer survey to get their input on what you do well — and what you need to improve.
3. Take Advantage of State Programs
In Tennessee, there are multiple small business programs you can use to get grants to expand your business. By utilizing these programs, you can hire talented workers or build new facilities. Some potential programs include:
Fast Track Grants (Job Training Assistance Program): The Fast Track grant is given to companies in Tennessee that are new or expanding. Business owners can use the funding to hire and train new full-time employees.
TNInvestco Startup Grants: TN Investco Startup Grants provide capital to high-growth, transformational businesses based in Tennessee.
4. Join Networking Organizations
When you own your own business, it's easy to feel isolated. By building your professional network, you can meet other business owners and learn best practices from like-minded professionals.
In Tennessee, there are many professional groups that can help grow your business. Here are just a few examples that could help you get started:
Young Professionals Groups: Many cities have young professionals networking groups, designed to support those in the early stages of their careers.
Virtual Networking Events: Some companies, or even localities, will offer virtual networking events. If you're looking for a great way to make connections while balancing your busy work schedule, this option may be perfect for you.
Profession-Based Networking Events: Often, you can find networking events for professionals in your specific industry. That's a terrific way to meet and learn from others in the community with similar career goals.
Hobby-Based Networking Events: Do you love to hike, read, or craft? If you have a hobby, or better yet, if your business specializes in products for a certain hobby, you may be able to find a networking group that way.
Workshops or Educational Networking: It's always a good time to learn something new. Research workshops or lectures in your area on topics you'd like to understand more about. Not only can you grow professionally, but you can also meet others who are looking to do the same.
5. Schedule Time Off
If you're like many business owners, you work far more than 40 hours per week, and it's probably been a long time since you took any time off — and didn't work remotely. But going without vacation can backfire. It can lead to burnout, fatigue, and lost productivity.
If you haven't taken a vacation in a while, make it a resolution to take days off in 2022. According to Allina Health, going on vacation can have the following benefits:
Improved physical health: Time off for work can reduce your stress levels and lower the risk of coronary heart disease.
Improved mental health: Taking a break is good for your mental health, too. It can lower your anxiety, decrease depression, and improve your feelings of calm and well-being.
Increased motivation: When you come back from vacation, you'll feel refreshed and ready to work. Getting time off from work can make you feel more motivated and boost your productivity.
Not only are vacations good for your health and creativity, but taking vacation time also models the behavior for your employees, leading to a healthier and happier workforce.
Planning for 2022
If you want to make 2022 the best year for your business, it's important to set specific goals and develop a business plan. By implementing goals around customer service, outsourcing, and vacation planning, you can use your New Year's resolutions to accelerate your business' growth.
Looking for another way to save time and simplify your everyday tasks? Check out SouthEast Bank's treasury management services.
---
Note: Links to other websites or references to services or applications are provided as a convenience only. A link does not imply SouthEast Bank's sponsorship or approval of any other site, service or application. SouthEast Bank does not control the content of these sites, services or applications.
Information contained in this blog is for educational and informational purposes only. Nothing contained in this blog should be construed as legal or tax advice. An attorney or tax advisor should be consulted for advice on specific issues.