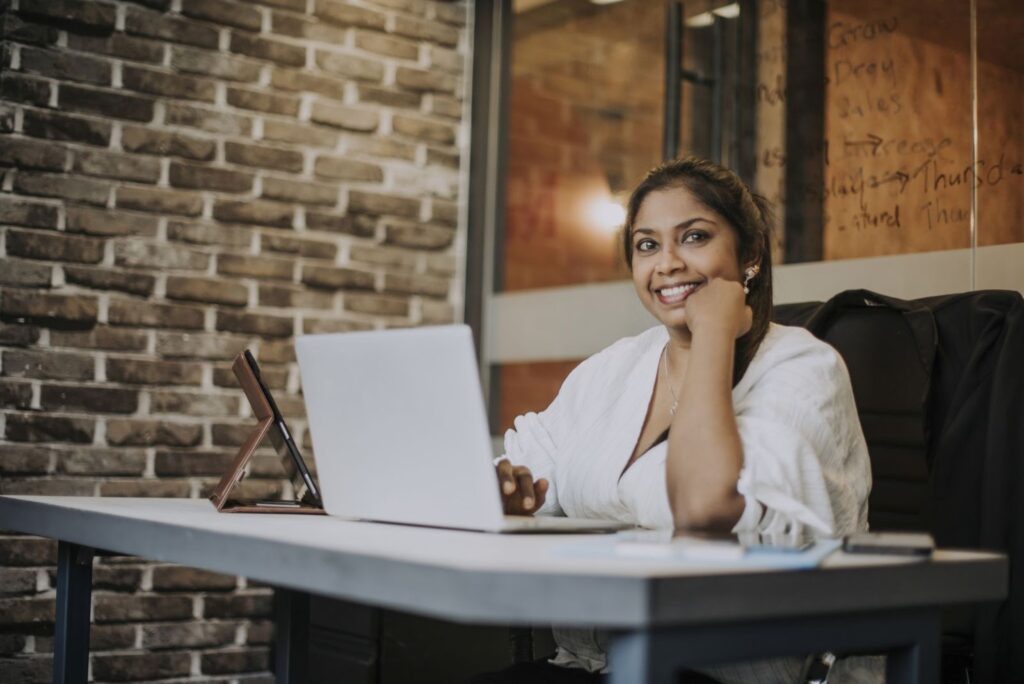 Running a small business requires a lot of work, and it can be difficult to manage every aspect effectively. Fortunately, there are plenty of tools available to small business owners to help them stay on top of their revenue and expenses, so they can make better decisions for their companies.
Here are some of the financial tools SouthEast Bank offers that can help you to maximize your efficiency.
1. Mobile and Online Banking Platforms
Being able to manage your bank accounts on the go is crucial for any business owner. Whether you're at your office, on vacation, or at home, you'll want your mobile and online banking platforms to provide everything you need to run your business.
With SouthEast Bank, digital banking provides you with several features, including:
Automatic bill pay
Person-to-person money transfers
Digital wallets
Budgeting and spending tools
Fraud protection and alerts
Mobile check deposits
Transaction management
That may not mean you'll never need in-person service at your local bank branch, but contactless banking gives you access to the information and tools you need to keep an eye on your finances anywhere, anytime.
2. Digital Budgeting Tools
As your business grows, so will the number of transactions that come and go in your bank account. As a result, budgeting and financial reporting can become more and more difficult.
A good digital budgeting tool allows you to easily monitor and categorize your expenses, so you can account for them properly. Knowing where your money is going gives you the information you need to make better decisions in controlling expenses to maximize your profits and growth.
With the digital budgeting tools built into SouthEast Bank's mobile app, you'll also be able to set savings goals, which can help if you're working toward saving up for a large equipment purchase or a new product or service idea.
3. Treasury Management Tools
Budgeting tools can help you monitor your spending and savings goals. You can also take things a step further by implementing treasury management tools, which can help to streamline your ACH payments and electronic funds transfers.
SouthEast Bank offers treasury management tools that can help you manage the following:
Remote deposit: Deposit paper checks and deposit them electronically from the comfort of your office.
Merchant services: Set up processing for client and customer payments, which can include wireless, internet and PC-based options.
Positive Pay: Review check activity before making a payment to the bank, and return fraudulent checks before they post to your account.
Direct deposit: Pay your employees for payroll, reimbursements and pensions directly to their account with any bank.
Direct debit: Set up automatic debits from customers for monthly bills.
4. Debit and Credit Card Management Tools
If you use multiple accounts to run your business, or if you're monitoring several employees' business debit cards, being able to manage all of those expenses in one place can provide convenience and efficiency.
CardValet is a free app that simplifies debit card management. If your bank supports this tool, you can:
View account balances and get spending insights.
Lock and unlock cards with one tap.
Receive alerts about when, where, and how your cards are being used.*
Set controls for how accounts can be used based on merchants and even geography.
Set spending limits.
Many banks and credit card companies offer some of these features,but managing all your accounts and cards in one place is a fantastic time-saver for busy entrepreneurs.
The Bottom Line
As you work on building your business, managing the financial aspects can quickly become complicated. Take your time to vet the various financial tools that are available to you. Before you sign up for a paid platform, though, check to see if you can get the features you need through a free one.
With the right tools in place, you'll be able to automate several of your day-to-day financial activities and analyze the data to ensure that you're making the best decisions for your business.
---
*Standard text messaging and data rates may apply.