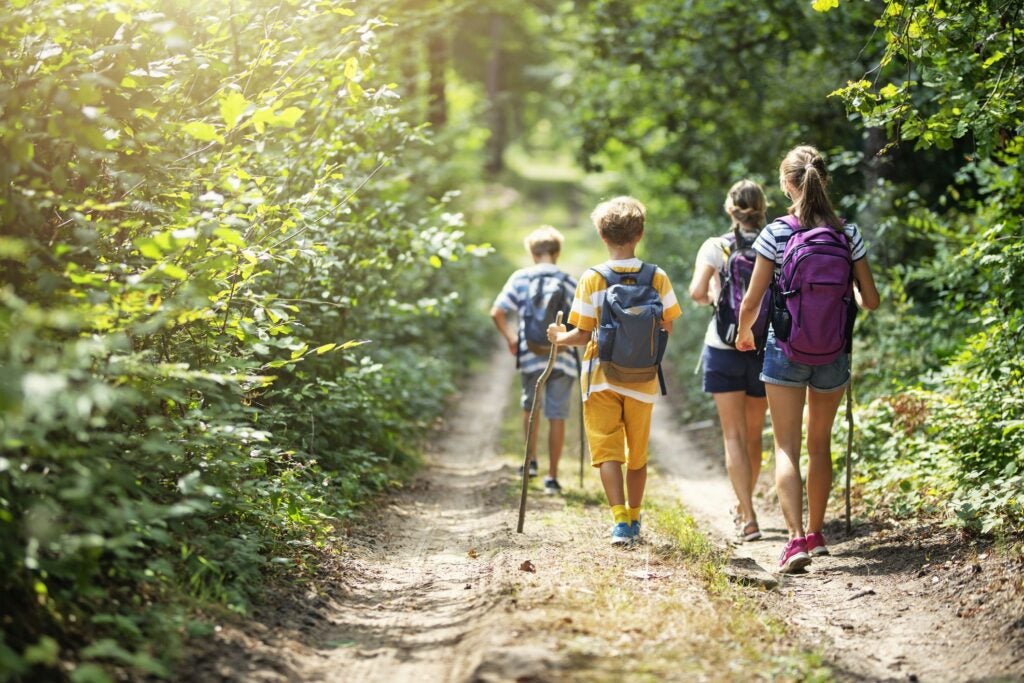 While in many ways, we're still enjoying the summer weather in Middle and East Tennessee, fall is just around the corner, bringing with it many of the seasonal activities we've looked forward to all year. As the leaves begin to change, this is the perfect time to get out and explore your community – and here are a few suggestions if you're not sure where to start:
Knoxville:
Football Time in Tennessee:
The long-awaited college football season is here! What better way to enjoy the season than cheering on your favorite team in a football game?
The University of Tennessee Volunteers football schedule is available here if you love the thrill of the stadium. If you'd rather enjoy the game at home, you can also fire up the grill and enjoy game day from the comfort of your own living room.
Food and Fun at GreekFest:
The 42nd annual Greek Fest is just around the corner, so mark your calendars for the weekend of October first at the St. George Greek Orthodox Church on Kingston Pike. This event is a Knoxville favorite, drawing people from around the area with authentic Greek food and pastries. Visitors can look forward to live music, traditional Greek dancing and vendor booths. You can find out more information about GreekFest here.
Get Lost in Sweetwater:
Just a few miles outside of Knoxville, the Lost Sea Adventure in Sweetwater, Tennessee, is a must-see for East Tennessee visitors. The attraction offers a guided tour of the caverns and a boat ride on the underground lake.
This Tennessee highlight is popular for a reason, as the caverns are a geological treasure and the caves come with an interesting history lesson. This is a great place to take your family one weekend, but be sure to plan ahead, as they are currently limiting visitors due to COVID-19. Plan your Lost Sea Adventure here.
Chattanooga:
Dive Into the Tennessee Aquarium:
The Tennessee Aquarium is always a great way to spend a day in Chattanooga. You and your family can enjoy hours learning about the many types of aquatic creatures that live in the aquarium and can even come face-to-face with them in select interactive exhibits.
This popular attraction offers family-friendly 3D Imax shows that are fun for everyone. The aquarium is a great option for a hot summer day and can entertain the whole family. For more information and ticket prices, visit their website here.
Cleveland:
Find Your Way Through the River Maze:
Kids of all ages will enjoy The River Maze in Ocoee, Tennessee, just outside of Cleveland. From taking a fun-filled hayride to meeting farm animals, little ones can look forward to a variety of interactive experiences without ever entering the maze.
If you're looking to get lost, then the Full Farm Pass grants you access to all activities and the corn maze, so you can spend some time exploring. Pumpkins are also available onsite for purchase. The maze opens on September 25, so click here to plan your visit.
It's sure to be an unforgettable fall with so many activities to look forward to. Stay tuned for more local information on the SouthEast Bank blog!
---
Note: Links to other websites or references to services or applications are provided as a convenience only. A link does not imply SouthEast Bank's sponsorship or approval of any other site, service or application. SouthEast Bank does not control the content of these sites, services or applications.
Information contained in this blog is for educational and informational purposes only. Nothing contained in this blog should be construed as legal or tax advice. An attorney or tax advisor should be consulted for advice on specific issues.