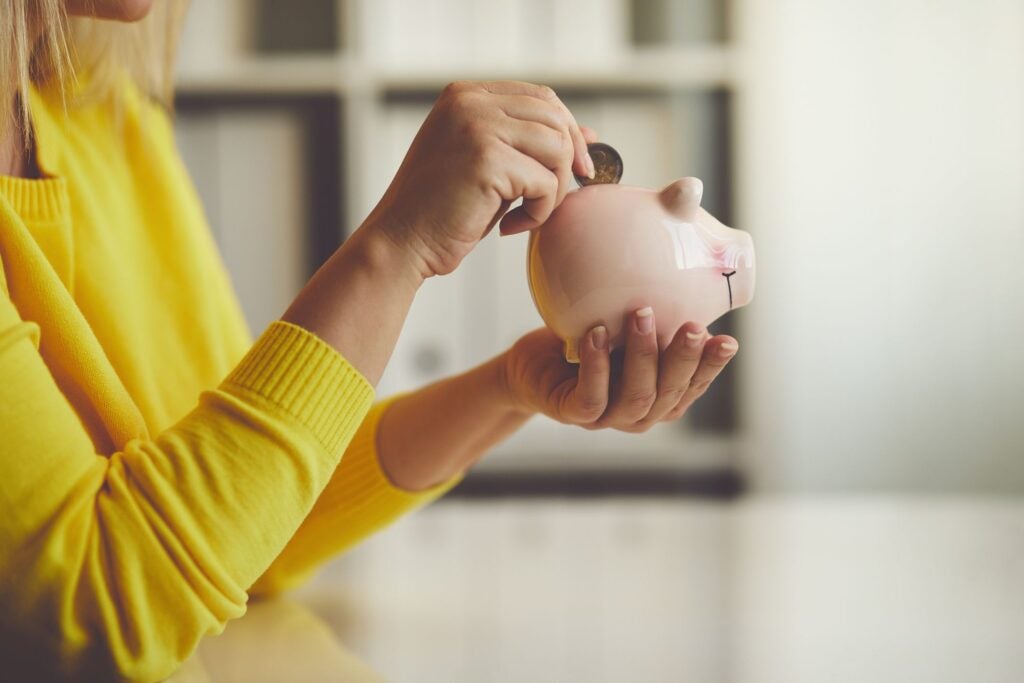 You work hard for your money. Shouldn't your money work just as hard for you? As you set aside money for your future, thinking about where to store it can help you maximize your cash.
Two popular options for saving money are money market accounts and savings accounts. While there are some similarities between them, there are also some significant differences to be aware of before you start tucking money away.
What Is a Money Market Account?
Despite their name, money market accounts have nothing to do with the stock market or market exchanges. Instead, they're a type of savings account. Also known as a market deposit account or money market savings accounts, money market accounts are offered by banks and credit unions.
Like savings accounts, they're insured by the Federal Deposit Insurance Corporation (FDIC) if they're held by a bank, or the National Credit Union Administration (NCUA) if they're held by a credit union. FDIC and NCUA insurance protects your deposits, up to $250,000 per account, if the bank fails. For that reason, choosing an FDIC or NCUA-insured account could help protect your finances in case of an unexpected closure.
Money market accounts have many of the same restrictions as savings accounts. For example, you can't make more than six withdrawals per month. So what's the appeal?
Money market accounts typically earn higher rates of interest than savings accounts. But they also tend to have higher minimum deposits than savings accounts, so they are usually best used for long-term financial goals, like buying a home, rather than short-term needs.
You can also access your money more readily by writing checks or using a debit card at an ATM to make withdrawals.
What Is a Savings Account?
Chances are, you already have a savings account. According to the FDIC's Economic Inclusion report, over 94% of Americans have a savings or checking account.
Savings accounts are interest-bearing accounts where you can store your money for your financial goals or save for a rainy day. They usually don't come with checks — you'll need a checking account for that — and you are limited to six withdrawals or less per month.
Savings accounts can only be accessed through online transfers or by contacting the bank and requesting a withdrawal.
Money Market Accounts vs. Savings Accounts: Key Differences
When deciding between a money market account and a savings account, consider these factors:
| | | |
| --- | --- | --- |
| | Money Market Account | Savings Account |
| Interest-Bearing | ✔ | ✔ |
| FDIC Insured | ✔ | ✔ |
| Limited to Six Withdrawals Per Month | ✔ | ✔ |
| Minimum Deposit | As low as $2,500 | As low as $5 |
| APY | 0.09% is the industry average, but varies by bank | 0.06% is the industry average, but varies by bank |
Interest Rates
As of August 2021 — the last available data — the average annual percentage yield (APY) on a savings account is 0.06%. For money market accounts, the average APY is 0.09%.
How do those rates affect your money? Consider this example. Let's say you put $5,000 into a savings account that earned 0.06% APY and interest is compounded monthly. If you never saved another dime, your money would be worth $5,030.09 after 10 years.
If you put that cash into a money market account that earned 0.09% APY, your money would be worth $5,045.20. Using a money market account rather than a savings account would allow you to earn an additional $15.
Minimum Deposits
To open a savings account or money market account, you typically need to have already saved some money to make the initial deposit.
With a savings account, the minimum deposit can be quite small. For example, Southeast Bank's Milestone Savings1 account can be opened with as little as $5.
Money market accounts work differently; they tend to have much higher deposit minimums than savings accounts. Some banks require deposits as large as $25,000. Explore your local bank's money market account options for account details and deposit minimums.
Which Is Right for You?
If you're not sure whether you should open a money market account or a savings account, ask yourself the following questions:
How much money do I have to open an account? Because money market accounts usually have larger deposit minimums, you may be better off with a savings account if you only have a relatively small amount of money — for example, less than $1,000 — available.
What are my goals? Money market accounts are best for goals that are medium- to long-term. If you're saving for a goal that you expect to accomplish in two to five years — such as buying a home or car — a money market account can make sense. For short-term goals, such as building an emergency fund or a vacation, a savings account is likely a better fit.
Once you've decided on the type of account you want, you can open a money market account or savings account by visiting your local Southeast Bank branch.
---
1This special savings account is designed to give kids age 17 and under an introduction to banking. This is a variable rate account and the rate is subject to change after account opening. The primary account holder must be under the age of 18. A joint owner that is at least 18 years of age is required. This account will be converted to a Consumer Statement Savings upon the primary account holder reaching the age of 18.
Note: Links to other websites or references to services or applications are provided as a convenience only. A link does not imply SouthEast Bank's sponsorship or approval of any other site, service or application. SouthEast Bank does not control the content of these sites, services or applications.
Information contained in this blog is for educational and informational purposes only. Nothing contained in this blog should be construed as legal or tax advice. An attorney or tax advisor should be consulted for advice on specific issues.