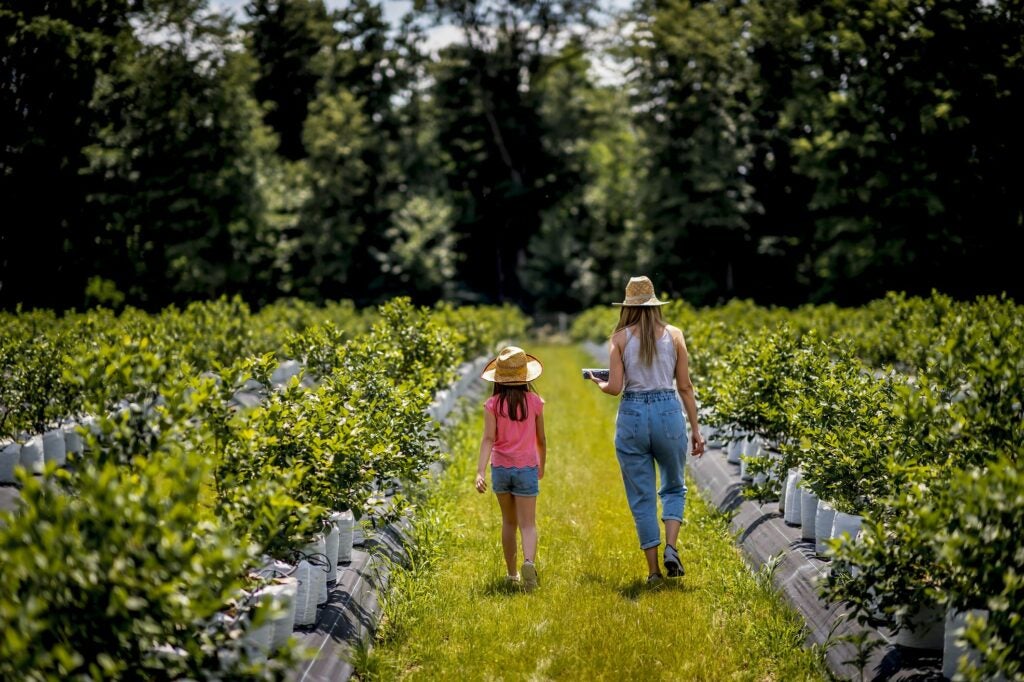 Being a community bank, we're deeply invested in the Middle and East Tennessee communities. We love exploring local events, and we look forward to enjoying many of the activities these areas offer this summer!
If you're looking for an exciting way to spend the summer months, here are a few local events in your area to put on your calendar during the month of August:
Cookeville
Putnam County Fair: August 2
Get ready for a summer of fun! The Putnam County Fair is coming to Cookeville on Monday, August 2. Bring your family to enjoy an afternoon of festivities at the fair, including rides, prize booths, and of course, delicious fair food. The gates open at 7 p.m., and you can get your tickets at the sales booth right before entry.
Downtown Film Festival: August 28
Whether you want to attend a filmmaking workshop or enjoy local filmmakers' talent, this is the event for you. You can even submit a film of your own to be shown at the festival and compete for several awards. The deadline to submit your film is July 24, and ticket prices to attend the event vary. You can buy tickets or submit your film on the Cookeville Film Festival website here.
Cleveland
Ragin' Cajun Seafood Music Fest: August 21
Who doesn't love delicious food and great music? Stop by the Ragin Cajun Seafood Music Fest to enjoy live music, crawfish and shrimp eating contests, a kids' zone and a petting zoo.
Local and regional artists will perform during the music fest, and you can count on a delicious meal thanks to the many food vendors who will be cooking local favorite dishes. Visit the festival website here to plan your visit.
Chattanooga
Ruby Falls: Standard Operating Hours
We've had several beautiful weekends this summer, and if you're looking for an excuse to enjoy the outdoors, you Chattanooga's Ruby Falls is a can't-miss attraction.
Experience East Tennessee's natural beauty with a series of underground waterfalls housed in Lookout Mountain. The Ruby Falls team offers family-friendly guided tours, so you can enjoy a scenic hike and learn more about the waterfalls and stalactites.
If you want a different view of the falls, then the after-hour lantern tour cave adventures option may be for you. You can visit the Ruby Falls website here to book a guided hike.
White Water Rafting: Standard Operating Hours
If your family is adventurous, then you can spend the summer white water rafting on the Ocoee! Splash through the rapids and ride the waves down the Olympic River, and create unforgettable memories along the way. Visit the Ocoee Quest Expeditions website here to book a day of white-water rafting.
Ready for More?
If you're loving these Middle and East Tennessee events, then be sure to stay tuned for even more event updates on the SouthEast Bank blog. We hope you have a terrific time exploring your local community throughout the summer!
---
Note: Links to other websites or references to services or applications are provided as a convenience only. A link does not imply SouthEast Bank's sponsorship or approval of any other site, service or application. SouthEast Bank does not control the content of these sites, services or applications.
Information contained in this blog is for educational and informational purposes only. Nothing contained in this blog should be construed as legal or tax advice. An attorney or tax advisor should be consulted for advice on specific issues.