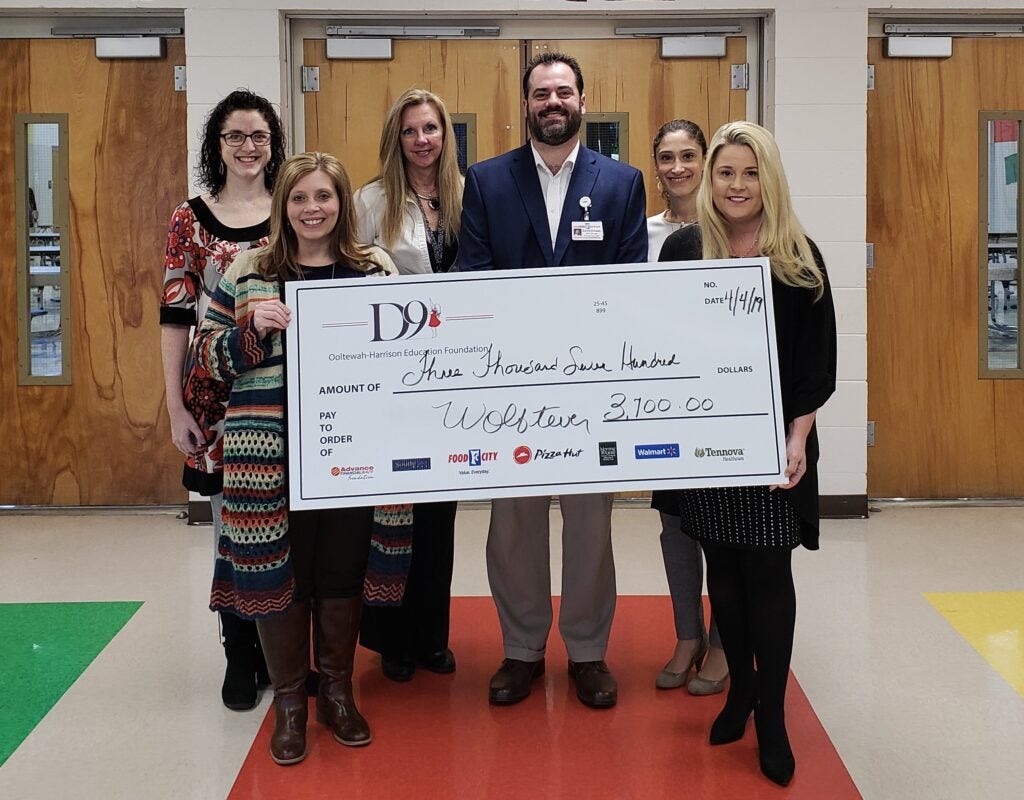 The Ooltewah Harrison Education Foundation (D9) team knows the value of a good education. That's why the all-volunteer group devotes countless hours to spearheading fundraising efforts for 10 regional schools.
Tennessee schools spend an average of about $9,500 on each student annually – and it's no surprise that those costs add up quickly. D9 works to ensure every student has the opportunity to pursue his or her academic goals to their fullest potential.
Since the organization was founded in 2014, it has raised more than $150,000 to support educational initiatives in District Nine. Because all D9 team members are volunteers, the Foundation contributes 100% of its earnings to local public schools.
Fundraising is only half the battle, however. When they aren't generating financial resources for schools, they're promoting educational programs that help teach the value of leadership.
Each year, D9 awards a scholarship to help one deserving high school student pursue his or her college goals. Additionally, they distribute Community Leadership awards to many area students, encouraging learners to work hard and make a positive impact.
The foundation also works with other local nonprofits, like the Samaritan Center, to collect food for families during the holidays. Members also serve in a volunteer capacity for educational events, like community spelling bees.
Working with sponsors like SouthEast Bank, the Ooltewah Harrison Education Foundation continues to make a difference in the lives of students daily. We're proud to support this deserving organization and encourage you to learn more about them at https://d9strong.org/.
---
Note: Links to other websites or references to services or applications are provided as a convenience only. A link does not imply SouthEast Bank's sponsorship or approval of any other site, service or application. SouthEast Bank does not control the content of these sites, services or applications.
Information contained in this blog is for educational and informational purposes only. Nothing contained in this blog should be construed as legal or tax advice. An attorney or tax advisor should be consulted for advice on specific issues.