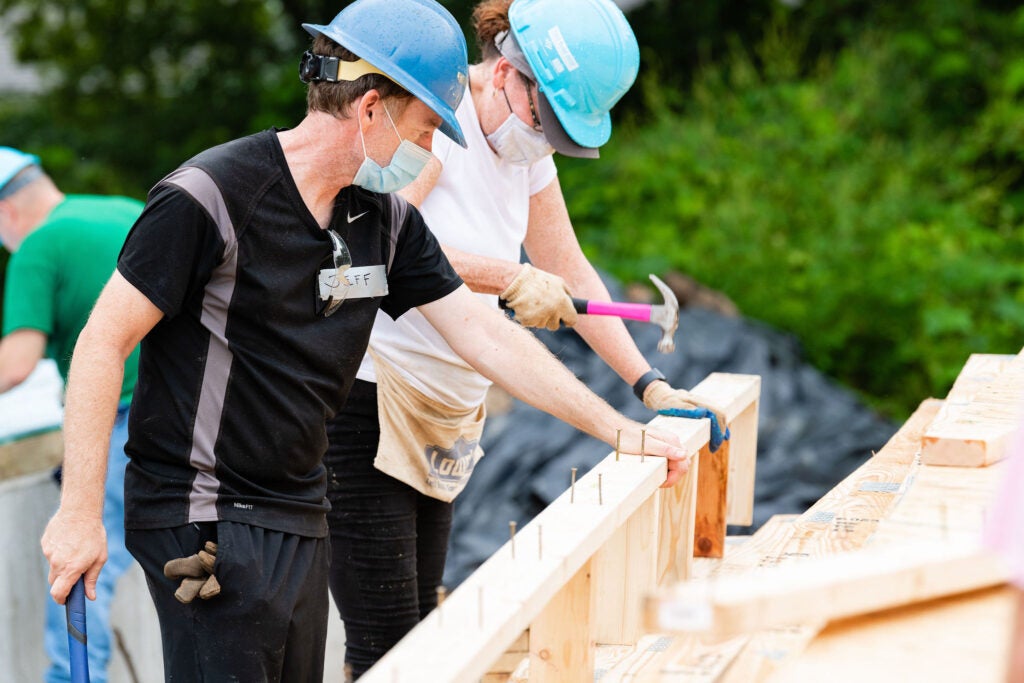 On Thankful Thursday, we have the opportunity to highlight organizations that are going above and beyond to serve their communities. This week, our focus is on Knoxville Habitat for Humanity.
In recent months, because of the health crisis, we've often heard the term "safer at home." For some Knoxville families, however, home is not actually safe. Rising housing costs coupled with crowded and unsafe living conditions present another kind of health crisis: inadequate, unhealthy and unaffordable housing. That's why Knoxville Habitat is needed now more than ever, as they work to build homes, communities and hope in Knox County.
Because of Knoxville Habitat Humanity and its supporters, more than 700 hardworking families in Knox County have weathered this pandemic from the safety of their Habitat homes. While builds have been delayed due to canceled or delayed partnerships, Knoxville Habitat continues to build, under safety precautions, with families that have earned 500 hours of sweat equity through the homeownership program. The program includes educational classes in subjects like budgeting, home repair and gardening that help families prepare to build and purchase an affordable home.
We're glad to be surrounded by so many hands-on organizations working to make our communities stronger. To learn more about Knoxville Habitat for Humanity, visit https://knoxvillehabitatforhumanity.com/.
---
Note: Links to other websites or references to services or applications are provided as a convenience only. A link does not imply SouthEast Bank's sponsorship or approval of any other site, service or application. SouthEast Bank does not control the content of these sites, services or applications.