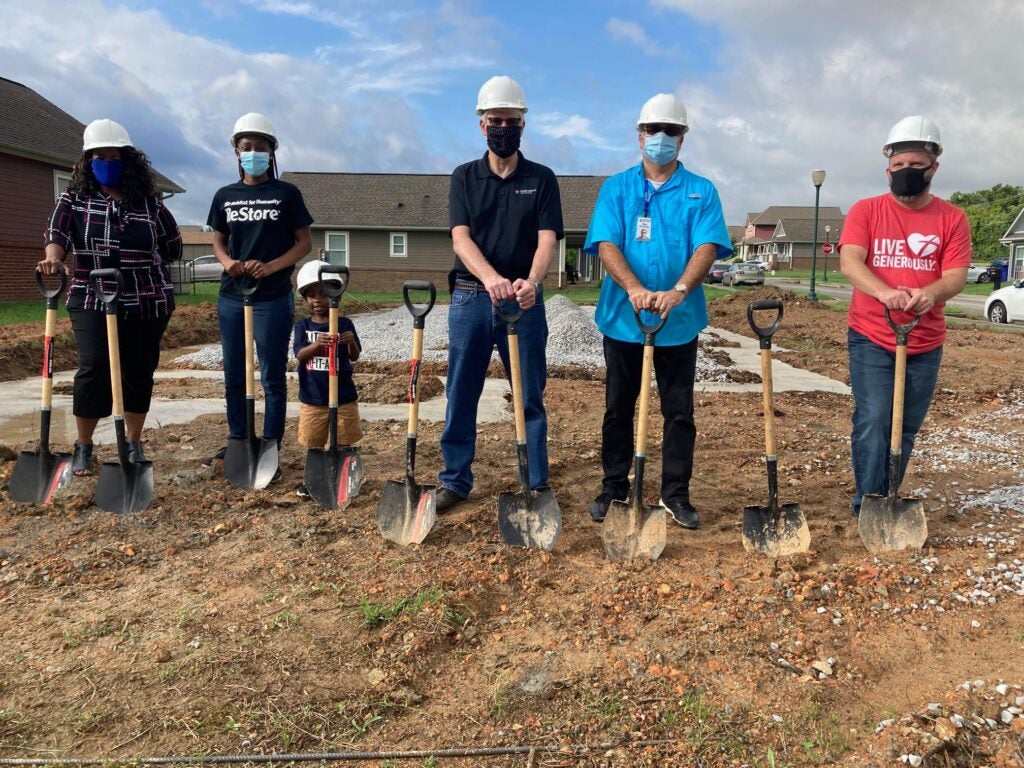 Each Thankful Thursday, we have the privilege of recognizing organizations that have gone above and beyond to serve their communities during the COVID-19 outbreak. This week, we'd like to recognize Habitat for Humanity of Greater Chattanooga Area for building homes, community and hope for local families.
Habitat for Humanity partners with groups and individuals to provide safe, affordable housing to Chattanooga families. In recent months, they have implemented several health practices, including COVID-19 screenings, volunteer scheduling and social distancing, to ensure home builders can continue to work safely.
Additionally, the organization has adjusted its Dedication and Groundbreaking ceremonies so Future Homeowners can celebrate with their loved ones virtually. Last month, the Habitat team celebrated Future Homeowners Yagoub and Tayba as they dedicated their home, and they put together a pre-recorded video on Facebook and YouTube so others could join in on the fun. The team also celebrated Future Homeowner Tanisha and her son as they broke ground on their home in August by celebrating with a socially-distant small group in person, as well as by posting a live stream on the Habitat Facebook page.
This month, Habitat has transitioned their annual Raise the Roof fundraising luncheon to a virtual format. This will allow the organization to engage with their guests in a fun and health-forward way while supporting their mission of building strong and stable communities. To learn more about Habitat for Humanity of Greater Chattanooga Area, visit https://www.habichatt.org/.