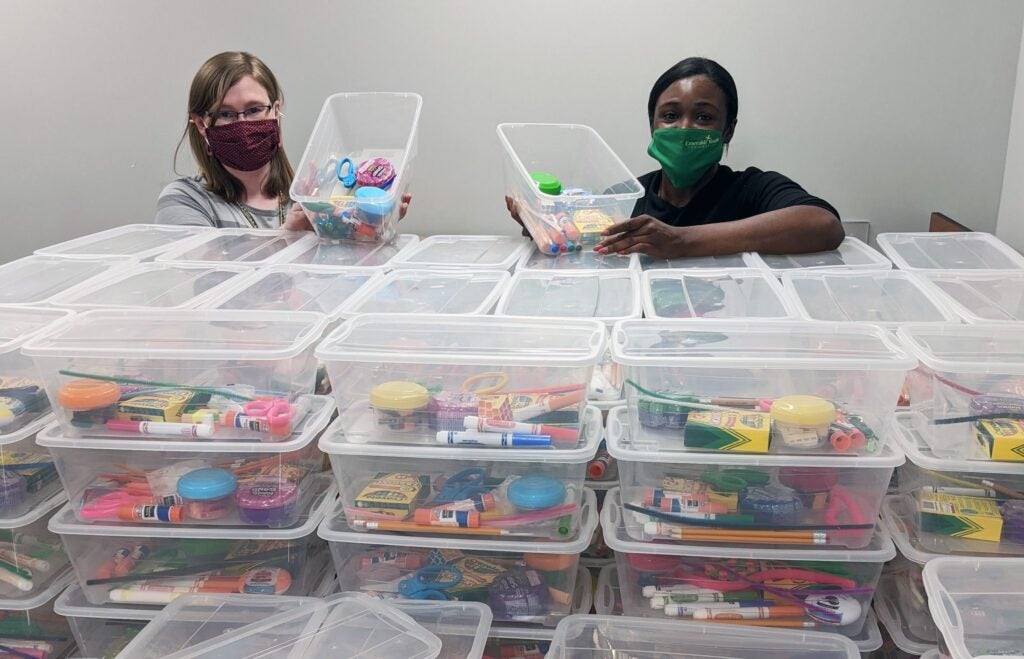 Each Thankful Thursday, we have the opportunity to recognize outstanding local businesses that are going above and beyond for their communities. Despite the COVID-19 pandemic, Emerald Youth Foundation continues to serve young people and their families throughout the Knoxville area.
This month, Emerald Youth staff and volunteers will host the annual Christmas Store. This year, the event will take place "drive-thru" style, giving parents the opportunity to purchase new gifts at discounted rates. The gifts are donated by area businesses, individuals and organizations, and the drive-thru is a special way for families to celebrate the season.
Emerald Youth Foundation continues to invest in the community through recreational and educational opportunities, as well. Emerald Youth Sports offered a busy fall season with soccer and girls' volleyball, and in Emerald's Calling and Career Ministry, high school students connected with representatives from area colleges and universities.
The safety and well-being of all Emerald Youth participants is of utmost importance, and that's why the organization invested in hundreds of individual supply kits for elementary and middle school youth. The kits make it easier to prevent the sharing of supplies in Emerald's after-school program.
As 2020 ends, the community's support is needed now more than ever. Volunteer and giving opportunities can be found online at emeraldyouth.org.