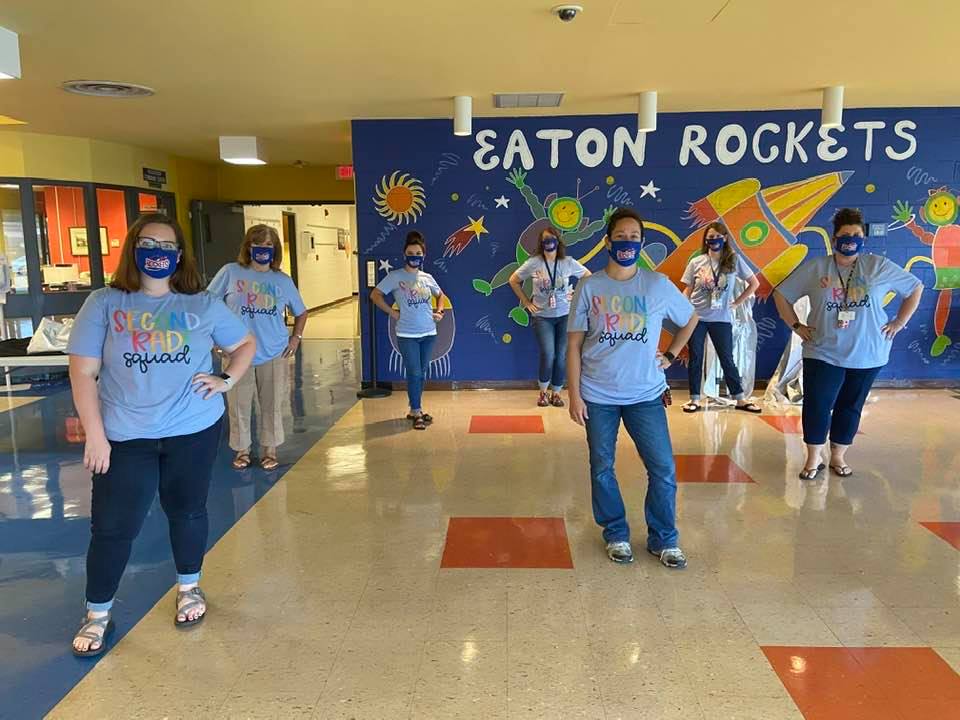 Throughout the COVID-19 outbreak, we've seen countless ways individuals and organizations have stood up to the challenges the virus presented to make a difference in our Middle and East Tennessee communities. This week, we want to highlight the educators who are making good on their promise to provide quality educations to area students.
The faculty and staff at Lenoir City's Eaton Elementary School worked diligently over the summer to implement the procedures and guidelines designed to keep our schools a safe and healthy place to develop young minds.
From teachers modifying their curriculums to meet students' needs both inside and outside of the classrooms, to staff members arriving early to ensure social distancing measures are followed, they've certainly taken the "textbook" approach to school and adapted it to our current environment.
To kick off the year, each grade level hosted Parent Nights virtually so the entire family could stay up to date on the happenings in their children's classrooms. Eaton Elementary's staff members continue to follow extensive cleaning procedures and help make sure other safety guidelines were understood and followed.
Together, the students, faculty and staff have kept Eaton Elementary a welcoming place to learn and grow. Thank you, Eaton Rockets!