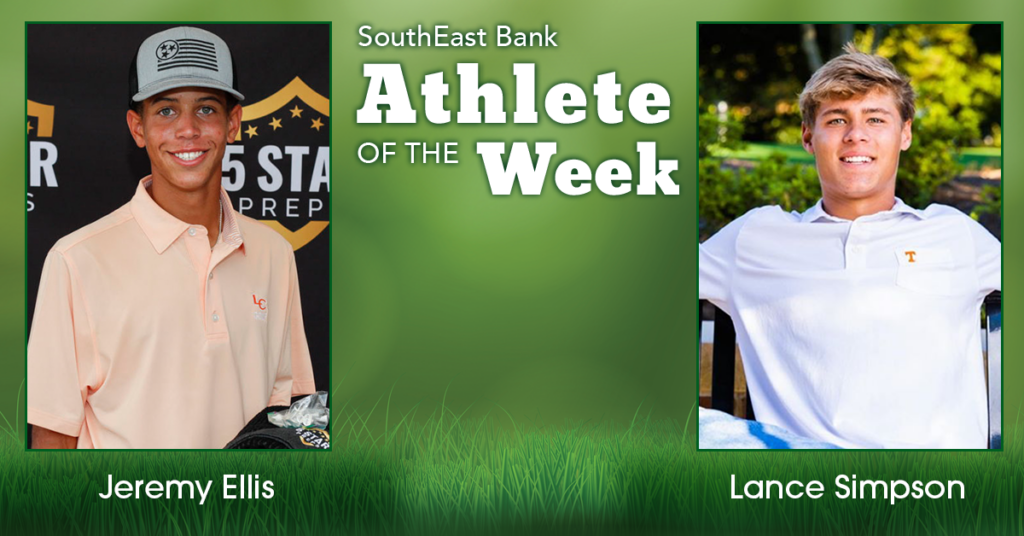 Every Friday, we have the privilege of introducing SouthEast Bank's Student Athletes of the Week! Today, we're recognizing two incredible golf players who have both committed to continuing their educations and golf careers with local colleges in the fall.
Lenoir City High School: Jeremy Ellis
Year: Senior
Sport: Golf
Awards: 2nd place in the 5Star Preps Masters
Stats: Jeremy has a 2020 stroke average of 36.87 and a low round of 34. He has committed to Walters State University for the fall of 2020.
Farragut High School: Lance Simpson
Year: Senior
Sport: Golf
Stats: Last week, Lance shot a 35 at Beaver Brook Country Club, including a hole-in-one, in the Admirals wins over Halls, CAK and Alcoa. He was also victorious in Match Play versus West. He has committed to play for the University of Tennessee.
Join us in congratulating these outstanding athletes! We're proud to support local talent and enjoy seeing the way these young people positively impact their communities through their love of sports.