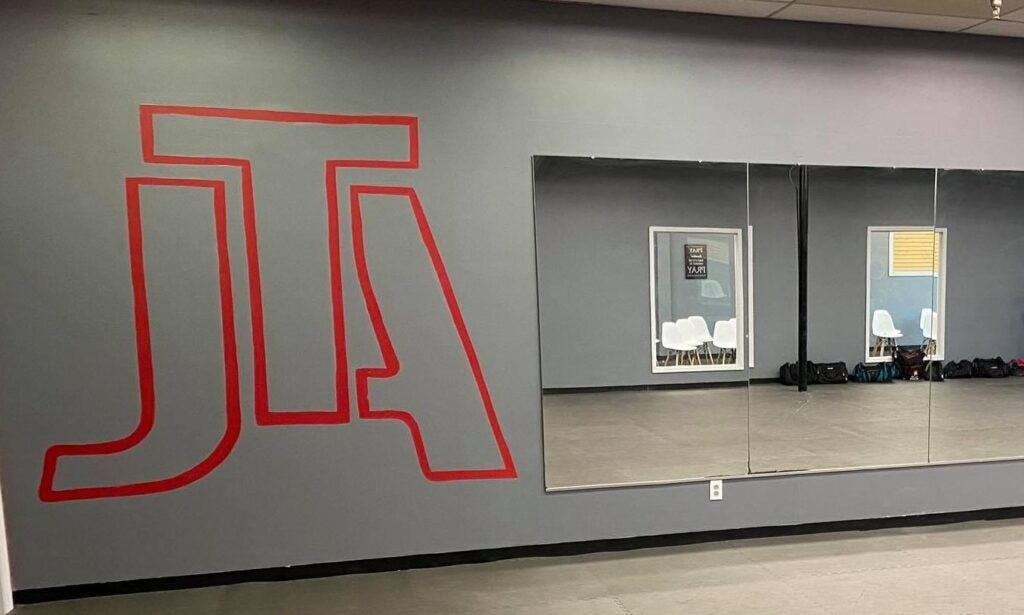 A Hobby Becomes a Passion
Brannon Johnson, owner of Johnson's Taekwondo Academy in Dayton, Tennessee, exudes resilience and ambition, traits that have led to a successful career in small business ownership.
After he was bullied on the bus in kindergarten, Brannon says his parents decided to put him into Taekwondo to learn how to de-escalate fights and defend himself. Little did they know that this simple decision would pave the way for a lifelong passion.
"It was fate that brought me to Taekwondo," Brannon said.
Brannon immediately fell in love with Taekwondo and became diligent in his practice. He participated in many competitions, earning his black belt at the age of eight, along with national and world titles and championships.
A talented athlete, Brannon was offered a full swimming scholarship to college, which required him to move to Kentucky. The decision, he said, was not an easy one, and during his time in school, he felt like something was missing.
Taking on a New Challenge
During his first semester in college, Brannon injured his knee and was forced to return home for surgery. While recovering, he began to practice Taekwondo again and quickly realized that the sport was what he'd been missing. He talked to his parents, and they agreed he could remain at home and continue studying martial arts on the condition that he would maintain a job.
After working as a lifeguard, Dollar General clerk and corrections officer, Brannon circled back to Taekwondo. One day while visiting his grandparents, he stopped by his old Taekwondo school, and the instructor asked if he would be willing to teach some classes. Brannon promptly quit his job as a corrections officer to begin as an instructor. It was only a few months after he began teaching that he felt the need for more responsibility.
"It felt so much better doing Taekwondo, that's just where I was supposed to be. I would not have known that had I not left it for a little," Brannon said.
The Road to Entrepreneurship
Brannon decided to talk to his wife's grandmother, an accomplished business owner, about purchasing the business from his instructor. She encouraged him and suggested he reach out to SouthEast Bank to learn more about his options. Brannon agreed and immediately met with Matt Mason, a SouthEast Bank loan officer. After building a rapport, Matt saw Brannon's drive and determination and helped him acquire the funding he needed.
While he was only 18, Brannon struck an agreement with his instructor and purchased the Taekwondo school, which he has successfully run since. Today, Brannon works to impart the same type of initiative and drive to his students.
"Goals we set are goals we get," he said, repeating the mantra he shares with his Taekwondo classes.

Giving Back to the Tennessee Community
At the academy, Brannon also teaches his students the importance of giving back to the community. Each year, they host a board-breaking event to raise money for St. Jude's Children's Research Hospital, and have raised over $35,000 for the cause. The students go out into the community to find sponsors to advertise on boards they plan to break during the event. The event offers the opportunity for the students to showcase their skills and raise money for a cause.
Now married with three children, Brannon teaches Taekwondo at his academy as a fifth-degree black belt. His wife, a third-degree black belt, teaches alongside him.
Realizing a New Passion
Brannon's business has been so successful that he and his wife decided to pursue their entrepreneurial dream further. In the same shopping center, they opened a second business, Ice Ninja's Snow Biz, Ice Cream and More.
Brannon said he wanted his second business to be something his existing taekwondo students could also enjoy. He chose to open an ice cream parlor and says it's been a great incentive for his students to practice their martial arts. He often rewards students with ice cream for hard work and good behavior.
"Our Taekwondo students love it," Brannon said.
Brannon once again credited SouthEast Bank's Athens team for their support in helping him launch the business.
"SouthEast Bank was supportive, they got things done quickly," he said.
Although he is careful not to spread himself too thin, Brannon and his family look forward to growing their businesses and aim to continue making an impact on the Dayton community.
Note: Links to other websites or references to services or applications are provided as a convenience only. A link does not imply SouthEast Bank's sponsorship or approval of any other site, service or application. SouthEast Bank does not control the content of these sites, services or applications.
Information contained in this blog is for educational and informational purposes only. Nothing contained in this blog should be construed as legal or tax advice. An attorney or tax advisor should be consulted for advice on specific issues.