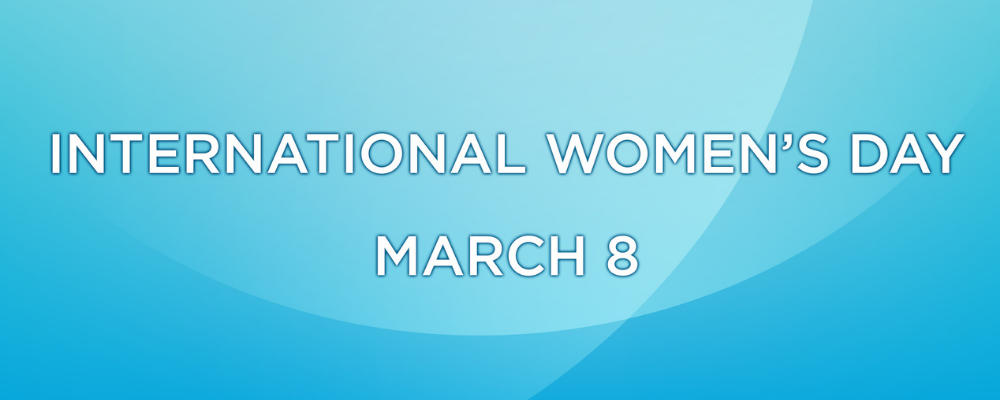 Managing a local business is no small feat, and we celebrate the many business owners whose entrepreneurship helps the economy to grow and thrive.
In celebration of International Women's Day, coming up on March 8, we're highlighting a few women-owned businesses that are a staple in their communities.
Shannon Davis Brock: Davis Art Studio in Knoxville, Tennessee
Shannon Davis Brock made her dream of owning an art studio a reality in 2005. Her studio, located at 315 Mohican Street in the Bearden community of Knoxville, proudly features prints, paintings and crafts for every artistic taste.
"I always wanted to have my own gallery," she said. "My idea was to showcase my own art… and other people's styles, as well. I found a good spot to open my own business and have been doing it ever since."
For more than 15 years, Brock has merged her passion for art and business savvy to create an environment where she and others can practice their craft. She even invests in young artists, teaching workshops designed for children.
Brock shared that the Knoxville art community is filled with businesses that truly want to see each other grow and thrive. "All the galleries are rooting for each other and support each other. It's good camaraderie," she said.
Brock's love for design and local art makes her studio a unique, standout location that both artists and visitors can enjoy. Learn more about Davis Studio by clicking here.
Pam Pennington: Flowers 'n' Things in Cleveland, Tennessee
Pam Pennington has an eye for detail and entrepreneurship as the owner of one of Cleveland's longest-operating florist shops. She said she's always enjoyed working with flowers, and that owning her own shop was a natural fit.
"I've always been into this," she said. "I worked for a florist in Jackson, Mississippi, then moved to Nashville and managed a florist's shop there."
Her shop, Flowers 'n' Things, has been a Cleveland staple for more than 42 years. She bought the shop from its previous owner 2018 and says business has been booming ever since. As a practiced florist, she uses her managerial and technical skills to grow her customer base.
After spending much of her career on the road, Pennington also said she was happy to be part of the Cleveland community. "I wanted to come home and do something that I enjoyed," she said. "One thing led to another, and one day I decided to make an offer [on the store]."
Pennington's aptitude for design and friendly attitude make it easy to see why a visit to Flowers 'n' Things puts her customers in a cheery mood. Learn more about Flowers 'n' Things by clicking here.
Stephanie Bayne and Kim Longmire: Birdie's Boutique in Fountain City, Tennessee
Stephanie Bayne and Kim Longmire, best friends of 20 years, recently opened Birdie's Boutique in Fountain City, Tennessee. As lifelong entrepreneurs, both women have owned businesses independently and decided it was time to become business partners and realize a new vision.
"Stephanie has her own businesses and I have another business… we don't sit still well," Longmire joked. "I decided to ask her [about co-owning the boutique], and here we are!"
The two friends have an eye for fashion, and they aim to offer pieces that fit a variety of styles. Their passion for their work was evident as they talked about their plans to grow the business.
"We have something for everybody," Kim said. "And we hope that our boutique takes off!" They regularly update their offerings and styles, maintaining the latest trends. Kim and Stephanie have even incorporated a "Boy-tique," with stylish clothing designed for young boys, including babies and toddlers. We're excited to see this unstoppable team continue to thrive in the Fountain City area. Learn more about Birdie's Boutique by clicking here.
Roxanna Fuller: Uncle Gus's Mountain Pit Bar-B-Que in Decatur, Tennessee
Roxanna Fuller and her husband literally built their business from the ground up. She explained that they designed and constructed the restaurant board by board, opening to the public in 2010. "The Last Log" they used to finish the design is labeled and signed by their friends, and it hangs over the exit door.
Fuller is a savvy businesswoman with a heart for her community. She shared that the restaurant has visitors from all over, including some repeat visitors who come back to enjoy their food each year.
Fuller's staff clearly enjoy working for her, and many of them joined in to share their favorite things about the business. Kitchen manager Zach said Fuller creates a fun, welcoming environment that their customers love.
"We know what they want when they walk through the door," Zach said. "We get really close to our customers."
Fuller's bright smile and enthusiasm made it clear that she genuinely enjoys her work. With service like that, it's easy to see why the restaurant's regulars love visiting this charming local restaurant. Learn more about Uncle Gus's Mountain Pit Bar-B-Que by clicking here.
We encourage you to consider supporting these small businesses year-round and look forward to celebrating International Women's Day in the coming weeks!
---
Note: Links to other websites or references to services or applications are provided as a convenience only. A link does not imply SouthEast Bank's sponsorship or approval of any other site, service or application. SouthEast Bank does not control the content of these sites, services or applications.
Information contained in this blog is for educational and informational purposes only. Nothing contained in this blog should be construed as legal or tax advice. An attorney or tax advisor should be consulted for advice on specific issues.