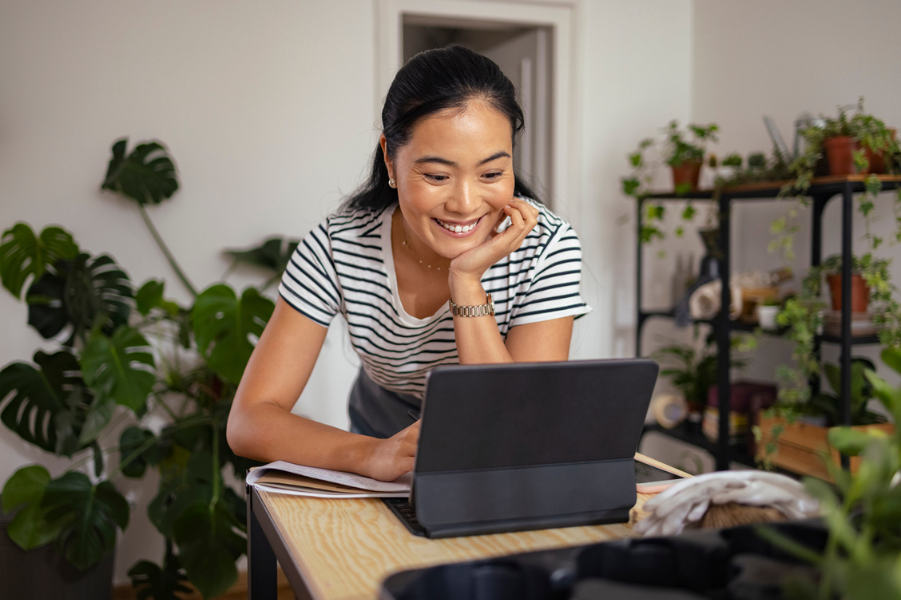 You've created the perfect product or service and want to offer it to more people, but you need funding to cover the startup costs and aren't sure where to start. Most people look into small business loans, which can help you cover the many expenses that come with starting a business, such as paying for new equipment, buying inventory, and hiring employees.
Getting a small business loan can seem challenging and almost impossible if you don't have a credit history, as most of them need to run a credit report. Luckily, you have some different funding options available, and contrary to popular belief, you can still get approved for business loans with no credit checks. Many lenders are willing to take a chance on those without a business credit background; you just need to do your research.
Are There Business Loans with No Credit Checks?
Despite what you might think, there are small business loans available to those who do not have a credit history, and some of these loans can be approved without a credit check. Loans that do not require credit checks benefit those with poor credit or no credit history but still want to start or grow their business.
Not all lenders will offer business loans with no credit checks, but those who do will often look past business and personal credit scores and focus on other factors to determine if you can pay back the loan. Remember that some lenders will still check credit scores or other financial documents when looking for a new business loan. Review each lender's requirements and ensure that items like bank statements, personal guarantees, or other information are available.
Types of No Credit Check Business Loans
Small business owners have many options when it comes to funding their new start-ups, including those who don't want to have their credit pulled. Finding a business loan that doesn't require a credit check can be hard to do, but there are a few types of loans you can look into to begin your research.
Business Lines of Credit
Business lines of credit are loans that act like credit cards. They range from $1,000 to $500,000 and often have lower rates, though they can be higher depending on various factors.
Business lines of credit allow you to buy almost anything for your business, like a credit card, and you only pay for what you use. The minimum credit score for a business line of credit is 560, but there may be lenders who will look at other financial documents if you don't have a credit history.
ACH Loans
Automated clearing house loans, or ACH loans, are small, short-term loans that allow lenders to withdraw payments directly from the borrower's business bank account. Because lenders can take money directly from the account, credit is not needed to obtain this loan. Rather, the focus is on the bank's money and the incoming cash flow.
Commercial Real Estate Loans
You may be able to get pre-approved without having to run a credit check when applying for a commercial real estate loan. This is because most of the financing is based on the commercial real estate itself, not your credit history.
Asset Based Loans
Asset-based loans are excellent options for those looking to avoid credit checks. The loan will be collateralized with the assets, allowing the lender to take a bigger risk. Remember that you will need assets to procure this type of loans, such as real estate, inventory, or equipment, and if you default on the loan, your assets may be seized.
Microloans
If you are a start-up with only a few employees, microloans might be the right type of business loan for you. Microloans can fund up to $50,000 and are great for growing a new company. These are often provided by non-profits rather than traditional lenders and do not need a credit check.
SBA Small Business Loans
SBA loans are loans specifically for small businesses that the Small Business Administration backs. Borrowers can choose from several types, depending on how much they need and what industry they are in. They are among the most popular choices when shopping for a small business loan.
While you may be able to be preapproved for an SBA loan without a credit check, SBA loans do require a credit history in order to be approved. You may still be eligible if you have a lower credit score. The SBA does not have a minimum when looking at personal credit history, but due to their highly competitive nature, a higher score is preferred, though not a necessity. Based on the FICO Small Business Scoring service, they require a minimum business score of 155 or higher (ranging from 0 to 300). A lender can work with you and your application to see what SBA loans you can qualify for based on your credit.
The Pros and Cons of Business Loans with No Credit Checks
As you look for new ways to grow your business, remember to keep in mind the benefits and drawbacks of getting a business loan with no credit check.
Pros
The only benefit of a business loan without a credit check is the whole reason you would seek one out: access to funding without a credit pull.
You can build credit if you are approved, opening you up to more loan opportunities.
It can make it easier to borrow other loans in the future.
You're able to avoid multiple pulls on your credit when looking to be approved for loans, which could affect your credit score if you have too many credit checks.
Cons
You have limited options when looking for a loan; only a few types of loans are approved without a credit check.
The loan may have higher interest rates. Most loans available are short-term loans, which can come with high-interest rates, which means you will pay more over the loan's lifetime.
Many business loans with no credit checks may have additional fees.
How to Get a Small Business Loan with No Credit Check
If you are interested in a small business loan with no credit check, make sure to do your research on each lender and what they can offer you. Loans without credit checks can be difficult to find, especially ones that are worth your time and effort in applying, but in the end, they will allow you access to the capital you need for your business.
When you are ready to apply, be sure to have business plans, any financial documents you have, and, in some cases, what you have as business collateral. Look at any assets you have that could help lessen the risk on the lender's side; any equipment, machinery, real estate, or inventory can be used in the case of an asset-based loan. Be sure you can pay back any asset-based loans, though, or ensure you are willing to risk those assets before applying for the loan.
Personal Credit
If you are just starting out and have no business credit at all, you can still try to apply for traditional loans that do require credit checks. Instead of looking at business credit, which wouldn't exist if you haven't owned a business before, lenders may look at your personal credit to assess whether or not to approve you for the loan.
Your personal financial history will allow lenders to judge whether or not you will be able to pay back the loan. Having a good credit score and a healthy history of paying back credit cards, car payments, and mortgages will increase your chances of being approved for a loan and loans that may have lower interest rates.
Remember, lenders are looking for the "five C's of credit" when approving applications: capacity, capital, character, collateral, and conditions. When evaluating a potential borrower, credit falls under character, which means they will look into your financial history. However, they will also consider the other "five C's of credit," including any collateral or capital you may own.
Other Options for Business Loans with No Credit Check
Business loans may not be for everyone; if you want to work on building your credit or can't find the right loan for you, there are other options available for funding.
Crowdfunding – Many small businesses that are just beginning can use crowdfunding to get a product going, which will help develop into cash flow.
Small Business Grants – Grants are money you don't have to pay back. While the applications may be more intensive than a traditional loan with specific qualifications, they are well worth the time and effort.
Angel Investors – An angel investor will invest money in a company, usually at the start of it. Although angel investors can be a rare find, they can provide funding for your business and advice and guidance.
Invoice Financing – A service provider will loan you the money on your outstanding accounts receivable, which you then pay back once customers have settled their bills. This allows the company to close the pay gap between billed work and supplier payments.

Grow Your Business With No Credit Check Business Loans
Finding the right business loan can be challenging, and finding one without a credit check can be even more difficult. Most lenders rely on credit history to make sure you can pay them back and avoid defaulting on the loan, which can be bad for both the lender and the borrower.

However, options, from credit lines to ACH loans, allow you to fund your business and keep growing. If you are interested in small business loans, SouthEast Bank will walk you through all your options and discuss your financial future.
---

Note: Links to other websites or references to services or applications are provided as a convenience only. A link does not imply SouthEast Bank's sponsorship or approval of any other site, service or application. SouthEast Bank does not control the content of these sites, services or applications.
Information contained in this blog is for educational and informational purposes only. Nothing contained in this blog should be construed as legal or tax advice. An attorney or tax advisor should be consulted for advice on specific issues.