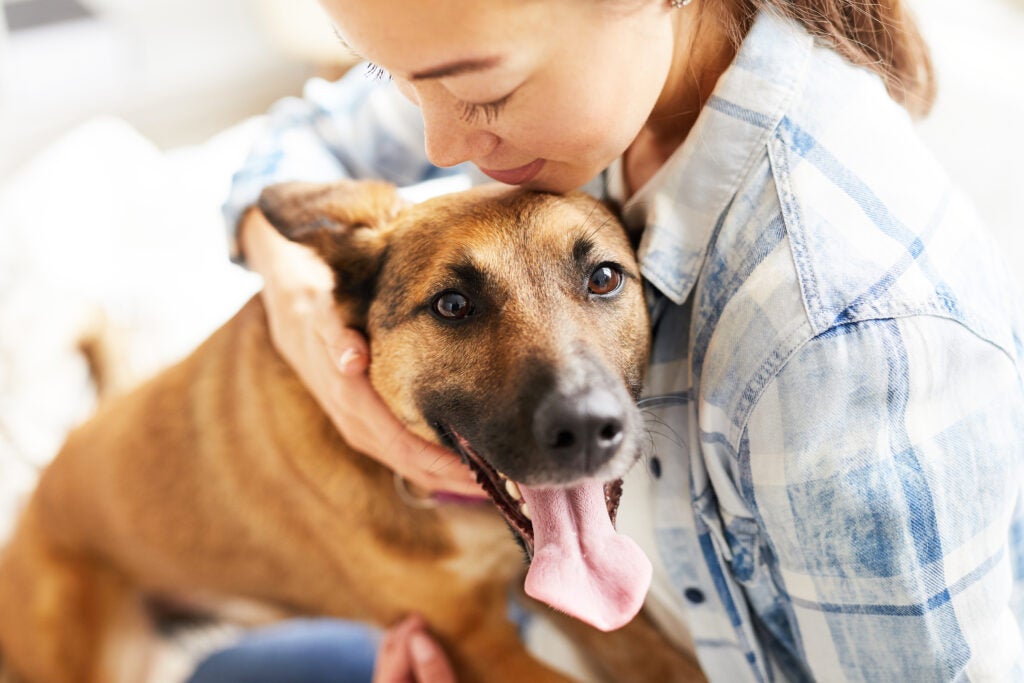 There's no doubt about it: Americans love pets. Between 50-60% of Americans own pets, according to most sources.
And why wouldn't they? Pets provide much-needed affection, encourage exercise and have been shown to decrease anxiety and depression levels. We make housing and family choices based on our pets. As a matter of fact, studies show that in recent years, Americans have increasingly chosen to adopt pets rather than to have children.
As pet adoption numbers grow, however, so do expenses. In 2019, U.S. owners spent a staggering $95.7 billion on their pets. Of that total, $29.3 billion was attributed to veterinary services and product sales, and in 2020, the number is expected to rise to $30.2 billion.
Pets are irreplaceable family members, and as you would for any family member, it's important to ensure they're protected. Pet insurance can provide you with the security and financial backing to be there for your pet when they need you most.
The Price of Veterinary Care
Pet insurance provides a valuable safety net to keep you financially secure in case of major animal health or emergency expenses. Like humans, pets are vulnerable to cancer, broken bones, and a host of other maladies. Surgeries and treatments can be prohibitively costly. For example, cancer treatment for your furry friend can cost more than $10,000, and your dog's broken leg could cost as much as $3,000. Pet insurance can bring these costly veterinary visits to a manageable level.
One Size Doesn't Fit All
In its early years, pet insurance was expensive and largely the same for every animal. Thankfully, that has since changed. Like your furry friend, plans now vary, allowing you to choose the one that best fits your budget and your pet. Additionally, pet insurance allows you to take a larger deductible for lower monthly premiums. Whether you want to cover all veterinary visits or major emergencies only, you have control over your pet's plan.
No Network, No Worries
One of the many perks of pet insurance is that the majority of veterinarians accept it from any provider because it operates on a different claims process than other types of insurance. This means it's easy for your pet to receive great care without searching for an "in-network" veterinarian.
Your pet is a member of your family, so consider protecting them with insurance. You'll feel secure knowing that if something happens to them, they'll receive quality care at an affordable price. Ultimately, a safe pet is a happy pet, and a happy pet means a happier you.
---
SouthEast Insurance Services Products:
Are not a deposit
Are not FDIC-insured
Are not insured by any federal government agency
Are not guaranteed by the bank
May go down in value
Insurance products are not insured by FDIC or any Federal Government Agency; are not a deposit of, or guaranteed by the Bank or any Bank Affiliate; and may lose value. Any insurance required as a condition of the extension of credit by SouthEast Bank need not be purchased from our Agency but may, without affecting the approval of the application for an extension of credit, be purchased from an agent or insurance company of the customer's choice.
Note: Links to other websites or references to services or applications are provided as a convenience only. A link does not imply SouthEast Bank's sponsorship or approval of any other site, service or application. SouthEast Bank does not control the content of these sites, services or applications.