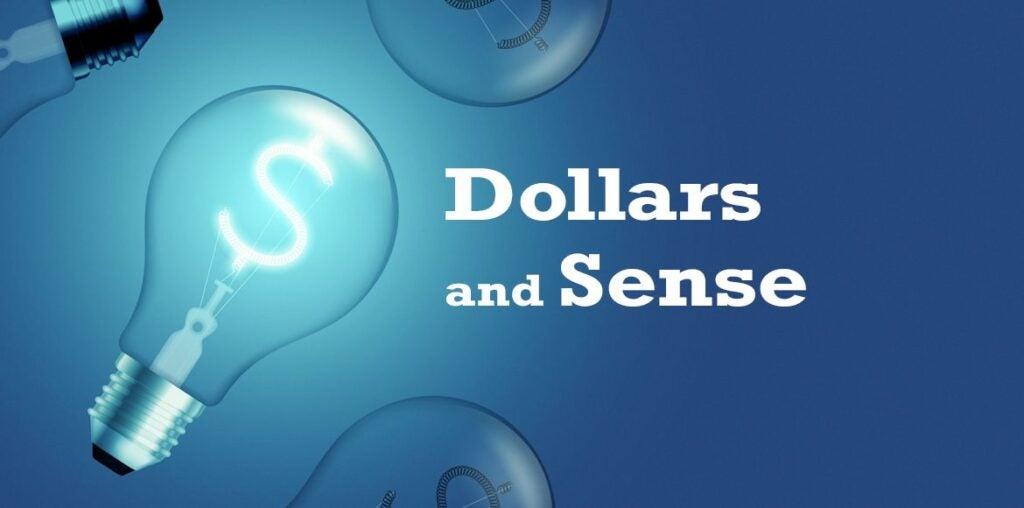 Starting a family can be an expensive endeavor. According to the latest data from the U.S. Department of Agriculture, it costs $233,610 to raise a child born in 2015 through age 17.
Fortunately, there are several ways for new and prospective parents to prepare for family life. Here are some ways to cover the costs of raising children without breaking the bank.
1. Don't Be Overwhelmed
It's natural to feel a little sticker shock when seeing how expensive it is to raise a child. But when we break down that figure, it may not be as daunting.
For starters, 29% of the $233,610 figure can be attributed to housing, which is an expense you'll have with or without children. While some families may need to upsize to make room, others may be able to make do with the home they already have.
The second-largest expense is food at 18% of the total cost, which comes out to roughly $206 per month per child. The good news is, you can reduce your grocery expenses in several ways, such as using coupons, buying in bulk, planning meals and cooking at home.
The same goes for many of the other categories, including transportation, clothing, child care, education, and the list goes on. If you can break it down to how much you're spending in each category, it can be easier to make some adjustments and save money.
2. Create a Budget
If you don't already have a budget, create one sooner rather than later. Budgeting is one of the simplest things you can do to achieve your financial goals faster, and it's also one of the most important.
Start by writing down your monthly income and expenses for the last few months. Then categorize the expenses so you know where your money is going.
If you have specific goals, like saving for insurance co-pays during a pregnancy or baby clothes, incorporate those into your budget. If you don't have enough room, look for areas where you can cut back and prioritize your savings.
Over time, evaluate how you're doing with your budget and make adjustments as needed.
3. Pay Off High-Interest Debt
One of the biggest dangers to your financial plan is high-interest debt, and that can especially be the case for parents with children.
As you work your way through your budget, make it a priority to pay off debt in addition to saving. If you have credit card balances, you may consider using a balance transfer credit card or taking out a personal loan with a reputable lender like SouthEast Bank.
Balance transfer cards offer introductory 0% APR promotions that can help you save money as you pay down your balance, and personal loans have set repayment terms that can help you escape the minimum payment trap.
It can take time to pay off consumer debt. But the sooner you get started, the easier it will be to achieve your goal and focus on other priorities.
4. Have the Appropriate Insurance Coverage
As you work to cut your expenses, it may not make sense on the surface to pay more for insurance. But in the event of an emergency, it's usually worth it.
Health insurance is especially important because children are unpredictable. However, you'll also want to make sure you have sufficient auto insurance, homeowner's or renter's insurance, life insurance and disability insurance because those can also directly impact your ability to afford to raise your children.
Consider working with a financial advisor or an insurance professional who can help you determine the types of insurance you really need.
5. Build an Emergency Fund
As with insurance, an emergency fund is a crucial part of a family financial plan. While some financial emergencies can be small, you'll also want to prepare for potential unemployment, short-term disabilities, major appliance repairs and other unexpected costs that will inevitably happen over the next several years.
Financial experts recommend having three to six months' worth of expenses set aside in an emergency fund, but that can be extremely challenging for some. Take a look at your situation and consider how much money you'd need to have in savings to give you peace of mind.
6. Start a College Fund
Saving for your child's college education isn't always possible. But even if you can only contribute a little money every month, it can make a huge difference.
For example, let's say you start saving $25 per month in a 529 plan when your child is born. Assuming a 7% annual rate of return on your investments and 3% tuition inflation, you'll have $10,944 saved by the time they're 18.
What's more, some states offer tax deductions or credits on 529 plan contributions, so you'll get a little of that money back when you file your tax return. You can use a 529 plan calculator to get an idea of how much you can save based on your budget.
While you may not want to pay for your child's education in full, helping them save a little can reduce the impact of student loans.
7. Teach Your Children to Manage Their Money
As your children get older, look for opportunities to teach them how to manage their money well. For example, SouthEast Bank offers a Milestone Savings account for kids 17 and under,1 which they can use to hold money they earn, as well as to set and achieve their financial goals.
With the Banker Jr. mobile app, they'll be able to connect their savings account to keep track of their progress and also be able to learn different money concepts through games.
As you teach your children about money management, they'll be better prepared to live on their own as they grow up and make better financial decisions for themselves and their future families, too.
The Bottom Line
Raising children can be incredibly expensive, but it doesn't have to be overwhelming. As you take steps to prepare for the costs of starting and raising a family, you'll experience less financial stress and be able to set your children up for success as they get older.
---
1This special savings account is designed to give kids age 17 and under an introduction to banking. This is a variable rate account and the rate is subject to change after account opening. The primary account holder must be under the age of 18. A joint owner that is at least 18 years of age is required. This account will be converted to a Consumer Statement Savings upon the primary account holder reaching the age of 18.
Note: Links to other websites or references to services or applications are provided as a convenience only. A link does not imply SouthEast Bank's sponsorship or approval of any other site, service or application. SouthEast Bank does not control the content of these sites, services or applications.
Information contained in this blog is for educational and informational purposes only. Nothing contained in this blog should be construed as legal or tax advice. An attorney or tax advisor should be consulted for advice on specific issues.