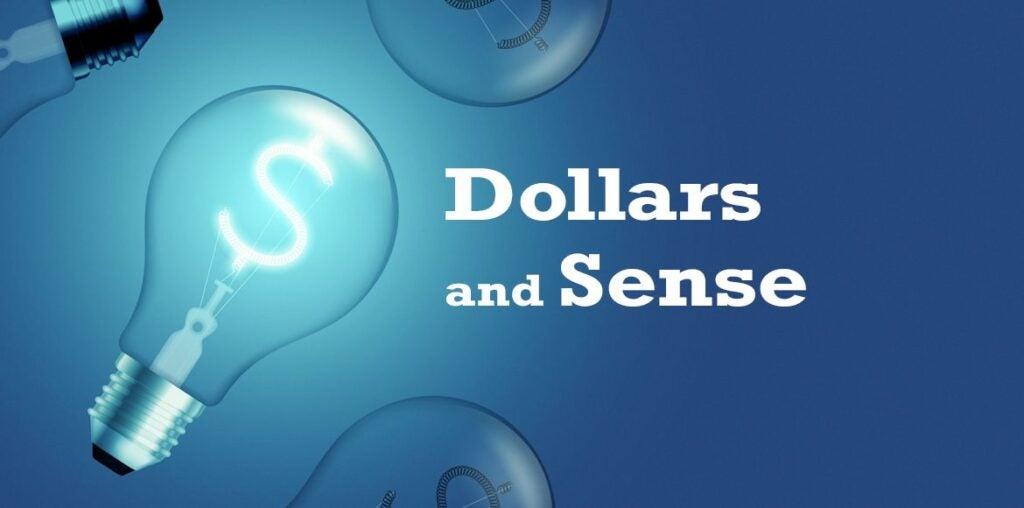 By Ben Luthi
Ben Luthi has been a freelance writer since 2013, covering all things money and travel. His work has appeared in many major publications and financial websites, including U.S. News & World Report, The New York Times, Fox Business, Experian, FICO and more. Ben lives in Utah with his two kids, and loves spending his free time traveling, hiking and talking about credit cards.
For many people, insurance feels like a necessary evil. It's officially considered an unsought good, which means you typically don't think about buying it unless you're faced with danger or the fear of danger — or, in some cases, if it's required by law or a lender.
That said, insurance is a key component of a healthy financial plan, and having the proper types and amount of coverage can save you money and a lot of headache if something goes wrong. If you're not sure where to start, here are seven types of insurance that you should seriously consider purchasing if you don't already have them.
1. Health Insurance
Health insurance is one of the most widely used forms of insurance, which explains why it can be so expensive — the more often you need to use your coverage, the more the insurer has to pay out, which increases the cost of the coverage.
Health insurance helps pay for the cost of your medical care, whether you need emergency services, surgery, or even preventive care.
Depending on the type of health plan you have, you may be required to pay a co-pay until you reach your plan's deductible — though some plans require you to pay for everything on your own until you reach that threshold.
After that point, you may need to pay what's called coinsurance, where you're sharing the cost of your care with your insurance company. A common scenario is 80/20, where you pay 20% of the bill, and your insurer covers 80%.
Roughly 55% of Americans have health insurance coverage through an employer, according to the U.S. Census Bureau. If you don't have it through your job, you can apply for a policy through the federal government's healthcare marketplace.
Marketplace plans can be expensive, but for low- to moderate-income taxpayers, the government provides a subsidy, which can drive down the cost significantly to make it more affordable.
2. Dental Insurance
While it might make sense that dental insurance would be wrapped up in your health insurance plan, that's not the case. But dental health can be just as important as other medical needs.
If you get regular dental checkups, which are often completely covered or require just a small co-pay with dental insurance, you might not have to worry about major issues. But if you break a tooth, experience gum disease, or have other major issues, it can get expensive quickly without a policy.
There are many different types of dental insurance plans, and the more benefits you get, the higher the cost of the plan will be. But dental insurance is typically much less expensive than health insurance. The only downside is that the federal government doesn't offer subsidies to people who might struggle to afford a dental plan.
3. Disability Insurance
A lot of financial experts point to your home (if you own one) as your biggest financial asset. But in reality, your biggest asset is your ability to work.
Disability insurance is designed to replace a portion of your income if you become disabled and cannot perform your job — or sometimes any job — for a period of time. There are both short- and long-term disability insurance plans.
Depending on the type of policy you get, you may get up to 60% or 70% of your income replaced by disability insurance. While that might not sound like enough, it's important to note that if you paid the premiums on the policy, your disability income wouldn't be taxed.
However, if you have an employer-sponsored disability insurance plan and your employer pays the premiums for you, that money will be taxable when you receive it.
A lot of people ignore disability insurance because it can be expensive, especially if you already have some health issues or your job is considered more dangerous than others.
But according to the Social Security Administration, more than a quarter of 20-year-olds can expect to become disabled before they reach retirement age, making disability coverage a solid investment to protect yourself and your loved ones.
4. Life Insurance
Losing a loved one to death is an incredibly tragic experience, and it can turn your life completely upside down. While life insurance doesn't replace what you've lost, it can help you cope financially.
According to research and consulting firm LIMRA, 54% of adults in America have life insurance coverage, which is down 14% since 2011. This is primarily because fewer employers offer life insurance as an employee benefit.
The good news is that life insurance can be among the cheapest forms of insurance to get, especially if you're relatively young and healthy. The cost of coverage depends on a few factors, including your age, health, and gender — policies are typically cheaper for women because they tend to live longer.
Depending on your situation, you could qualify for a policy worth hundreds of thousands of dollars for under $50 per month.
As you search for a life insurance policy, you may come across agents who try to sell you expensive whole life or universal life insurance policies. These policies come with a cash-value component that can grow over time, but they can be expensive, and they're not suitable or necessary for most people.
Instead, most people should stick to term life insurance policies, which cover you for a set amount of time but are much more affordable.
5. Auto Insurance
If you own a car, you're likely required by law to have at least some liability insurance coverage, which kicks in if you cause an accident or property damage. Every state has a minimum requirement, except for New Hampshire, which requires you to be able to demonstrate that you can afford to cover your liability if you're at-fault in an accident.
If you've purchased your vehicle with an auto loan, your lender will also require that you maintain collision and comprehensive insurance, which cover the damage caused to your vehicle if you get in an accident or hit an object.
Even if you're not required, it can be a good idea to get more than the minimum on liability insurance and collision and comprehensive insurance, especially if you wouldn't be able to afford to pay out of pocket if you cause an accident.
Depending on where you live, you may also have other required and optional coverages, such as uninsured/underinsured motorist coverage, medical payments coverage, personal injury protection coverage, rental car reimbursement, and more.
The average cost of an auto insurance policy is $129 per month, according to the insurance comparison website The Zebra. But it's possible to get a lower rate than that based on your driving record and habits, as well as other discounts you might qualify for.
6. Homeowner's or Renter's Insurance
If you own your residence, homeowner's insurance is likely required by your lender. Even if you own your home outright, it's a wise idea to have that coverage.
Homeowner's insurance protects you against damage done to your home and your property, as well as personal belongings. It'll also protect you against liability if someone else is injured or experiences property damage on your property that's caused by you, someone in your family, or neglect.
There are several different types of homeowner's insurance policies that cover various things, so it's important to do your research to find the best fit for you.
If you have a mortgage loan, your homeowner's insurance premiums are typically paid monthly along with your mortgage payment.
If you're renting instead of buying, you'll want to get a renter's insurance policy instead. These policies are relatively cheap because they only cover your personal belongings and liability. Insuring the home and property are the landlord's responsibility. The average monthly premium is between $15 and $30, according to the National Association of Insurance Commissioners.
7. Umbrella Insurance
Umbrella insurance is a liability-only policy that covers you above and beyond what your other property and casualty coverages provide. For example, if you have $300,000 in liability coverage on your auto, homeowner's, or renter's insurance policy and someone is injured and sues you for $400,000, your umbrella coverage will pick up the difference.
In some cases, buying a separate umbrella insurance policy can actually be more affordable than increasing your liability coverage on the original policy.
That said, the insurer that provides umbrella coverage may require you to have a certain amount of liability coverage on the policy you're hoping to complement, so there may be additional costs associated with getting one.
The Insurance Information Institute estimates that you can get an umbrella policy worth $1 million for $150 to $300 per year.
The Bottom Line
Talking about insurance is rarely a fun experience, and paying for it can feel like a waste, especially if you rarely use it. But unlike other financial products, insurance isn't designed to be used regularly. It's designed to be used when you need it, and it can keep you from being financially crippled when you get blindsided.
Choosing to pay for insurance can be challenging if your budget is already tight, so start by checking with your employer to see if it offers any forms of insurance coverage. Then look at your budget to see if you can create space to pay for at least a little coverage in the areas that are most important to you.
After all, having a little coverage is better than having none at all. And while you may never use some of your insurance policies, having the protection they provide can give you some peace of mind knowing that you'll be fine if something goes wrong.
---
Note: Links to other websites or references to services or applications are provided as a convenience only. A link does not imply SouthEast Bank's sponsorship or approval of any other site, service or application. SouthEast Bank does not control the content of these sites, services or applications.
Information contained in this blog is for educational and informational purposes only. Nothing contained in this blog should be construed as legal or tax advice. An attorney or tax advisor should be consulted for advice on specific issues.