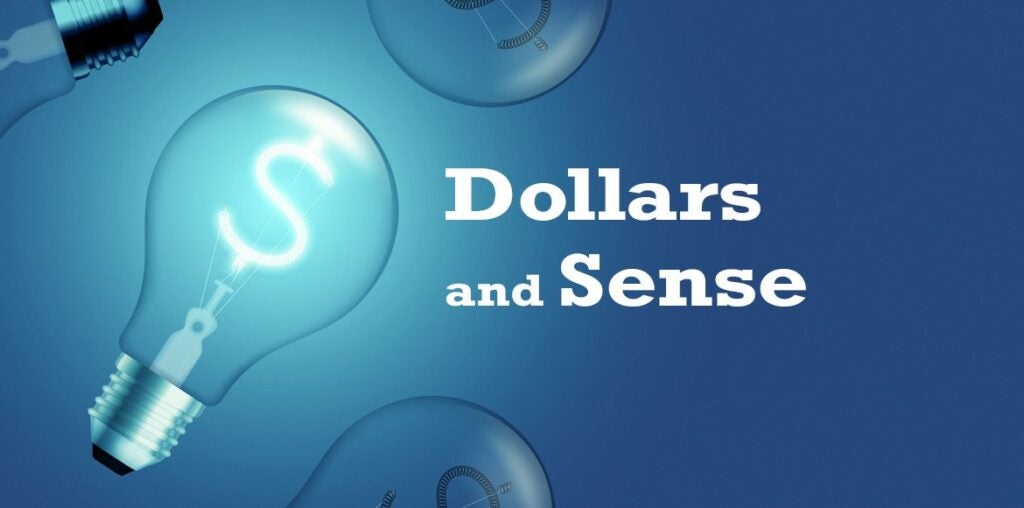 As the economic impact of the coronavirus pandemic has started to recede, millions of American workers have quit their jobs. According to the Bureau of Labor Statistics (BLS), nearly 20 million workers resigned between April and August 2021.
This phenomenon has been coined the Great Resignation by labor experts. So what's the Great Resignation about, and if you're a small business owner, how can you proceed from here? Here's what you need to know.
What Caused the Great Resignation?
It's common to see an increase in quitting among workers when the job market is tight, meaning unemployment is low, but job openings are high. When this occurs, employees have greater ability to take on new positions with better pay and benefits.
But while unemployment has reached its lowest point since the pandemic began — 4.6% in October, according to BLS, down from a staggering 14.8% in April 2020 — the job market is still struggling to normalize.
So what's the issue? It depends on who you ask.
Initially, when the Great Resignation began, some people assumed Cares Act unemployment and stimulus checks were the reasons for the change. In recent months, however, that hypothesis appears less and less likely to be true. While employment laws can vary by state, workers who voluntarily quit generally don't receive unemployment compensation of any kind.
Many experts have since pointed to the circumstances of the pandemic and how they shaped worker sentiment. An unprecedented number of employees switched to remote work when health experts and government officials urged social distancing.
Now, 68% of workers say they would choose remote work over in-office work, according to a survey by GoodHire, and 61% would take a pay cut to achieve that arrangement.
Others shared their desires to do work that's more meaningful and can provide a better work-life balance. According to BBC, many of the industries experiencing the greatest change are those that generally offer low-wage positions and inflexible hours. The Great Resignation has significantly impacted the retail sector, for example, with April seeing the industry's highest resignation levels in more than 20 years.
What This Means for Small Businesses
As we continue to learn more about these changes and common work practices, it's important for small business owners to take note. Listening to what workers have to say – and putting their insights to use – can give small businesses a boost.
Because local businesses often have greater flexibility than national corporations, entrepreneurs have the opportunity to respond to employees' wants and needs. Here are a few takeaways from the Great Resignation that may make your small business more attractive to potential employees:
More Appreciation
According to a report by Workhuman, a company that provides software that delivers employee recognition programs, appreciation and communication are top priorities. In a survey, the company found that workers who received some form of recognition in the last month were half as likely to be looking for a new job than employees who haven't been recognized recently.
Additionally, the company found that workers who have been on the receiving end of gratitude from their employers in the last month are twice as likely to be highly engaged, three times more likely to agree that their work has meaning and purpose and four times more likely to be happy at work.
Building personal connections with employees and recognizing their good work is a free, effective practice small business owners can use to establish employee loyalty.
More Flexibility
The pandemic provided an opportunity for many employers to pilot the idea of remote work, and it's stuck with the majority of workers. In the GoodHire survey, the company also found that 74% of Americans believe that companies that don't offer remote working arrangements will lose major talent.
While there are many jobs that aren't compatible with remote work, it appears that it's here to stay for the majority of the workforce, at least in some form or another.
Better Pay
The stagnation of worker wages has been a sore spot for a long time. According to the Center for Economic and Policy Research, the minimum wage in 2020 would have been $24 per hour if it had kept up with productivity since 1968. At the federal level, though, the minimum wage is currently $7.25 per hour. The District of Columbia has the highest minimum at $15.20 per hour.
Wages have increased in 2021, with the Economic Policy Institute showing year-over-year growth of 4.9%, beating the target of 3.5% to 4%. But that target is based on the Federal Reserve's 2% overall price inflation target, and U.S. consumer prices jumped to 6.2% in October, the biggest inflation surge in 30 years.
Employers will likely need to continue to take steps to provide higher wages to meet worker expectations.
What This Means for Employees
The Great Resignation will likely spark a significant evolution in the workplace and economy. But making the decision to quit your job can have a significant impact on your finances unless you have a safety net to fall back on.
If you're thinking about quitting your job, check to see how much savings you have and how long that cash can sustain you based on your basic expenses. Consider cutting back on certain areas of your budget, such as entertainment, dining out and other discretionary categories, to make that money stretch longer.
It's also a good idea to start looking for a new job — or a college or certificate program if that's your chosen path — before you quit your current job. Even if there's a gap in between, having something set up can make it easier to handle the potential drop in your budget.
Regardless of how you approach the decision of whether or not to quit your job, it's important to take the time to consider the potential financial impact on you and your loved ones and the concrete steps you can take to find the job that best suits you, your financial needs and your career goals.
Bottom Line
The workplace is changing, and it's important for employers and employees to take note. If you're a small business owner, use this shift to your advantage by learning what your workers want and need from your company, and doing your best to provide them.
If you're an employee, consider making wise budgeting choices if you're planning to leave your job in the coming months. Thinking ahead will offer you greater financial security as you make decisions about your next move.
---
Note: Links to other websites or references to services or applications are provided as a convenience only. A link does not imply SouthEast Bank's sponsorship or approval of any other site, service or application. SouthEast Bank does not control the content of these sites, services or applications.
Information contained in this blog is for educational and informational purposes only. Nothing contained in this blog should be construed as legal or tax advice. An attorney or tax advisor should be consulted for advice on specific issues.