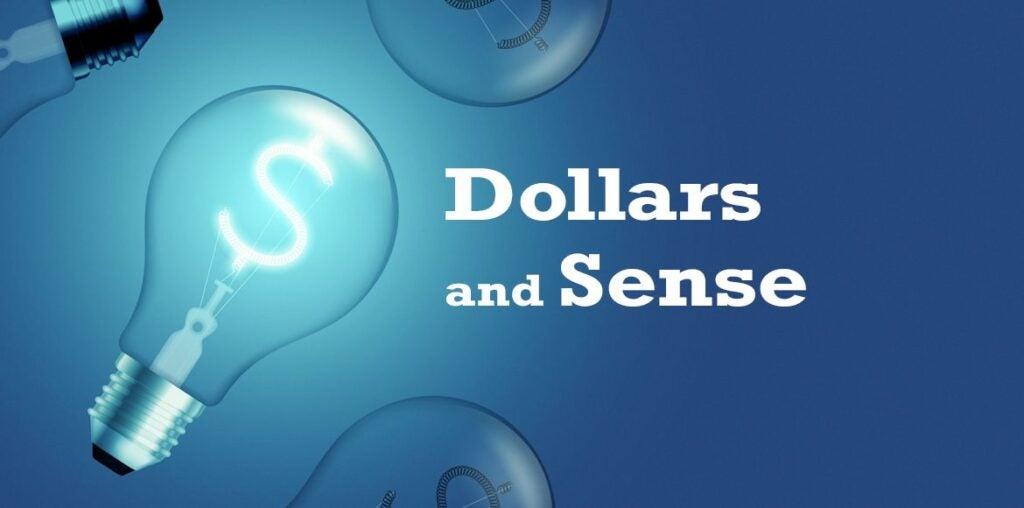 By Ben Luthi
Ben Luthi has been a freelance writer since 2013, covering all things money and travel. His work has appeared in many major publications and financial websites, including U.S. News & World Report, The New York Times, Fox Business, Experian, FICO and more. Ben lives in Utah with his two kids, and loves spending his free time traveling, hiking and talking about credit cards.
There's $2.02 trillion worth of paper notes in circulation, according to the Federal Reserve, and it's not uncommon for some lower-denomination bills to trade hands upwards of 100 times per year.
But paper money is such a mainstay for many Americans that it's easy to take for granted how dirty it is.
How Dirty Is My Money?
In 2017, researchers published a study in the journal PLOS ONE, in which they swabbed a $1 bill in New York City to see what they could find. The result was hundreds of microorganisms, including viruses, pet DNA, skin, bacteria and more.
While this news can be unsettling, it's not surprising. On an average day, people engage in all sorts of activities and don't always wash their hands before and after handling money. What's more, the makeup of banknotes, which is 75% cotton and 25% linen, provide a good environment for microbes to settle, even if it's not enough for them to multiply.
The good news is that in most cases, the microorganisms found on your paper money won't harm you. The cotton and linen provide a porous surface — even if it doesn't appear that way to the naked eye — which means not a lot of germs transfer to your hands.
But still, as with any other surface that gets a lot of contact from multiple people — think fuel pumps, door handles, and subway handles — it's a good idea to wash your hands regularly and use hand sanitizer when necessary.
Use Non-Cash Payment Methods to Avoid Contact With Money
Another way to avoid dealing with the hundreds of microbes found on paper money is to use alternative payment options instead. While your debit or credit card may get some germs on them, they're mostly yours.
It may also be beneficial to consider using mobile wallets like Apple Pay or Google Pay. These services allow you to connect your credit or debit cards and use your mobile phone, smartwatch, or even tablet to pay in person.
Some credit cards even offer contactless payments, which don't require you to swipe or insert your card into the card reader. Instead, you simply tap your card to a contactless-enabled reader, and an antenna embedded in your card transmits encrypted card information to make the transaction more convenient and secure.
Mobile wallets are convenient because they don't require you to carry your cards everywhere you go. They also add security to the transaction by using the same technology as contactless credit card payments.
Unfortunately, not all retailers accept contactless payments or mobile wallets, so you'll need to know in advance if you need to bring along your physical card.
Using plastic payment methods or digital wallets won't entirely eliminate your need to handle cash. But it can significantly reduce your exposure to banknotes and the germs they carry. Depending on the card or service you use, you may also be able to take advantage of rewards and other perks to add value to transactions you were going to make anyway.
Are Digital Payment Options Becoming More Popular?
Many countries are discovering the benefits of using alternative payment methods. Some are capitalizing on the health and convenience perks by encouraging the use of non-cash payments. By 2023, Sweden plans to operate entirely on digital payments. Several other countries, including Finland, China, Belgium, and many more, may follow.
In the United States, cash is still widely used across all age groups. In a study by the Federal Reserve Bank of San Francisco, 34% of consumers under 25 use cash as their primary payment method. That figure drops to 18% and 19% for consumers ages 25 to 34 and 35 to 44, respectively. But after that, the proportion increases again.
Also, according to the Federal Deposit Insurance Corporation (FDIC), roughly 7.1 million households in America are unbanked, which means they don't have access to credit or debit cards.
As a result, it's unlikely the U.S. will go digital at any point in the near future. However, it's a good idea to at least have multiple payment methods in your wallet (or mobile device), so you can take advantage of their conveniences and perks and also avoid the idea of handling dirty money.
---
Note: Links to other websites or references to services or applications are provided as a convenience only. A link does not imply SouthEast Bank's sponsorship or approval of any other site, service or application. SouthEast Bank does not control the content of these sites, services or applications.
Information contained in this blog is for educational and informational purposes only. Nothing contained in this blog should be construed as legal or tax advice. An attorney or tax advisor should be consulted for advice on specific issues.