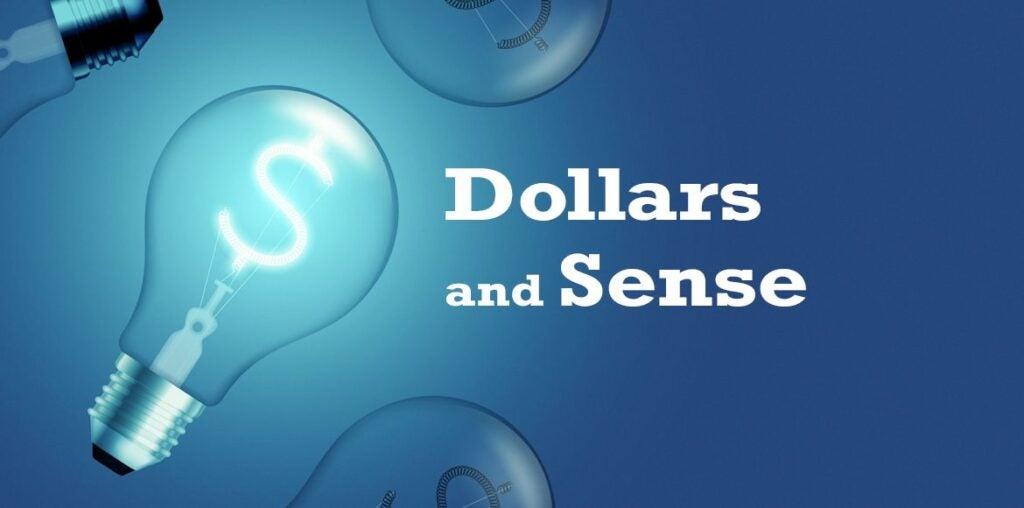 As a result of the COVID-19 pandemic, the United States' GDP fell at an annualized rate of nearly 33% between April and June, its largest dip since the 1940s. Additionally, the U.S. unemployment rate peaked just below 15% in April, leaving many Americans jobless and in need of financial assistance.
To aid the ailing economy, the U.S. government voted to approve Economic Impact Payment checks, more commonly known as "stimulus checks." The IRS has already paid out more than $200 billion in stimulus checks, and now the question on everyone's minds is, will a second round of checks be approved?
Currently, governmental conversations regarding a second stimulus check have been temporarily tabled, because while most people agree that some type of financial support would provide a much-needed boost for the more than 30 million individuals who lost their jobs as a result of the pandemic, the specifics of a second stimulus package are still under review.
Today, we're answering some commonly asked questions about Economic Impact Payments to shed some light on the reason for and impact of both the first and second-round stimulus packages.
Why did we Receive Economic Impact Payments?
For many, the pandemic meant job loss or the inability to work safely, and several individuals and families needed a boost to cover essential costs like rent, groceries and gas. The stimulus checks' original goal was to support people who were struggling to pay bills and cover necessity costs.
Along with stimulus checks, in March, the Coronavirus Aid, Relief and Economic Security (CARES) Act offered unemployment assistance to individuals who were laid off or unable to work due to the spread of COVID-19. Many states relaxed their job search restrictions to include those who would return to work after businesses began to reopen.
As the United States continues to feel the impact of COVID-19, the government is considering offering a second stimulus package to support those who are still out of work and encourage spending to revitalize the economy.
Who is eligible to receive Economic Impact Payments?
The first stimulus checks were automatically distributed to eligible U.S. citizens who had filed either 2018 or 2019 tax returns. In addition to filing tax returns, check eligibility included an income limit of $99,000 for individuals, $136,500 for head-of-household filers and $198,000 for married couples. Individuals who met these qualifications were eligible to receive up to $1,200, or $2,400 for married couples, plus $500 for each dependent child.
Some college students and young adults who nearly met the qualifications did not receive stimulus checks because they could still be claimed as dependents on their parents' tax returns. Otherwise, most individuals who had filed tax returns, met the income limits and had not been claimed as dependents qualified to receive the first stimulus check.
What Can I Spend my Stimulus Check On?
While there aren't any official restrictions on how stimulus checks can be used, the checks are primarily meant to cover necessity expenses for people whose financial stability was impacted by COVID-19.
Even if your financial situation hasn't changed since the onset of the pandemic, financial advisors still encourage saving or spending the money wisely. A study by financial services firm IPX 1031 determined 49% of Americans reported that, if they were to receive a second stimulus check, they would use the money to take a vacation.
While that may be tempting, financial experts recommend first taking the time to ensure you've prepared an emergency fund that will cover necessities if the pandemic does eventually take a toll on your savings. For those whose accounts are fiscally sound, another great option is to give back to the community by donating to organizations that provide essential human services or to tip essential workers a little extra for services like grocery delivery or restaurant service.
Ultimately, the choice is up to you as far as how and where to spend your stimulus check. If you know you have important expenses coming up, however, consider using the monetary boost to cover them before expanding to recreational purchases.
Will We Receive Another Stimulus Check?
While receiving a second-round stimulus check is possible, it is not certain. The conditions of a second Economic Impact Payment are still under consideration, and if Congress and the White House can agree on terms, it is possible that another stimulus package may be approved.
So, there you have it. The mystery of stimulus checks unraveled. Check back in with us next week for more money insights from Dollars & Sense!
---
Note: Links to other websites or references to services or applications are provided as a convenience only. A link does not imply SouthEast Bank's sponsorship or approval of any other site, service or application. SouthEast Bank does not control the content of these sites, services or applications.