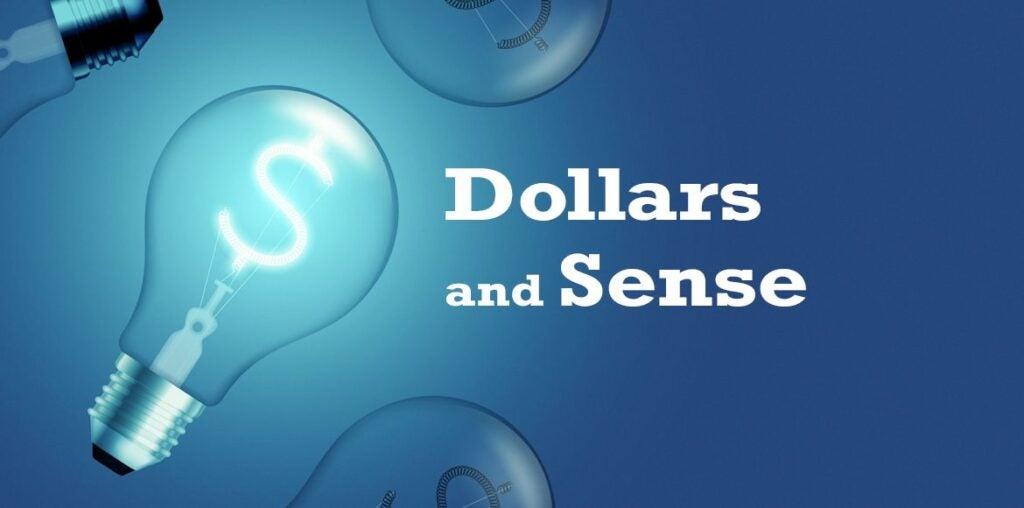 By Ben Luthi
Ben Luthi has been a freelance writer since 2013, covering all things money and travel. His work has appeared in many major publications and financial websites, including U.S. News & World Report, The New York Times, Fox Business, Experian, FICO and more. Ben lives in Utah with his two kids, and loves spending his free time traveling, hiking and talking about credit cards.
On paper, buying in bulk sounds like a great idea because you'll save money on each unit you purchase. It's why wholesale clubs like Costco, Sam's Club, and BJ's are so popular. But while buying in bulk can be a good way to cut down on everyday purchases, it may end up costing you more if you're not careful.
Here are some of the pros and cons of buying in bulk and how to avoid spending more than is necessary.
The Benefits of Buying in Bulk
Whether it's a three-pack of shredded cheese, a 100 oz. tub of mayonnaise or a 40-pack of disposable razors, buying in bulk requires more upfront spending, but it could be a better financial decision. Here's how buying in bulk can help your money situation:
It's cheaper: Yes, you're paying more to buy larger quantities, but buying in bulk drives down the price per unit on a product. For example, instead of buying single-pack yogurt at $1.25 per unit, you could buy a 20-pack at $0.90 per unit, saving you 35 cents for each cup of yogurt you buy.
It's more convenient: Buying in bulk helps cut down on your grocery trips, at least for certain products. If your family eats a lot of cereal, for instance, getting a three-pack from Costco instead of a single box will give you more time before you need to stock up again.
For these reasons, it may be worth having a wholesale club membership, even if it costs money each year — as long as your savings exceed the annual cost.
The Drawbacks of Buying in Bulk
Depending on how you do it, making bulk purchases can save you money and cut down on your shopping trips. But there are also potential drawbacks that could end up costing you more than you think:
You may not use it all: If you're buying perishable items in bulk, they may end up going bad before you have the time to use them. For example, if you buy 3 lbs. of strawberries at $1.50 per lb. ($4.50 total), but you only eat 2 lbs., you technically paid $2.25 per lb. based on what you actually used. If you could've gotten two 1 lb. cartons of strawberries at $2 per lb., buying in bulk cost you more.
It's easy to get carried away: Wholesale clubs like Costco are designed to encourage members to walk through every aisle to find what they need. This arrangement makes it easier to buy products that weren't on your shopping list. You may want them, but if you get too carried away, you'll have a harder time using everything.
Storage issues: Buying in bulk can be challenging if you don't have a lot of storage space. You can easily pack your fridge, freezer, or pantry with just one shopping trip, making it difficult to squeeze in other important items.
For these reasons, it's important to be mindful about how you shop in bulk, so you can avoid spending too much or bringing too much home.
What You Should and Shouldn't Buy in Bulk
It's really up to you to decide what to buy in bulk and what not to. Each family is different in how they consume food and other items, so it's important to know your spending and eating habits. However, there are certain items that typically do better when bought in bulk than others.
Here are some items that make sense, especially if you know you'll use them completely:
Toiletries
Cereal and oats
Canned goods
Paper towels
Toilet paper
Rice
Dry beans
Boxed dinners
Frozen foods
In contrast, some bulk items are more likely to expire before you have the chance to use them, including:
Fruits and vegetables
Dairy
Condiments
Herbs and spices
Other perishable items
Again, it's important to keep track of the types of items that you end up throwing away to determine which ones to avoid. But if you and your family can manage to consume everything before it goes bad, it may not be an issue.
The Bottom Line
Buying in bulk can save you money, but it's important to be intentional about what you choose to buy and how much. Ask yourself a few questions to determine whether buying something in bulk is worth it:
Am I going to use it before it expires?
Do I have enough space to store this and everything else I need?
How much savings would this give me over buying smaller units?
Did I budget for this?
The last question is one of the most important. It can be easy to buy a lot of something at a wholesale club that you don't really need and didn't budget for. If you're not careful, you could run up a huge charge every time you shop, making it difficult to meet your other financial obligations and goals.
Also, evaluate your bulk shopping habits from time to time to make sure you're still taking advantage of the savings. Consumption habits can change, and if you've bought large quantities of something in the past but don't eat that much anymore, it may be time to adjust your shopping list.
The most important thing is to be mindful of how you spend your money, so you can avoid wasting cash that you could be using for other important financial goals.
---
Note: Links to other websites or references to services or applications are provided as a convenience only. A link does not imply SouthEast Bank's sponsorship or approval of any other site, service or application. SouthEast Bank does not control the content of these sites, services or applications.