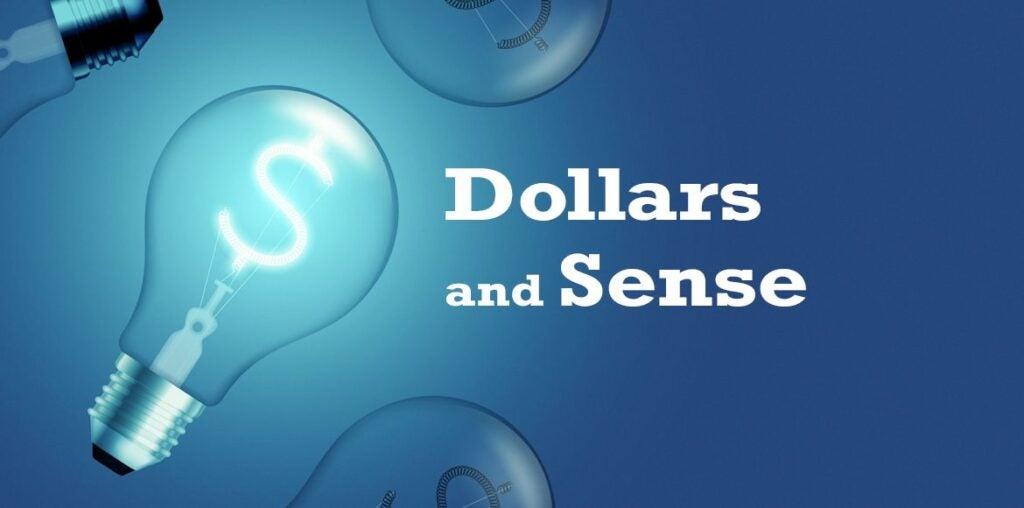 Welcome to Dollars & Sense, where we'll break down popular finance-related topics and debunk everyday money myths. This week, we're discussing the effects of COVID-19 and how businesses, including SouthEast Bank, have pivoted throughout the challenges presented by the outbreak.
It's a common sight in cities across the country – businesses proclaiming "we're open," with kiosks standing curbside and staff peppered throughout the parking lot with tablets in hand. With the novel coronavirus unrelenting, society has been forced to adapt on a global scale.
A look at COVID-19
COVID-19 is, as mentioned previously, a novel coronavirus. In this sense, "novel" refers to it being new and not previously identified. In many ways, however, it is similar to other respiratory illnesses such as SARS or MERS.
According to the Centers for Disease Control and Prevention (CDC), COVID-19 is spread primarily through person-to-person contact resulting from coughing, sneezing or talking too closely with another person. Even if symptoms are not shown, the virus can continue to spread. While older populations seem to be most vulnerable, all age groups may experience serious health effects. The CDC continues to report new information about the virus and its patterns almost daily.
Our corner of the globe
The streets of Middle and East Tennessee look similar to what's being witnessed across the country and serve as an ever-present reminder that these are unprecedented times. While each week presents more understanding of how COVID-19 spreads and affects the body, we must cling to facts – Coronavirus spreads quickly, affects people groups differently, and is more than willing to outlast seasonal viruses, like the cold and flu. It's because of those three known truths that conducting business in the same manner as nine months ago is untenable.
A novel approach
But however difficult the circumstances may be, we're seeing a shift in how "business as usual" is conducted and have even uncovered more than a few practices, we hope, will outlast the pandemic.
How companies have pivoted largely reflects the industry they're in, and are rooted, for the most part, in local and state guidelines.
Food service/Retail/Service: By appointment, Drive Through, curbside, limited number of customers
Healthcare/Fitness: Telehealth appointment, home fitness, limited number of patients
Supply chain/logistics: Focus on local supply and resources, repurposing goods for other uses
Education: Online education, home resources, limited number of students
Banking would fit most comfortably in the service column, and SouthEast Bank has taken many precautions to keep customers and employees safe. This category is one with numerous interactions with the public and a steady flow of foot traffic in what would be considered more confined spaces. While all industries are important and have adapted to a degree, a change in the retail and service industry (along with education) may be the most visible, as any disruption will ripple into our daily lives more quickly. It's important to keep in mind that not all precautions are carried out equally and will change based on new information around the coronavirus outbreak.
SouthEast Bank's response
At SouthEast Bank, we've introduced many of the same measures seen in other retail companies but went to great lengths to minimize the disruption customers may experience. Having easy access to financial services in a manner that's safe and secure for all customers is paramount, and the driving force for the precautions we've implemented. Below is a look at our service options and the changes we've implemented.
These changes create some additional steps that may result in occasional service delays but they are important because they help keep every customer, employee and family member safe at an uneasy time. Our customer base is diverse, as are its financial needs. And we owe it to each customer to protect what can take a lifetime to obtain.
Looking down the line
It's said that necessity is the mother of invention. If that's true, then we're excited to see what awaits the other side of COVID-19. As difficult as these times may be for our communities, we're seeing people rise to the occasion in monumental ways. And it's our hope that we may continue to provide for our neighbors and support those who need a helping hand.
As for SouthEast Bank, we've been thrilled with our customers' kindness and their understanding of these temporary changes to our operations. As a result of the necessity, we've identified better ways to meet our customers' needs, such as supporting digital wallets and allowing more transactions to be carried out in our Drive Thru.
While we aren't yet certain how safety precautions will continue to unfold in the coming weeks and months, SouthEast Bank customers can rest assured, we're prepared and ready to serve. And as we drive through our communities, those kiosks standing curbside with employees darting around the parking lot serve as a reminder that we will always adapt and find innovative ways for making sure needs are met.
---
Note: Links to other websites or references to services or applications are provided as a convenience only. A link does not imply SouthEast Bank's sponsorship or approval of any other site, service or application. SouthEast Bank does not control the content of these sites, services or applications.
*Data charges may apply
**Limited to non-account questions