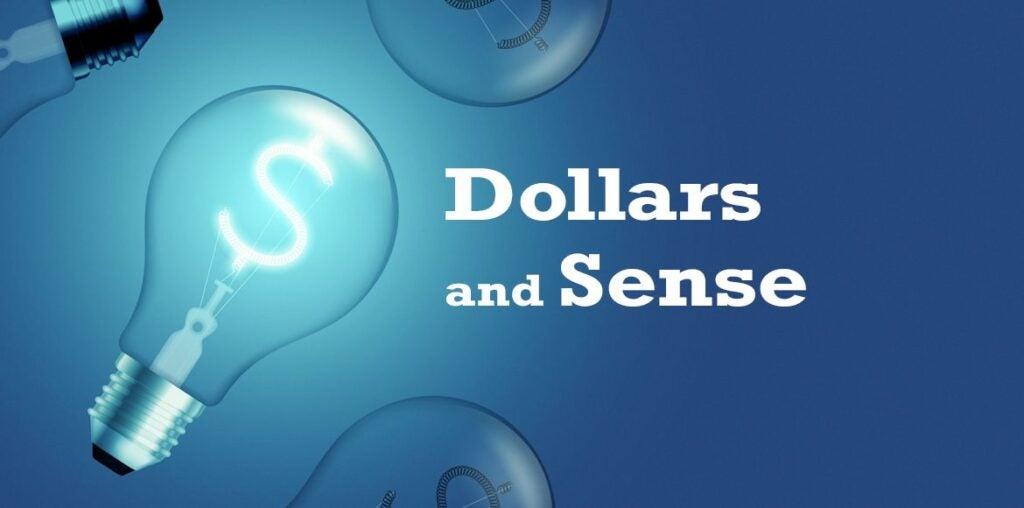 By Ben Luthi
Ben Luthi has been a freelance writer since 2013, covering all things money and travel. His work has appeared in many major publications and financial websites, including U.S. News & World Report, The New York Times, Fox Business, Experian, FICO and more. Ben lives in Utah with his two kids, and loves spending his free time traveling, hiking and talking about credit cards.
Updated 8/4/21 – According to CNBC, COVID-19 cases were on the rise again in all 50 states as of July 23, 2021. This increase in cases has sparked concern for some individuals about the potential for a second coin shortage.
While coin circulation continues to improve, we still have some ground to cover before returning to pre-pandemic levels. The Federal Reserve, however, says that the U.S. Mint has resumed operating at full capacity as of June 2021, which will further boost the availability of coins.
Many financial institutions and retailers are still operating on a lower than usual supply of coins, but most experts maintain that the primary problem now is circulation, not a lack of available coins. Because several Americans are now shopping online using credit and debit cards, or simply not shopping at all, coins aren't flowing back into the economy at their usual rate.
While significant research is not yet available regarding the rise of a second coin shortage, it's possible we may see similar trends if COVID-19 restrictions are tightened in the wake of the Delta variant.
Even if we do experience a second coin shortage, however, there's no need to panic. In fact, the best way to return coin circulation to pre-pandemic levels is to spend your coins. Many banks also offer a cash exchange for coins, so that stockpile you have in glass jars could turn into some cold, hard cash. When you use your coins, it returns them to circulation and makes them available to businesses and other shoppers to use.
So, should we be worried about a second coin shortage? In short, the answer is no. Even if a second coin shortage arises, we can all play a part to help minimize its impact and keep coin circulation levels high.
---
The coronavirus pandemic has changed a lot about how people live and interact with each other. It's also changed many of the ways we shop and spend.
Some of the spending changes we've seen in recent months contributed to the national coin shortage. Beginning in the summer, retailers began posting signs asking shoppers to pay in coins or provide the exact change. Some notified customers that if they didn't pay the exact amount, they'd receive the balance in the form of a gift card instead of coins.
In 2021, the coin shortage is still in effect, but things are getting better. Here's what you need to know about the shortage and how to avoid potential issues at the cash register:
Why Is There a Coin Shortage?
When signs started going up notifying consumers about a coin shortage, people were confused. Some even incorrectly believed that coins were being removed from circulation.
But according to the Federal Reserve, the shortage isn't due to fewer coins in circulation, but rather is due to a significant decrease in the use of coins by consumers in recent months.
When the pandemic began, scientists knew very little about how SARS-CoV-2 was spread. Many experts recommended cleaning surfaces frequently and told consumers to avoid touching objects that have likely been touched by other people.
Coins fit that bill — money changes hands frequently, especially among consumers who prefer to use cash over debit and credit cards. What's more, there was a seismic shift in consumer behavior from shopping in person to making purchases online and via delivery apps. In both instances, cash isn't an option.
Finally, a lot of places where coins are used often, such as arcades, laundromats, and public transit stations, were shut down early in the pandemic, which added to the decrease in circulation among consumers who had them.
The result was that grocery stores, restaurants, and other merchants were handing out coins as change at a much higher rate than they were receiving them.
Why the Shortage Is a Big Deal
Many consumers may not have noticed much of a difference despite the national coin shortage. If you primarily use credit or debit when making in-person purchases, then the shortage may not have impacted you much, if at all.
But according to the Federal Deposit Insurance Corporation, more commonly known as the FDIC, roughly 5.4% of American households (roughly 7.1 million total) are unbanked, which means they don't have a credit or debit card and rely solely on cash.
Small businesses have also suffered because they don't have the same systems in place as larger retailers to provide gift cards or other solutions in lieu of change.
When Will Things Get Better?
Over time, the coin shortage situation has improved some. The U.S. Mint has worked overtime to increase the number of coins in circulation. Mint director David Ryder stated that the agency was on track to mint more coins in 2020 than in the last 20 years.
Also, with retailers asking customers to provide exact change, they've closed the gap on how many they receive versus how many they hand out.
Some retailers and banks also brainstormed creative ways to bring in more coins. For example, SouthEast Bank offered to exchange cash for coins at no cost, and many Chick-fil-A locations offered customers free food in exchange for bringing their spare change.
So while we're not out of the woods yet, the situation isn't as dire as it was half a year ago. More retailers are now able to provide change, and banks have easier access to coins through the Federal Reserve, which manages the national coin inventory.
If you want to help speed up the recovery process and get coin circulation back to its previous levels, look for opportunities to cash in your coins. This can include taking them to your local bank, credit union, or grocery store cash machine to turn them into bills, using them to pay in exact change when you shop in person.
What are the Benefits of Debit, Credit and Digital Payments?
During the coin shortage, some companies noted the benefits of paying with debit and credit cards, as well as using digital wallets. In many cases, debit, credit and digital payments can be more convenient and less expensive. That said, the coin shortage has also shown the many benefits of having easy access to your cash when you need it.
However, as card payments continue to climb, cryptocurrencies become more ubiquitous, and more consumers become banked, we'll likely continue to see alternative payment methods increase in the years to come.
---
Note: Links to other websites or references to services or applications are provided as a convenience only. A link does not imply SouthEast Bank's sponsorship or approval of any other site, service or application. SouthEast Bank does not control the content of these sites, services or applications.