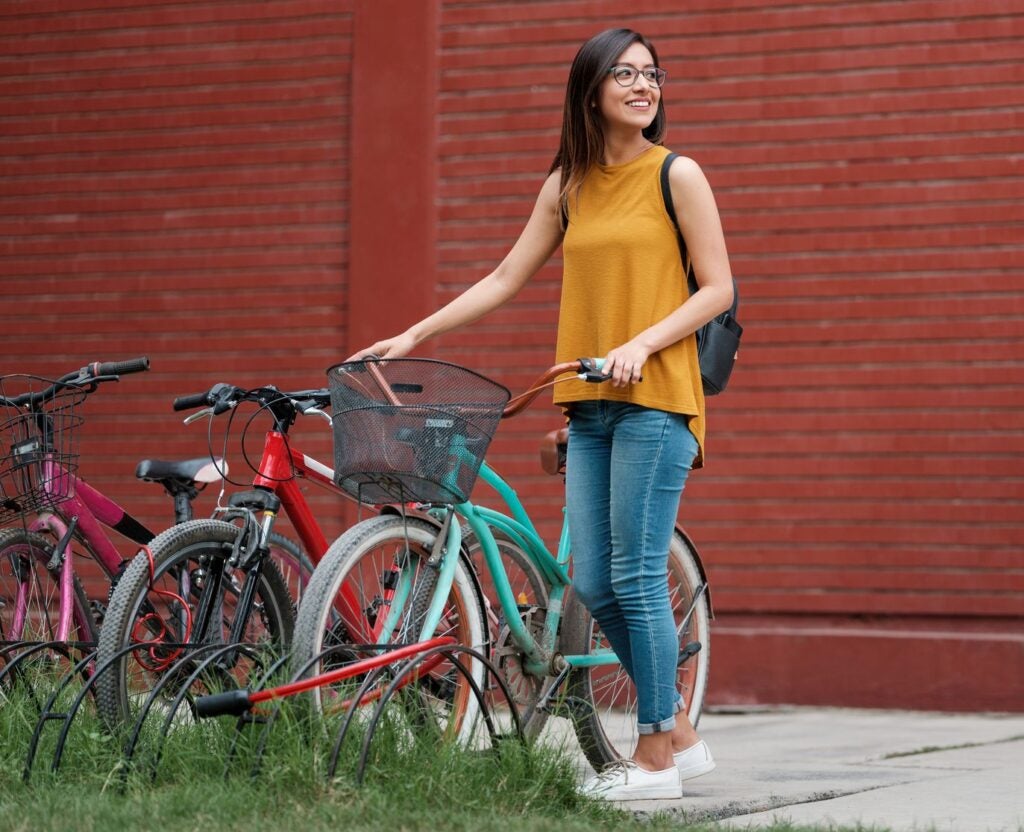 If you're a college student feeling the pressure of midterms, you may not have much time to work and make extra cash for yourself. Even so, tuition and rent are still due each month, and if you've taken out student loans, you likely know the importance of setting aside some money in savings.
Even if making money isn't an option right now, you can make several choices that enable you to save money and minimize your spending. Here are a few tips for saving money in college:
Walk, Bike or Take the Bus
You may have a car with you on campus, but gas is expensive, which means cutting back on driving could save you some cash. If you live near campus, walking or biking to class can be great ways to minimize your spending on transportation.
If you live a little too far to walk, find out if your school or apartment complex offers a bus or similar public transportation service. Often, these amenities are included as part of your tuition or rent, and they're designed to help you save money.
Consider the Clearance Aisle…
When shopping for new clothes, consider heading for the clearance section. Or, even better, try a consignment store or thrift shop. Especially if you enjoy having a fun, unique and sustainable wardrobe, shopping secondhand is a terrific option.
Couponing is another great way to save money on everyday items – best of all, many stores even offer digital savings options. Consider downloading mobile apps or picking up weekly ads for your favorite stores, then buying the things you need while they're on sale.
…Or Find Student Discounts!
Even if your favorite stores don't offer coupons, many local retailers, restaurants and entertainment venues offer student deals. Some streaming and subscription services, like Spotify and Amazon Prime, even offer discounts for students on a budget.
Skip the Drive-Thru
Another great way to save money is by cooking your meals at home. Spending money on fast food or at campus restaurants can add up quickly and put a dent in your wallet. In fact, according to Money Under 30, eating out is an average of 325% more expensive than eating at home.
As an added bonus, eating at home is often healthier than going out for meals. Plus, if you like to meal plan, you can cook once and enjoy meals for several days.
Make Coffee at Home
Using a coffee maker at home is a great deal cheaper than going to Starbucks for your daily dose of caffeine. While it's true that you won't save millions by making coffee at home, the savings may be greater than you realize.
NextAdvisor completed a study to determine the cost difference between home-brewed coffee and an average cup at Starbucks. In the best-case scenario, calculated using two coffees each day from a regular coffee pot versus Starbucks, home brewing resulted in nearly $2,000 in savings.
Bottom Line
Even if making money while you're in college is tricky, you can make several money moves to increase your savings rate. Set yourself up for financial success after college by making these smart savings decisions and practicing good budgeting habits.
---
Note: Links to other websites or references to services or applications are provided as a convenience only. A link does not imply SouthEast Bank's sponsorship or approval of any other site, service or application. SouthEast Bank does not control the content of these sites, services or applications.
Information contained in this blog is for educational and informational purposes only. Nothing contained in this blog should be construed as legal or tax advice. An attorney or tax advisor should be consulted for advice on specific issues.