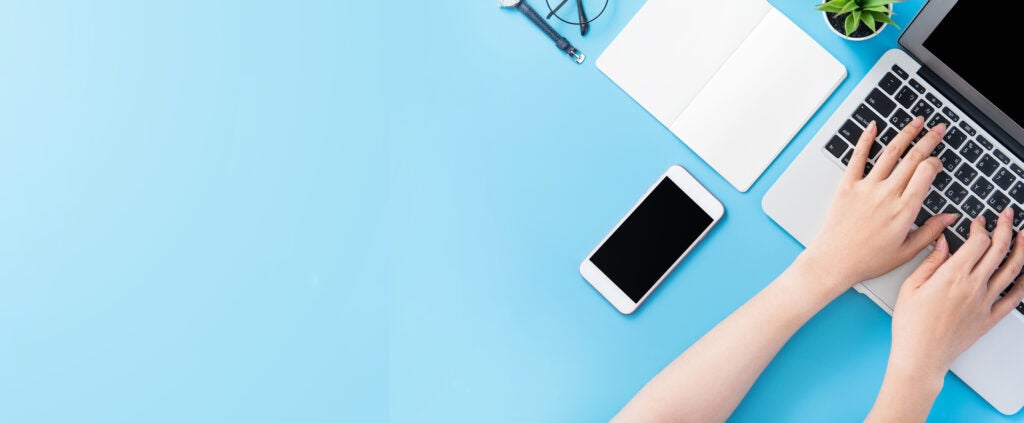 Graduation season is here once again, and as you step forth into uncertain times, there are many principles that still stand – like focusing on a successful financial future. SouthEast Bank salutes your efforts over the last four years. Whether you are on your way into college or on your way out, we want to help you on your road into the wider world of work and adulthood. With that in mind, here are some financial tips for recent graduates to help on your journey.
Budget
Nothing is more synonymous with the college experience than being perpetually cash-strapped. Books, food, housing, the list of possible expenses is nearly endless, and the worries about finances are likewise. It becomes easy to lose track of where your money is going.
Your worries can be alleviated by writing a monthly budget. Start by listing your expenses. How much can you afford to pay for something? Do you need to be paying for this specific item? Apps like Mint® make this easy, tracking all of your finances in one place. Once you are aware of your purchasing habits it becomes much easier to change them. Once they are changed, you will find yourself with extra money for the things that you really want and need.
Clean up your social media
As you approach your entrance into the workforce as a recent graduate, it would be well advised to cleanse some of your social media of any questionable content. In the digital age, it has become easier and easier to find people on the internet. A quick search can reveal an incredible amount of information about you, and companies will use this to their advantage. A 2018 Career Builder Survey found that 70% of employers checked up on potential employee's social media.
Cleaning up your social media means removing anything that could send the wrong signal to a potential employer. At the same time, you need to maintain an active online profile. Several resources say that employers are interested in seeing potential employees who interact with the community within their industry.
Build your credit
To get a loan for anything, whether it be a personal, business or home loan, you need a strong credit score. Even outside of applying for a loan, potential employers may take a look at your credit score as well. As a result, it is important to start building your credit, but at the same time, it's important to remember to use a credit card responsibly. It's all too easy to overspend and find yourself wallowing in credit card debt, unable to tunnel yourself out.
Use your credit card sparingly, only on things you can pay back quickly to keep fees down. Also, keep in mind that there are other things that can be detrimental to your credit score. Unpaid bills, be they utility or phone bills, can have a negative effect on your credit score. As such, it is important to keep up with bills to keep your credit score high.
Checking Accounts and the Debit Card
They say that the "best things in life are free", and that certainly applies to checking accounts. Our EDU Checking was designed for students aged 13-24 and has no monthly service fee associated with the account when enrolled in e-statements. Plus, for every qualifying SouthEast debit card transaction, you will receive a $.10 credit to your account.* What could be better? You can save as you spend.
Remember to Save
The importance of having savings is never understated. Financial experts recommend having a safety net of funds that would last several months, but safety net aside, there are still other reasons to save. As a recent graduate, the early years after your college and high school graduations are the perfect time to begin to build your savings as your responsibilities are the fewest they will likely ever be. Take advantage of this time and put some money away for a rainy day.
Invest
What to do with all your savings? Well, it may be time to invest. The longer your money is invested, the more it will be able to work for you. Time is on your side here. Money invested for 30 years will be worth much more than the same amount for 10.
All over the internet, there are guides detailing smart investment strategies to grow your money, and electronic brokers have made it easier than ever to invest quickly and knowledgeably. One such popular broker is Robinhood®, which allows its users to make trades commission-free and learn investment basics all using their sleek and simple app.
Have Fun
Going to college and leaving college can be stressful, and it is important to take them seriously. They are both large changes in your lifestyles that require genuine adjustments. But at the same time, it is important to enjoy yourself in this exciting time in your life. While we stress the importance of being smart with your money, there is also a time to enjoy it. Every now and then, it's fine to feed your morning latte habit or splurge on a new outfit or two. We'd just recommend you're following some of the tips we mentioned previously in this blog.
Congratulations on graduating and starting this next chapter of your life. Starting something new is always hard, especially in times of great uncertainty, but undoubtedly you can handle it. We are here to help you become a success as a recent graduate.
---
Note: Links to other websites or references to services or applications are provided as a convenience only. A link does not imply SouthEast Bank's sponsorship or approval of any other site, service or application. SouthEast Bank does not control the content of these sites, services or applications.
*Enrollment in monthly eStatements is required to earn the $.10 debit card rewards. Qualifying transactions include point of sale or online purchases or $1 or more using the SouthEast Bank debit card. ATM and cash-only transactions do not qualify for cash back rewards. The Rewards Period begins on the first calendar day after the last business day of the prior month and ends on the last business day of the current calendar month. Regardless of the Statement Cycle, Cash Back Rewards will be paid (credited to the account) on the 1st business day of each month. Customers over age 25 will be notified and moved into a Rewards Checking product. No monthly service fee will be assessed for account holders age 13 – 24 (e-statement required). There will be a paper statement fee of $3 assessed if not enrolled in eStatements; paper statement fee will be waived with a monthly average balance of $1,200. Overdraft/Returned item fees may apply. Please see the full Fee Schedule for any other fees that may be imposed in connection with this account.