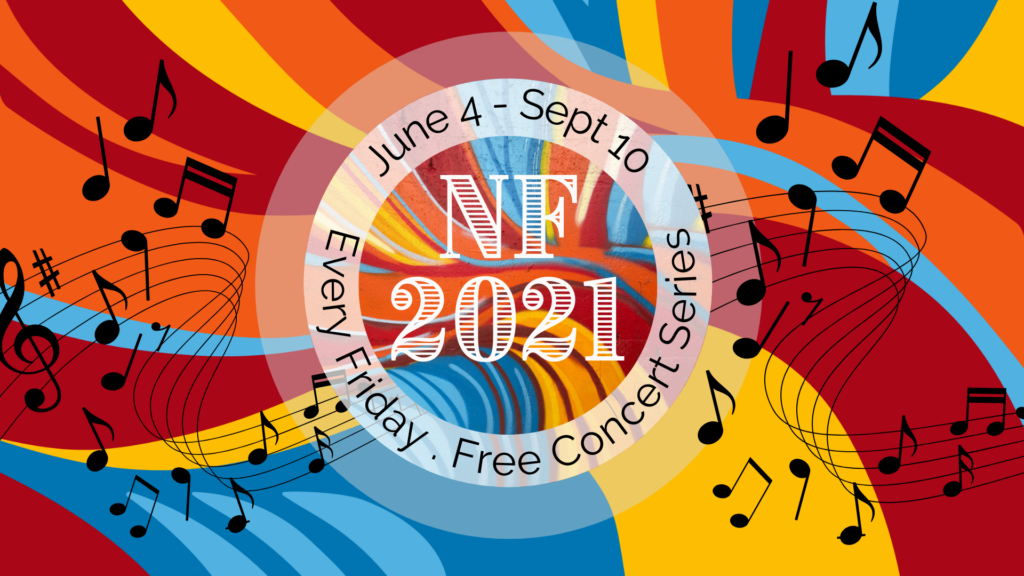 The free Nightfall Concert Series continues this week with a great lineup of artists, as well as the winner of the Road to Nightfall band contest, Fantastic Confabulation. Support local musicians and artists on Fridays throughout the month of June. Each week, the opening act will begin at 7 p.m., followed by the headliner at 8 p.m.
Week 5: June 2
Kimmie J Soul
Kimmie J Soul was raised in Chattanooga. She has shared the stage with several noteworthy artists during her music career, including Kirk Franklin, Mandisa, Melinda Doolittle, and TobyMac. Kimmie has always been passionate about music, and her interest in performing sparked when she was five years old, performing in a children's production of "Annie."
According to her website, Kimmie J Soul's "main objective in life is to inspire, heal and empower her listeners with positive, lyrical, feel-good classical soul music." You won't want to miss her powerful performance! For more of her music, visit her website.
The War and Treaty
Michael Trotter Jr and Tanya Blount are a married couple who sing a variety of genres, including gospel, soul, Americana, folk and blues.
The War and Treaty are based out of Michigan, but they enjoy traveling the country to perform. They also recently announced that they will be joining talented singer-songwriter Lauren Daigle on her upcoming world tour. We can't wait to experience their soulful music at Friday's concert! To learn more about them, visit their website.
Week 6: June 9
We Are Us
The 2020 Road to Nightfall winner, We Are Us, will open on June 9 with their electrifying rock fusion sound. The band comprises singer-songwriter Darren Johnson, electric guitarist Travis Avery, drummer Collin James, and bassist Kyle MacKillop. With their recent single, "No Going Back," now available on Spotify, you won't want to miss this year's performance. Experience their music on Facebook here.
Fantastic Confabulation
The band Fantastic Confabulation won the 2021 Road to Nightfall virtual competition, and you won't want to miss their fun, funky headlining act. This talented five-person band plays a variety of different instruments during their performance, and they're sure to have attendees on their feet dancing! You can check them out on Facebook for more information.
Week 7: June 16
Rachel McIntyre
Rachel McIntyre is a country-pop singer-songwriter who plays guitar, piano, and ukulele. She is based out of Chattanooga and looks forward to releasing a new song, Blue Hawaii, in mid-July. Rachel draws inspiration from Taylor Swift, Kacey Musgraves and Carole King, and her fresh, fun pop-country style is one that listeners are bound to enjoy. Visit her website here to learn more.
Lee Roy Parnell
Grammy-nominated performer Lee Roy Parnell runs the gamut of singing, songwriting and music. A talented guitarist, he blends sounds from blues, rock, gospel, country and more, although he is best known for his country and blues-style songs. Throughout his more than 30-year career as a professional musician, he's recorded nine studio albums, and many of his songs have been featured on the Billboard charts. Parnell's latest album, Midnight Believer, focuses on the ups and downs of life, with songs like "Too Far Gone" and "Sunny Days." You can learn more about him here.
If you're in the Chattanooga area, be sure to stop by to enjoy free, family-friendly performances at Nightfall 2021! Bring a lawn chair and your dancing shoes, and celebrate the start of the weekend with local music.