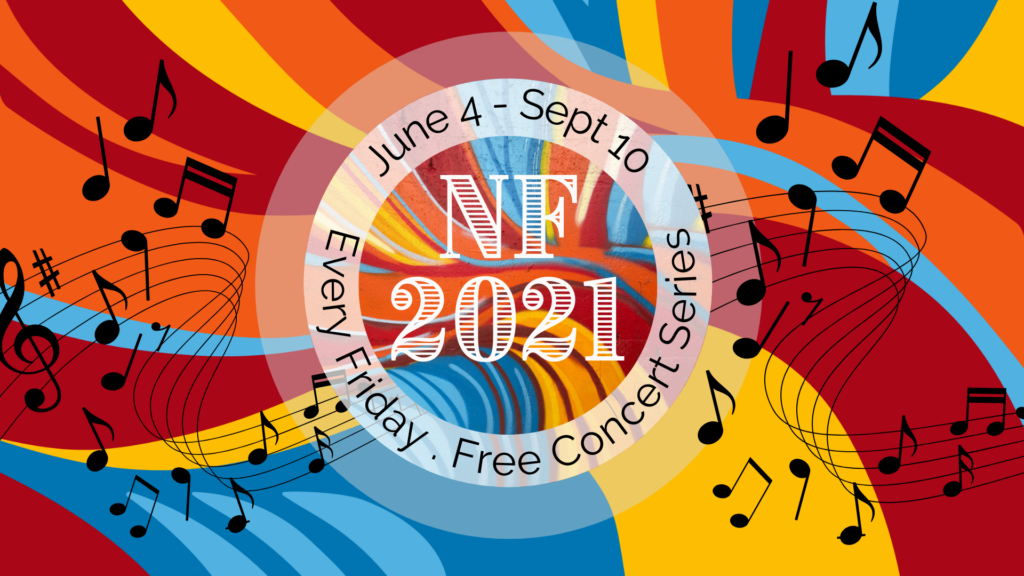 Nightfall 2021 is entering its third month, and we couldn't be more excited to celebrate with you! If you're in the Hamilton County area, you won't want to miss this free, family-friendly concert event.
The Nightfall team has an outstanding lineup prepared for the next few weeks, and you can view the full schedule on their website. In the meantime, here are the bands you can look forward to this week and next:
Week 10: August 6
NuBreed Band
NuBreed Band is based out of Chattanooga, and their music covers a variety of genres. Whether you're a fan of R&B, country, blues, jazz or a combination of all four, NuBreed Band will have something for you to enjoy.
You're sure to have a good time when NuBreed Band is playing. To learn more about them, visit their Facebook page here.
Kamani
Kamani is a four-member musical group comprised of powerful musicians. Led by drummer and vocalist Nikki Glaspie, the group puts their own spin on funk music, taking inspiration from artists like Prince, Beyonce and TOTO.
In an interview with JamBase, Glaspie shared what drives her and her bandmates to play such fun, unique music. "We play the funk a bit differently because we've played with the masters. We're taking that knowledge and keeping it alive," said Glaspie. You can read the full article here.
Week 11: August 13
The Other Brothers
Based out of Philadelphia, Tennessee, about an hour from Chattanooga, The Other Brothers Band draws inspiration from several musical genres. With this five-piece group of musicians, audience members are sure to have a good time. Whether The Other Brothers have the crowd on their feet with a funk-inspired song or they're playing the country sounds of their roots, this is a show you won't want to miss.
You can listen to The Other Brothers here on Spotify or can view their website here.
Hogslop String Band
Another group rooted in Tennessee, The Hogslop String Band blends sounds from country and psych for a high-energy, all-around entertaining performance. These performers aim to reenergize the southern American old-time string sound, influenced by artists like John Prine, Doug Kershaw and The Skillet Lickers.
Hogslop String Band prides themselves on unforgettable live performances, and this week's Nightfall concert is sure to be one for the books. For more of their music, you can listen on Spotify here or on YouTube here.
It's been a great summer filled with live, local music, and we can't wait for the next few weeks of Nightfall! Be sure to keep an eye on the SouthEast Bank blog for even more great music, coming soon.
---
Note: Links to other websites or references to services or applications are provided as a convenience only. A link does not imply SouthEast Bank's sponsorship or approval of any other site, service or application. SouthEast Bank does not control the content of these sites, services or applications.
Information contained in this blog is for educational and informational purposes only. Nothing contained in this blog should be construed as legal or tax advice. An attorney or tax advisor should be consulted for advice on specific issues.