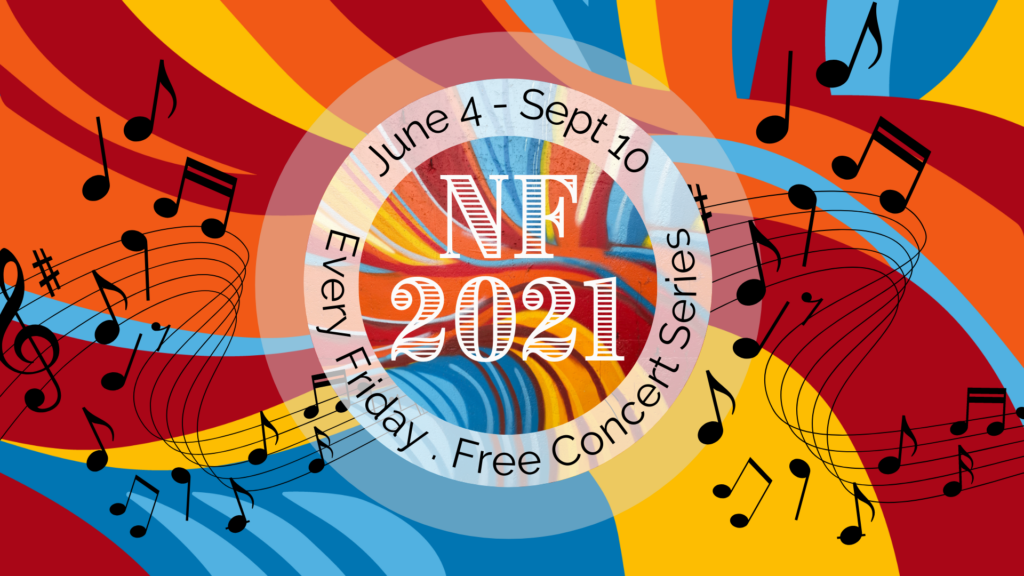 Chattanooga Nightfall is the place to be every Friday night this summer through September 10.
SouthEast Bank is proud to sponsor this free concert event, which features several talented performers. Don't miss your chance to support local artists and bands, all while enjoying a variety of musical styles.
Last week's lineup included three Road to Nightfall finalists, all of whom had competed in a virtual musical competition leading up to the concert. This year, Fantastic Confabulation took home the win.
During the month of June, even more fantastic artists, all local to the Chattanooga area, will perform. To hear their music, you can explore our Spotify playlist or visit the webpages linked in each band's profile.
Week 3: June 18
Rick Rushing
Rick Rushing is a multi-talented musician. He and his band are based out of Chattanooga and play a variety of genres, including blues, jazz, reggae and rock.
"We love the Blues," Rushing said in an interview with Chattanooga Pulse. "The Blues is where everything comes from, it is raw and revives the soul, true emotion and musical creativity."
Rick Rushing is featured on Spotify, and you can also check out his YouTube channel here.
Davey Smith
Davey Smith is a country music artist from Hixson, Tennessee. He also fronts the honkytonk band, The Pearl Snap Preachers, out of Chattanooga.
Not only is he bringing his talented band with him to Nightfall, but according to his Facebook announcement, he will also be backed by Redd Volkaert, the former lead guitarist for country music legend Merle Haggard.
To find out more about this talented group, visit their YouTube channel here.
Week 4: June 25
PrinceT
PrinceT is a talented R&B musician who boasts more than 10 years of experience in the music industry. His music features a Motown sound, inspired by the music he grew up listening to with his grandmothers. According to his website, this Chattanooga native loves working with fellow musicians, as well as mentoring up-and-coming talent. Explore his YouTube channel here.
Ogya
Nightfall is also excited to welcome back Ogya World Music Band, a high-energy band that specializes in reggae and jazz music. Their music features elements from West Africa, the Caribbean and the Americas, and their upbeat, fun performing style makes this a concert you won't want to miss. For more about Ogya, visit their Facebook page here.
SouthEast Bank is proud to support the local artists in our community during this fun summer event. Come and enjoy some great music and family-friendly fun at Chattanooga Nightfall!
---
Note: Links to other websites or references to services or applications are provided as a convenience only. A link does not imply SouthEast Bank's sponsorship or approval of any other site, service or application. SouthEast Bank does not control the content of these sites, services or applications.
Information contained in this blog is for educational and informational purposes only. Nothing contained in this blog should be construed as legal or tax advice. An attorney or tax advisor should be consulted for advice on specific issues.