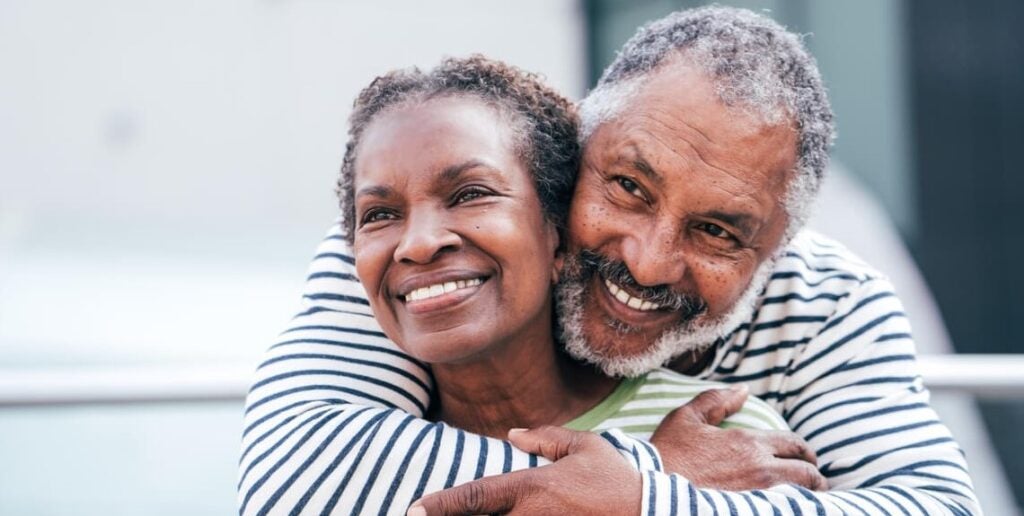 As we age, we tend to focus on the downfalls of getting older, like the wrinkles and the aching joints. But aging also has many benefits, like knowledge, experience, and financial perks. Some of these benefits might be more well known than others, but they're all worth checking out to see how much money you can save. After decades of working, you deserve to be a little spoiled in your golden years, so see our list of smart financial perks for seniors.
Tax Benefits
Senior homeowners in many states can qualify for credits, rebates, or exemptions on their property taxes. In Tennessee, the state-funded Property Tax Relief Program helps elderly, disabled, and veteran homeowners by reimbursing a portion or the full amount of your property tax. Seniors in Tennessee can also qualify for a tax "freeze." This means your property taxes will not increase each year (but they could decrease).
Also, if you typically take the Standard Deduction during tax season, you get the perk of a higher deduction once you turn 65. For most taxpayers, the standard deduction for a single filer is $12,200. Seniors get an additional $1,650 on top of that.
Makeup Contributions
When it comes to retirement savings, it might feel like it's "too late" after you turn 50. However, if you're still working, the government lets you contribute a bigger percentage of your paycheck to a 401k or IRA. In 2020, the limit for younger workers is $19,500, while workers over 50 can contribute up to $26,000 to a 401k. For an IRA or HSA (Healthcare Savings Account), people over 50 can contribute an extra $1,000 each year. These additional tax-free investments equal more potential earnings to you.
Senior Checking Accounts
You shouldn't have to pay to be able to use your own money, right? Unfortunately, over the last decade, we've seen a rise in bank fees for common services, like not logging into your account or withdrawing your funds frequently enough. Fortunately, many institutions offer financial perks for seniors, like free checking. SouthEast Bank's Thrive Checking1 offers the following benefits for Tennesseans over 60:
FREE Checks1

FREE Paper Statements with Images

FREE Certified Checks1
Additional .10% interest rate bump on CD specials1
Bounce Protection up to $3001

$25 Safe Deposit Box Credit

No Minimum Monthly Balance

$50 Minimum to Open
Senior Discounts
This bonus is the most well-known financial perk for seniors. Countless restaurants, lodging facilities, museums, movie theaters, and more give discounts to people above a certain age. Many businesses advertise their deals online or in-store. If a store hasn't advertised a discount, many will still give one upon request and with proof of age. You can even join organizations like AARP (American Association of Retired Persons) as young as 50 to gain access to hundreds of discounts around the country. Check out AARP member benefits to learn more.
National Park Pass
The National Park Service offers a lifetime America the Beautiful Senior Pass for U.S. citizens or permanent residents over 62 for just $80. You can also get an annual pass for $20. With this pass, anyone traveling in your car also enters the park for free. As the pass holder, you receive discounts on amenities within national parks like camping, swimming, boating, and guided tours. The cost to enter a national park can be as high as $35, so this financial perk for seniors shouldn't be missed for those who like to travel.
Social Security Checks
Another well known financial perk for seniors is qualifying for Social Security and Medicare. Retirees can start receiving benefits from the Social Security Administration as early as 62, but the longer you wait (up to age 70), the more money you get each month. The number of years you worked and how much money you made during that time also influences your benefit amount. If you are over 65 and own few assets (home, property, etc.), you might qualify for supplemental income from the Social Security Administration.
Free Health Insurance
After you turn 65, you no longer have to stress over finding and keeping a job with healthcare benefits. Medicare is our country's health insurance program for seniors and people with disabilities and chronic illnesses. Typically, you just need to be 65 years old, and either you or your spouse must have worked and paid Medicare taxes for at least 10 years. For additional qualifying details, visit the U.S. Department of Health and Human Services website.
Getting old isn't for the faint of heart. That's why it comes with many perks–from spoiling grandchildren and going on vacation whenever you want, to discounted movie tickets and free checking accounts. If you or a loved one are turning 60 soon, be sure to take advantage of some (or all!) of these benefits.
---
1The Thrive checking account is available to customers who are 60 years old and older. There is no monthly service charge with this account. The free checks are safety paper checks. The free certified checks are limited to 9 per month. An insufficient funds fee will be charged for items overdrawing the account, but bounce protection will pay any overdrafts up to $300. Thrive checking account holder can receive 10 basis point increase on newly opened CD Special rates (see associate for CD Special offers) if the Thrive checking account receives a monthly direct deposit as well as one monthly debit (check or debit card) from the account. See https://www.southeastbank.com/thrive-senior-checking for more details. SouthEast Bank – Member FDIC.
Note: Links to other websites are provided as a convenience only. A link does not imply SouthEast Bank's sponsorship or approval of any other site. SouthEast Bank does not control the content of these sites.