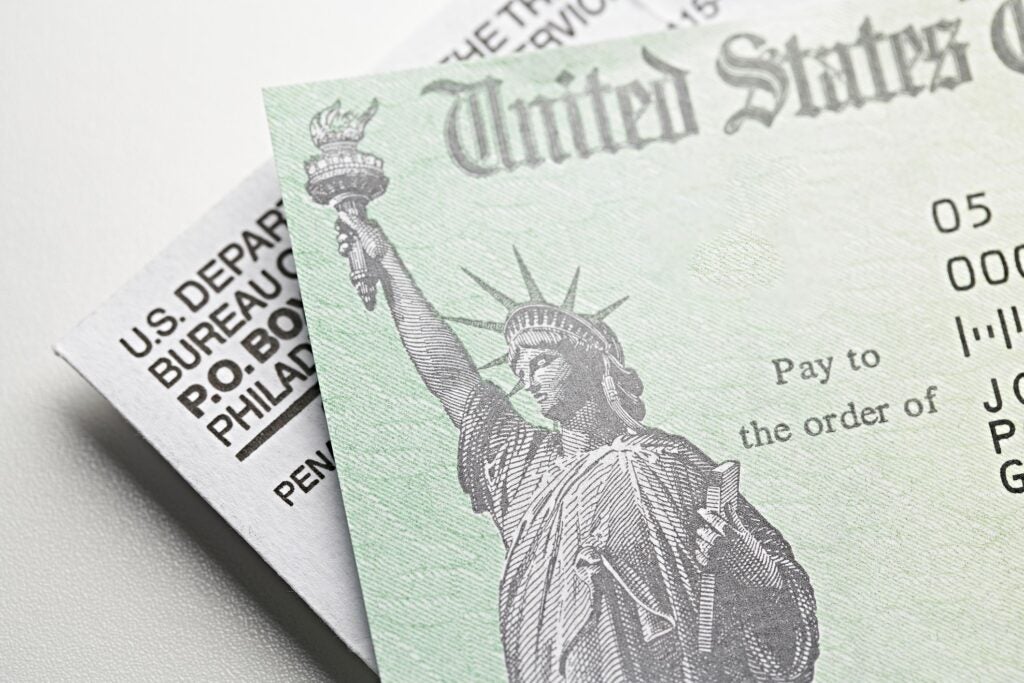 Information in this blog is for educational purposes only. Please contact your financial and tax professional directly to discuss your unique financial needs.
As Covid continues to cause financial strain for millions of Americans across the country, Congress is working to provide a lifeline in the form of another round of stimulus. Widely expected to be passed by the US Congress in the coming days, the additional funds could be finalized by March 14. Currently, Congress is asking for a base of $1,400 per eligible American, or $2,800 for married couples who file their taxes jointly and $1,400 for each additional family dependent. Keep in mind; the stimulus amount will likely be calculated based on a filer's most recent tax return and be phased out for high earners. As the details are ironed out, consider the steps below to prepare for another stimulus check.
1. File Your 2020 Taxes
There are two main reasons you may want to file your 2020 taxes as soon as possible.
Many Americans faced economic hardship, like a salary reduction, and it's not reflected on your 2019 return. If you had a baby in 2020, you also would likely qualify for more stimulus money. The IRS will use the most recent tax return they have on file to determine your stimulus payment.

If you're still waiting on the first or second-round stimulus money, as millions of Americans are, filing your 2020 taxes could qualify you for the Recovery Rebate Credit. This credit is part of your 2020 taxes and is designed for those who didn't receive the previous stimulus checks or didn't receive the full amount available to them. There are numerous reasons why someone wouldn't have received the previous stimulus amounts, including:

The IRS not having the correct address on file
The IRS having Incorrect direct deposit information
IRS error, etc.
If you're eligible for the Recovery Rebate Credit, it'll either be added to your tax refund or deducted from the amount you owe. You can find more information on the Recovery Rebate Credit by visiting the IRS website. The IRS began processing 2020 tax returns on February 12 and anticipates refunds sent via direct deposit to become available the first week of March. If there is another stimulus round, you're in the right spot for getting the money owed to you quickly.
2. Set Up Direct Deposit
Setting up direct deposit is a secure and straightforward way to receive your tax refund or stimulus money faster. If you combine e-filing your taxes with direct deposit, you should get your refund and Recovery Rebate Credit stimulus money within 21 days, according to the IRS. Keep in mind, the bank account the IRS has on file will be the one it sends your money to. If you switch banks and do not update your direct deposit information with the IRS, your payment will be delayed. If you don't have a bank account, you can review all of SouthEast Bank's retail checking accounts here.
3. Make Sure Your Address is Correct
If you've moved and the IRS does not have your current address on file, your third stimulus check could be delayed. If you're set up for direct deposit with the IRS, they'll likely send your money that way, but if you aren't, they'll send it to whatever physical address is on file. This issue is a more significant problem if you've moved out of state and have not notified the USPS of your forwarding address. Even more headache is in store if the IRS has the wrong address on file and incorrect direct deposit information. Additionally, the IRS sends out verification letters after your payment is sent, so even if you're set up on direct deposit, you'll need to have an updated address on file to receive the verification letter for another stimulus.
4. Make Sure You're Eligible
While eligibility details for the third stimulus are yet to be decided, once they are, you'll want to carefully review them and make sure you're eligible to receive money and that you're receiving the correct amount. There were eligibility changes from the first stimulus round to the second round, so it's expected that there will be eligibility changes for the third stimulus as well. You can follow details on another stimulus as they come available by visiting the IRS' Economic Impact Payment Information Center.
5. Consider Bank Accounts with Early Direct Deposit
This is a feature that is gaining in popularity with customers. Select checking accounts will make employer payroll and Social Security funds available to the customer sooner than the regular Friday pay date. This advance payment is possible by the bank making your funds withdrawable before the ACH is processed. SouthEast Bank offers Accelerate, a free feature available on Thrive, EDU, and Rewards Checking accounts that makes direct deposits, including stimulus deposits, available up to three days faster. This feature really comes in handy in getting your refunds or stimulus up to 3 days earlier.
With another stimulus round all but inevitable, it's essential to make sure you're as prepared as possible. Simple steps like filing your taxes early and making sure the IRS has your correct information can go far in getting access to your payment quicker, which will help you better navigate your financial future.
---
Note: Links to other websites or references to services or applications are provided as a convenience only. A link does not imply SouthEast Bank's sponsorship or approval of any other site, service or application. SouthEast Bank does not control the content of these sites, services or applications.
Information contained in this blog is for educational and informational purposes only. Nothing contained in this blog should be construed as legal or tax advice. An attorney or tax advisor should be consulted for advice on specific issues.