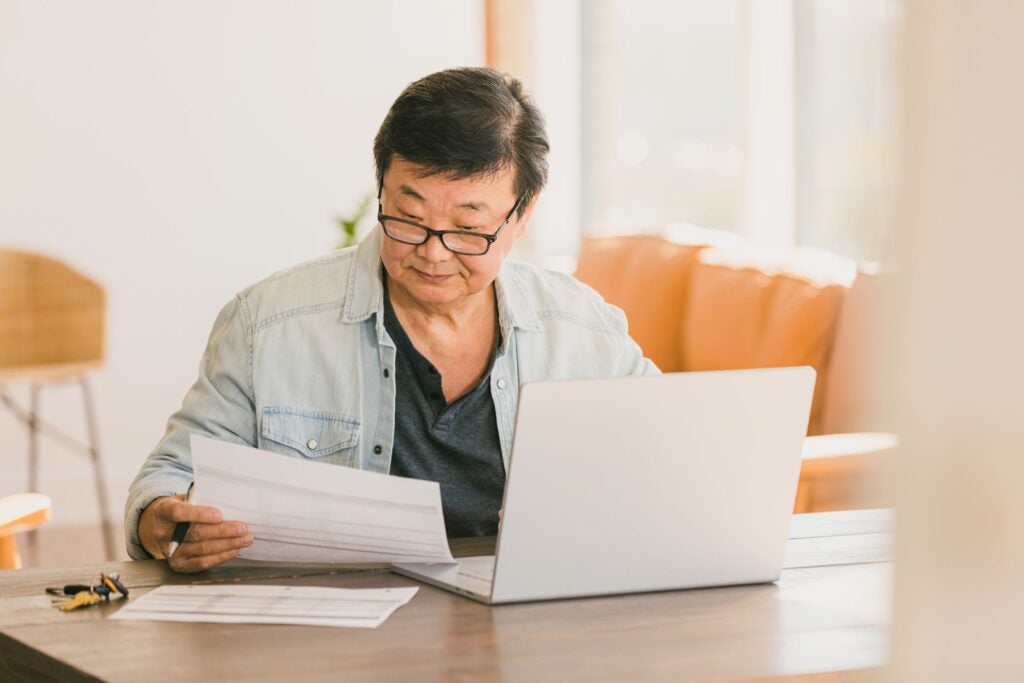 If you're looking for a safe way to invest your money, you may be asking, "Should I open a CD?" The answer depends on your financial situation and investing goals.
Before you can decide whether a CD is right for you, it's important to understand the basics of what certificates of deposits are and how they work. In today's blog, we'll discuss a few of these topics, including:
Read on to explore the pros and cons of CDs, and whether you should consider opening one.
What is a Certificate of Deposit (CD)?
Certificates of Deposit – or CDs for short – are savings products offered by many financial institutions. When you open a CD, you agree to invest a certain amount of money for a specified time period in return for a fixed interest rate.
As long as you don't withdraw the money before the waiting period is up, at the end of the term, you'll get your money back plus interest.
CDs earn a relatively low rate of return compared to many other types of investments, but there are also many pros of CDs – which we'll discuss later in the blog.
How Do CDs Work?
If you have some extra savings that you aren't planning to use for a while, a CD is a safe way to earn interest on those funds.
When you decide to open a CD, it's important to research the best banks for high interest rates and choose a CD with an investment term that meets your needs. According to CNBC, most CDs require the holder to wait between three months and five years before withdrawing their money.
Most CDs have a minimum to open, so you'll be required to invest at least that amount to get started. Once your CD is set up, all that's left to do is wait – then, at the end of the term, collect your earnings.
Here's an example: Let's say you open a 5-year CD with an interest rate of 1% and an initial deposit of $10,000. At the end of your waiting period, you'll receive your balance back with interest, for a total of $10,510.10. Your interest earnings will total $510.10.
Why Do Banks Offer CDs?
Certificates of deposit are important to financial institutions that offer loans, like banks and credit unions. When you open a CD, you essentially allow the bank to "borrow" that money for the duration of your waiting period.
During that time, your bank may use that money to fund other customers' loans, and that interest helps the bank continue to grow. In many cases, CDs are good for both the holder and the financial institution, because it helps both to achieve financial success.
So, how do CDs work? Your money helps your bank to grow, and in turn, they'll reward you by returning your investment – with interest!
Certificate of Deposit vs Savings Account
Another common question when it comes to CDs is, "What's the difference between a CD and a savings account?"
While high yield savings accounts and CDs are both secure ways to store your money while earning a return, they have one main difference – the waiting period. In most cases, if you have an emergency expense, you can withdraw funds from your savings account without a penalty. If you take funds out of your CD before the term is up, however, early withdrawal penalties may lessen your earnings.
What are the Benefits of a CD?
Before you open a CD, it's important to weigh the benefits and drawbacks to determine whether it's right for you. Here are a few pros and cons of CDs:
Pros of CDs
Simple and secure: CDs are easy to open and don't require a lot of maintenance. Plus, if you choose an institution that's FDIC-insured, you can enjoy an extra layer of protection.
Fixed returns: Unlike some stocks or bonds, CDs are a low-risk investment. Because they offer fixed returns, you know exactly how much interest to expect, right from the start.
Wide variety of options: Many financial institutions offer CDs with a variety of rates and terms. Research the best banks for high interest rates to find competitive offerings.
CD Laddering: You can open CDs with varying terms, for example, 6-month, 2-year and 5-year CDs, then enjoy staggered returns. If you choose, you can roll your earnings into new CDs for even greater returns.
Avoid monthly fees: Unlike many savings and money market accounts, most CDs don't charge monthly fees to maintain.
Cons of CDs
Waiting period: While you can choose your CD term, you will have to wait for the duration of the term before withdrawing your funds if you want the full return.
Comparatively low returns: Earning a fixed rate of interest is a major benefit of CDs, but it also means your return won't rise with the market like some stocks and bonds. On the other hand, your return will remain consistent, even if the market drops.
Potential inflation losses: If you choose a CD with a longer fixed term, annual inflation rates may make your return less valuable over time.
When to Open a CD
Here are a few situations in which a CD may be a good fit for you:
Average CD interest rates are high
You've already saved an emergency fund that covers three to six months of expenses
You have savings for a specific purpose – like a car or house – that you won't need for a while
You have excess savings funds you won't need for a while
After rate-shopping, you believe a CD will offer better returns than a savings account
How to Find the Best Banks for High-Interest Rates
One of the most important steps in opening a CD is finding one with a rate and terms that fit your savings goals.
When it comes to choosing the best possible option, start by choosing a waiting period that's reasonable based on your budget. After that, research financial institutions to determine which one offers the most competitive rates.
SouthEast Bank offers several CD promotions to help you maximize your money. Visit our webpage or speak with your local banker to learn more.
---
Note: Links to other websites or references to services or applications are provided as a convenience only. A link does not imply SouthEast Bank's sponsorship or approval of any other site, service or application. SouthEast Bank does not control the content of these sites, services or applications.
Information contained in this blog is for educational and informational purposes only. Nothing contained in this blog should be construed as legal or tax advice. An attorney or tax advisor should be consulted for advice on specific issues.