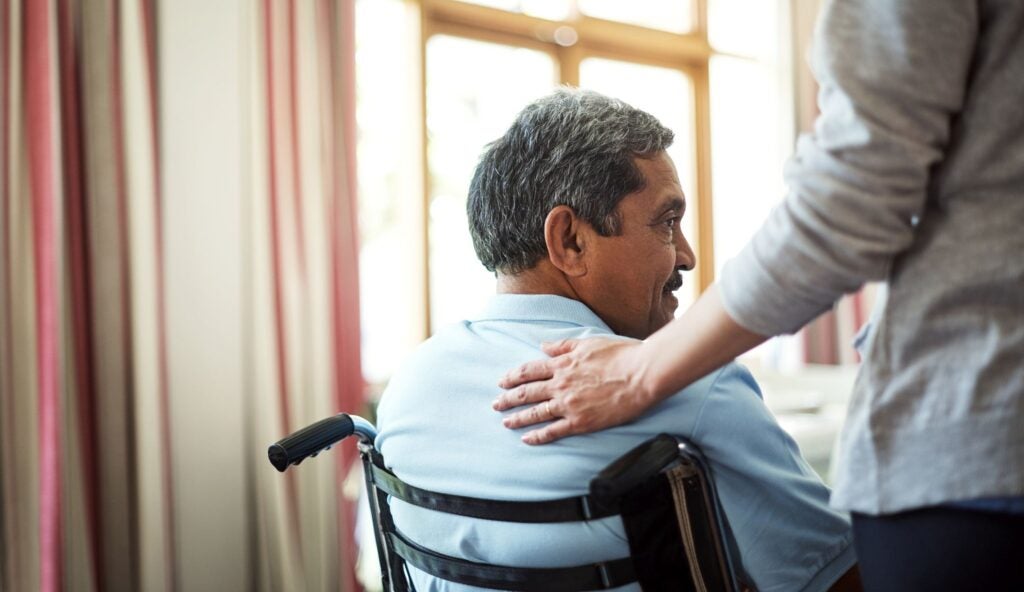 Finding Purpose
Ray Bales grew up with a father in sales and a mother who practiced social work. After graduating from the University of Tennessee with a degree in sports medicine, he began working in outpatient physical therapy and later started his own personal training business in Georgia.
Bales quickly discovered that, while he enjoyed physical therapy, his true passion was for community leadership and entrepreneurship. He began moving away from physical therapy and into the practice of supporting new business owners. One of the businesses he was approached with was called Seniors Helping Seniors, of which Bales is now the Knoxville chapter owner and president.
Seniors Helping Seniors is a worldwide franchise existing in three different countries. They aim to provide caregiver support for elders through companionship, carpooling, cooking, cleaning, paying the bills, and other miscellaneous tasks.
It All Falls Into Place
Before Bales purchased the company, the franchise was owned by a local couple. The husband had purchased the business for his wife after she retired from her 40-year career in nursing.
The couple grew the business to be more successful than they ever imagined and were ready for retirement, so they reached out to Bales for help finding a caring new business owner. Bales coached the couple on selling Seniors Helping Seniors until one night he had a dream about purchasing the business himself. At first, Bales pushed the idea out of his mind, as it seemed outside the realm of possibility for him at the time.
A few weeks later, when he met with the couple, they told him they thought he should be the one to buy Seniors Helping Seniors. After that, Bales said, he felt called to buy the business.
"It was a God thing, really," Bales said.
It Takes a Village
After successfully purchasing Seniors Helping Seniors, Bales was ready to grow the company and needed to secure additional funding. He shared that SouthEast Bank has been helpful in supporting the business.
"They were able to help me get a business loan after I had paid off the purchasing loan," he explained.
With support from friends, family, and organizations like SouthEast Bank, Bales has provided opportunities to both caregivers and seniors alike.
"All of these caregivers, employees, and seniors are like family," Bales said. "I am constantly helping them navigate life. I'm not just their boss."
A Day in the Life
Bales' responsibilities as president and owner of Seniors Helping Seniors change daily. Some days he takes calls from new clients, other days he works with caregivers, and many days he manages the company's financial and logistical details. Ultimately, he says, his goal is to ensure his business continues to provide value to the community.
"People call with all sorts of issues. Sometimes they need services we don't provide, and when that happens, I can at least get them to the help they really need."
As if Bales didn't have enough to do, he is also the president of Young Professionals Against Alzheimer's. Currently, he is coordinating a Glow Run, which will raise funds for Alzheimer's Tennessee.
Bales is also creating a conference to educate and support the grandchildren of grandparents with Alzheimer's. Bales said that these children are often neglected and struggle to move forward with their lives, as their parents are focused on their grandparents' needs. The conference will aim to teach younger folks the tools to succeed.
"We are going to start doing a conference to educate and help younger family members to find their role in the family dynamics as they change when someone in the family is diagnosed with Alzheimer's," Biles said.
Becoming a Caregiver
Bales and his team don't take the responsibility of caring for seniors lightly. All employees at Seniors Helping Seniors are educated in the ins and outs of caregiving, pass a thorough background check, interview, drug test, and supply quality references prior to being hired.
Although no certification is required by the state of Tennessee, Bales sets high standards for his caregivers and pays for his employees to go through Care Academy, a resource that educates them about the position.
"The safety of the seniors is a top priority," Biles said.
Once caregivers are approved for employment, Bales personally matches and introduces them to seniors, so everyone feels more secure. Employees fulfill needs from playing games with the seniors to taking them to medical appointments.
Bales says it's important to note that not all of his caregivers have medical backgrounds. In fact, for some of them, Seniors Helping Seniors is a first-time caregiving experience. Their success is based on quality training and passion for their work.
"You don't have to have a nursing background to feel comfortable being a caregiver," Biles said.
Leadership at its Finest
Bales role as a leader in the company has brought light to the lives of many caregivers and seniors. The organization is important to Knoxville's senior community, and Bales's attention to detail and high standards do not go unnoticed.
Seniors Helping Seniors is always in need of caregivers. If you feel you would be a good caregiver or know a senior seeking a service like this, you can learn more at https://seniorcarenorthknoxville.com/.
---
Note: Links to other websites or references to services or applications are provided as a convenience only. A link does not imply SouthEast Bank's sponsorship or approval of any other site, service or application. SouthEast Bank does not control the content of these sites, services or applications.
Information contained in this blog is for educational and informational purposes only. Nothing contained in this blog should be construed as legal or tax advice. An attorney or tax advisor should be consulted for advice on specific issues.