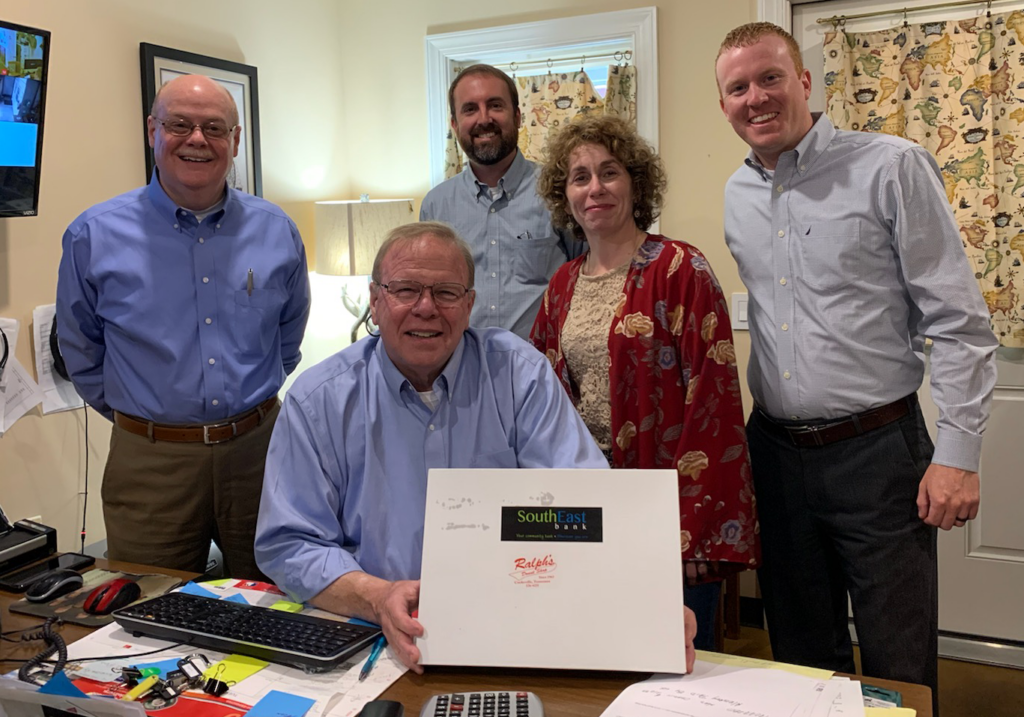 Roger Fisk is living his childhood dream.
Since he was five years old, Roger says he's loved getting his hands dirty in the garden. He developed a passion for plants as a child, spending time working with his uncle in his grandmother's yard. The now 62-year-old says he has spent a lifetime loving making plants grow.
A Passion Becomes a Profession
Today, Roger is the owner of Grower's Solution, one of the largest greenhouse fabrication companies in the country. He and his knowledgeable team have more than 50 years of nursery experience between them, enabling them to offer unmatched service to their customers. Roger says he's thrilled to be doing what he loves for a living.
"I never thought I'd be living the dream doing what I'm doing," Roger says. "I thought it'd always be a hobby."
What began as a company selling pots and greenhouse cloth on eBay as a side job, Roger's business now sells a wide range of greenhouse materials, including pots, cloths, irrigation parts, and furnaces. So whatever you need for your greenhouse, Roger and his team can provide it for you.
A Financial Team to Grow With
Roger says he vividly remembers approaching representatives with SouthEast Bank (then Community Bank) in 2005 with a vision of turning his passion for gardening into a thriving business.
"We started with very, very little money, and we've become one of the largest greenhouse manufacturers in the United States," says Roger. "SouthEast Bank has always treated us fairly and been there to help. They're good people."
A Bright Future for Grower's Solution
While his business continues to grow, SouthEast Bank empowers Roger and his team with critical financing to continue expanding his operations capabilities. Recently, SouthEast Bank provided needed financing for a growth expansion project that has allowed Roger's team to continue manufacturing from an all-new second facility.
"SouthEast has always been able to help us with financing," Roger says. "When we've bought a property, they've always been there to help."
Roger also stressed how SouthEast Bank has consistently treated him with care during all of his business's growth stages.
"I didn't have to have money to be treated nicely," Roger says. "I've known these people for a long time, and they've treated me the same since the very beginning."
A Partnership Rooted in Success
Five years ago, Roger started another business creating customized metal home decor as a side project to increase sales during the off-season. Today, that business has grown as well and now has five employees. And just like with Grower's Solution, Roger has relied on SouthEast Bank to provide the financial services he needs.
While his businesses continue to evolve and his two sons prepare to take over after Roger decides to retire, Roger has laid the foundation for continued success. SouthEast Bank values its relationship with the Grower's Solution team and continues to cheer on their achievements.
"SouthEast Bank has all our business, and I don't see a reason to change," Roger says.
---
Note: Links to other websites or references to services or applications are provided as a convenience only. A link does not imply SouthEast Bank's sponsorship or approval of any other site, service or application. SouthEast Bank does not control the content of these sites, services or applications.
Information contained in this blog is for educational and informational purposes only. Nothing contained in this blog should be construed as legal or tax advice. An attorney or tax advisor should be consulted for advice on specific issues.