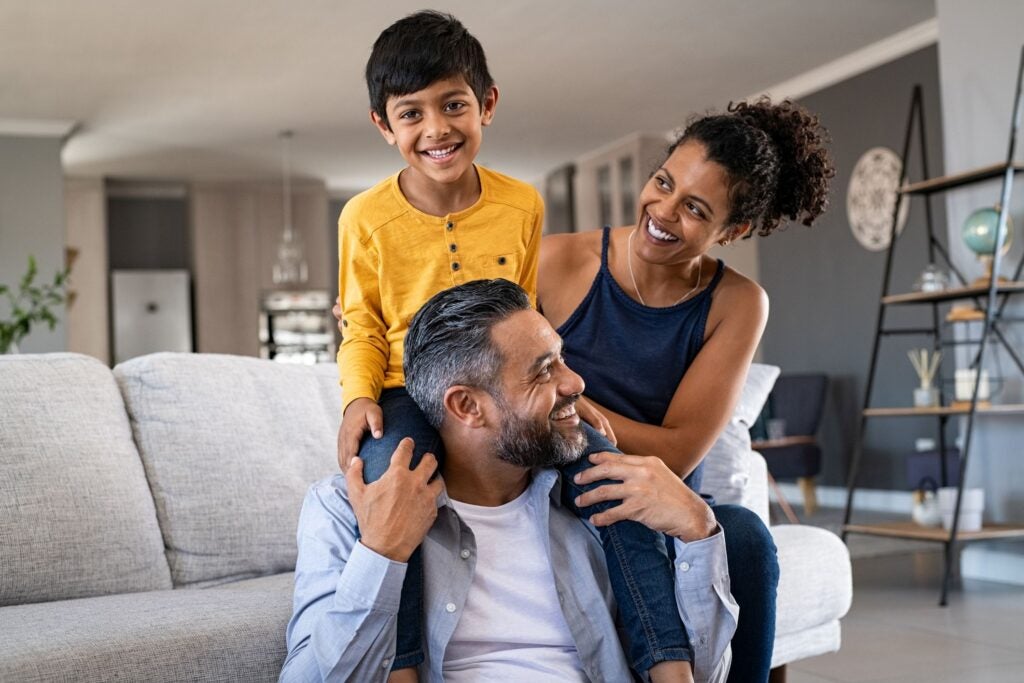 As the pandemic and its effects on the economy have tightened budgets, many folks across East Tennessee and the nation have spent more time searching for ways to save money. One popular way has been mortgage loan refinancing.
Mortgage interest rates have hit record lows during the pandemic, and averages have remained under 3% for several months.
If you're thinking about refinancing your mortgage loan to take advantage of lower interest rates and the savings they provide, take some time first to consider if it's right for you.
The Pros and Cons of Refinancing Your Home
There are a few reasons to consider refinancing your home. In most cases, it's to get a lower interest rate. But you may also consider it for other reasons, too. Regardless of why you want to refinance, here are some details to keep in mind.
Pros
Even a slight decrease in your interest rate could save you thousands or even tens of thousands of dollars if you stay in the home long enough.
A cash-out refinance can give you access to a lump sum of cash to use however you want.
If you're switching from an adjustable-rate mortgage (ARM) to a fixed-rate mortgage, it can provide you with more certainty about what your monthly payments will be.
You can gain more control over your monthly payments by changing your repayment term.
If your loan balance is less than 80% of the value of your home on a conventional loan, you can drop private mortgage insurance, which can save you hundreds each year.
Cons
You'll likely have to pay closing costs, which can be between 2% and 5% of the loan amount.
If you don't stay in the home long enough, the savings may not be worth it.
If you reset to 30 years, it can cost you more in interest.
Reducing your equity in the home can increase your monthly payment, even with a lower interest rate.
When You Should Consider Refinancing Your Home
With both the benefits and drawbacks in mind, it's important to understand when refinancing is the right financial move for you.
The Savings Outweigh the Costs
No matter why you're refinancing, it's important to compare the savings to the costs. If your new loan saves you $100 per month through a lower interest rate and the closing costs were $5,000, it'll take 50 months for you to break even. If you're planning on staying in the home longer than that, it's a good idea.
If you're not planning on staying in the home long, though, it may cost too much to be worth it.
You Want to Shorten Your Term
You may also consider refinancing if your financial situation has improved since you first bought the home and you can afford a higher monthly payment. Cutting your repayment term from 30 years to 15 years can save you a lot of money and make you debt-free sooner.
Before you do this, though, it's important to run the numbers to make sure you can afford the higher monthly payments. Otherwise, you could end up missing a payment, which will affect your credit.
You Want a Fixed Interest Rate
ARMs are incredibly appealing to homebuyers because they start off lower than fixed interest rates. Depending on the loan, you may get that lower rate for three, five, seven, or even 10 years.
Once that fixed period ends, though, your rate will fluctuate based on market conditions. If you're coming up on the end of the fixed period of an ARM, you may want to refinance to a fixed-rate mortgage to get more certainty in the future.
You Need Some Cash
There may be situations where you need to tap your home's equity in the form of cash. For example, in a divorce, one party may get a cash-out refinance to buy the other out of their ownership stake.
Alternatively, you may want to use the money to pay off debt, start a business or achieve some other financial goal. Mortgage rates are much lower than interest rates on a credit card or personal loan, making a cash-out refinance a worthy choice.
That said, keep in mind that you can lose your home if you can't afford the higher monthly payment. Also, you'll still want to run the numbers to make sure the closing costs are worth it.
The Bottom Line
Refinancing your home loan can be an important step in achieving one of your financial goals. Whether you're hoping to gain some savings, lower your monthly payment, pay off your balance sooner, get a different interest rate, or get access to some cash, it's important to shop around and compare rates and other features.
SouthEast Mortgage Services is proud to offer mortgage refinancing, along with construction loans, home equity lines of credit and traditional home loans. Since decisions are made locally, right here in East Tennessee, you can expect personal attention with faster closings and fewer delays. Speak with one SouthEast Bank's mortgage consultants for help with all of your home financing needs.
---
Note: Links to other websites or references to services or applications are provided as a convenience only. A link does not imply SouthEast Bank's sponsorship or approval of any other site, service or application. SouthEast Bank does not control the content of these sites, services or applications.
Information contained in this blog is for educational and informational purposes only. Nothing contained in this blog should be construed as legal or tax advice. An attorney or tax advisor should be consulted for advice on specific issues.
SouthEast Bank NMLS #537499