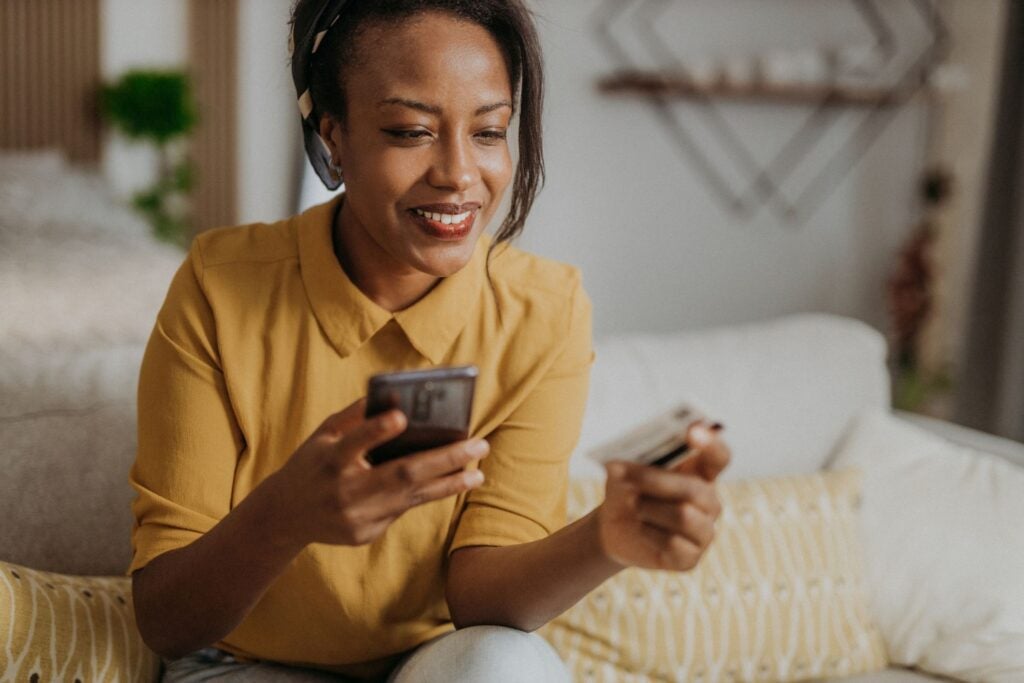 Whether you're applying for a loan, credit card, homeowner's insurance or even a lease, one or more of your credit reports are often front and center in determining your eligibility.
As a result, it's essential to regularly review your credit reports for accuracy and issues that you can resolve to improve your credit score. Here's what you need to know how to get and read your credit reports.
What Is a Credit Report?
A credit report is a record of how you've managed and paid your debts over the last several years. Your creditors report the information, which is then held by consumer reporting agencies Experian, Equifax and TransUnion.
Your credit report includes information about you and each of your credit accounts, both open and closed, and is used to develop your credit scores.
In addition to your credit scores, lenders often view your credit reports to get an idea of how you've handled debt in the past to determine whether you're likely to pay future debts on time.
Additionally, landlords and employers may view your credit reports to determine whether to rent an apartment or home to you or hire you as an employee. And insurance companies may use your credit reports to develop a credit-based insurance score, which can influence your insurance rates.
How to Get a Credit Report
There are several ways to access your credit reports. Often, you can even get a free credit report.
The easiest way is through AnnualCreditReport.com. Traditionally, you can access each of your three credit reports once every 12 months for free. Through April 2022, however, you can get free credit report access weekly.
You can also access your credit reports directly from the consumer reporting agencies, also known as credit bureaus. Experian offers free credit report access, along with a free FICO score, but TransUnion and Equifax both charge a fee.
Finally, you can often get a summarized form of your credit report with free credit monitoring services like Credit Karma and Credit Sesame. You won't see your actual report, but you'll get all of the relevant information you need to make decisions about improving your credit.
How to Read Your Credit Report
Once you have your credit report in hand, you'll see four sections: personal information, accounts, inquiries and public information. Here's how each breaks down.
Personal Information
Your credit reports are uniquely yours. Even if you're married, your spouse's credit information won't be mixed with yours. Here's what you'll find in this section of your reports:
Your full name, along with any variations that may have arisen when you've applied for credit or that you've used on your existing credit accounts. Aliases may include your name with or without a middle name or middle initial, a nickname, an old surname from before you got married or divorced, among others.
Your current address, as well as previous addresses you've listed on credit applications.
The names of your current and past employers, as you've listed them on credit applications.
The names of other people with whom you've applied for credit jointly.
Accounts
In this section, you'll be able to see all of your current accounts, as well as closed accounts — negative information like missed payments will remain on your credit reports for seven years, and positive account history may remain on your reports for up to 10 years.
With each account, you'll be able to see your current balance, recent payments (whether they're on time or past due), collection accounts, foreclosures, repossessions and more.
Inquiries
This section tracks when companies request access to your credit reports. Your inquiry section will be broken down into two groups: hard inquiries and soft inquiries:
Hard inquiries: These inquiries occur when you give a company permission to view your credit report, typically when you apply for a loan or credit card. These remain on your credit report for 24 months and can impact your FICO score for 12 months.
Soft inquiries: These occur when a company views your credit report for prequalification or preapproval. It can also happen if an existing creditor reviews your credit report to verify whether your credit habits have changed, as well as when insurance companies review your credit reports or you check your own credit report. These inquiries don't affect your credit score.
Keep in mind that when creditors run a hard inquiry when you apply for a loan or credit card, many don't review all three reports, so one report may have fewer inquiries than the others.
Public Records
This section is where you'll find bankruptcy records, if applicable. You'll be able to see the details of when you filed, whether it's open or closed and other information. Depending on the type of bankruptcy you filed, it'll remain on your credit reports for seven or 10 years.
If you have never filed bankruptcy, your report may not include this section.
What to Look for in Your Credit Reports
Reviewing your credit reports regularly is vital for improving your credit and protecting yourself from identity theft.
If you're thinking about applying for a loan or credit card, review your credit score and credit reports to get an idea of where you stand. If your score is lower than it should be, your credit reports will provide you with the information you need to decide your next steps. For example, you may need to pay down a credit card balance or get caught up on a past-due payment.
While you read your credit report, it's also crucial that you check for inaccuracies. Sometimes lenders make mistakes when they report information to the credit bureaus, which could damage your credit score.
Additionally, if someone has used your information to open fraudulent credit accounts, you'll be able to see that information on your credit reports.
You can file disputes with the credit reporting agencies to have the information corrected or removed in both instances.
As you get into the habit of reviewing your credit reports often, you'll be in a better position to build and maintain good credit and keep your information safe from fraudsters.
---
Note: Links to other websites or references to services or applications are provided as a convenience only. A link does not imply SouthEast Bank's sponsorship or approval of any other site, service or application. SouthEast Bank does not control the content of these sites, services or applications.
Information contained in this blog is for educational and informational purposes only. Nothing contained in this blog should be construed as legal or tax advice. An attorney or tax advisor should be consulted for advice on specific issues.