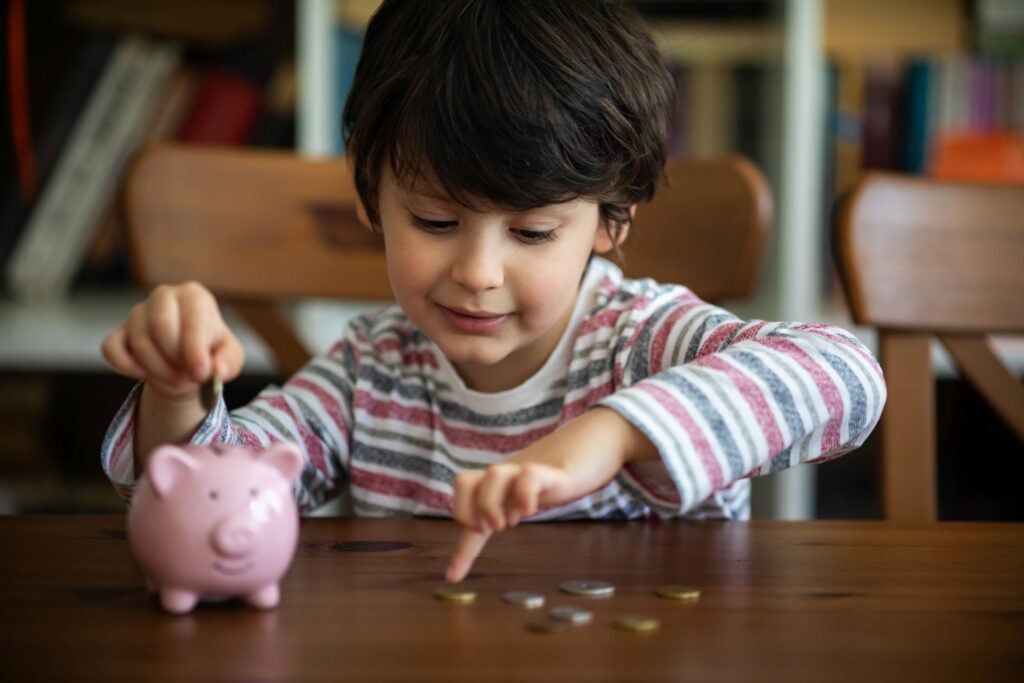 Financial education is crucial for long-term financial health and success. And while financial literacy courses in high school have lacked in the past, they're becoming more of a standard.
According to the Council for Economic Education, 21 states require high school students to take a personal finance class — while that doesn't sound like a lot, it's an increase of four states since 2018. Also, while not required, 24 states include personal finance courses in their curriculums.
The data also shows that high school students who engage in personal finance education are better prepared for college and beyond.
How Financial Literacy Helps Students Avoid High-Interest Debt and Receive More Aid
In a 2018 study by researchers at the Montana State University, they found that high school students who took financial education courses were more likely to apply for federal financial aid and receive subsidized student loans and grants.
The study also found that teaching financial literacy in high school decreases the likelihood that the students will carry a credit card balance in college. And for students from low-income families, they're less likely to need to find a job during school, increasing their chances of graduating.
Setting teenagers up for success like this can also have significant long-term benefits. For example, learning how to create and maintain a budget can make it easier to save more, pay off debt and work toward other financial goals.
But according to a study by personal financial management website Mint, 65% of Americans don't know how much they spent last month. Not knowing where your money is going can make it easier to overspend, especially if you have credit cards. It can also hinder your ability to work toward your financial goals.
Finally, when it comes to retirement savings, the Federal Reserve found that people who answered more financial literacy questions correctly are more likely to have a self-directed retirement savings account and to be mostly or very comfortable with investing.
The more people make retirement savings a priority, the better their chances of retiring with enough money to live comfortably. Also, being able to invest with confidence can help you better manage the risks that come with investing.
Resources Students Can Use to Learn About Personal Finance
Whether or not your high school student is required to take a financial education course, there are some excellent resources to help them establish a solid knowledge base of various financial products and services, as well as how to manage their money effectively:
SouthEast Bank Banker Jr. app: This free mobile app is designed for kids ages 2-12 and helps them learn money management concepts and skills, including how to set savings goals and how to keep track of their accounts. It also includes games to make the learning process fun and engaging. The app is available for iOS, Android and Amazon Kindles.
Kid-focused bank accounts: Many banks offer accounts made for kids. They include features that give children an introduction to banking and can help them learn how to set and achieve their financial goals, even if their only income is gift money on birthdays and holidays.
Books: There are several children's books that can help kids learn the basics of money management. Some of the more popular ones include "If You Made a Million," "The Everything Kids' Money Book," "One Cent, Two Cent, Old Cent, New Cent" and "Money Ninja."
Additionally, financial institutions and other community organizations in your area may offer financial education programs for children of all ages.
For example, SouthEast Bank gives back to the community through two financial education programs, SouthEast Bank Scholars and the SouthEast Bank Financial Scholars Program.
Through SouthEast Scholars, the bank provides scholarships to 9 universities in SouthEast Tennessee. The funds benefit the schools' areas of greatest need. The program was founded in 2006, and since its inception, SouthEast Bank has given more than $20.6 million to support local schools.
With SouthEast Financial Scholars, which works in partnership with EverFi, SouthEast Bank funds a program that teaches financial literacy to children in grades K-12.
During the 2020-2021 school year, more than 3,440 students took the course and completed 9,000 hours of learning. Since the program began, more than 30,000 students have benefitted from these courses.
Other organizations that offer financial literacy programs for free include:
The Bottom Line
Teaching our children financial literacy has proven to set them up for financial success in college and beyond.
If you live in a state where financial literacy courses are available but not mandated, encourage your children to take them. And if you live in a state where financial literacy classes aren't offered at all, take advantage of the many resources that are available to help your children learn valuable money management skills.
As your children continue to use financial literacy resources, they'll be better prepared for college and even get more financial aid. They'll also have a better chance of avoiding high-interest debt.
Review these and other financial resources to find the best approach for you and your family.
---
Note: Links to other websites or references to services or applications are provided as a convenience only. A link does not imply SouthEast Bank's sponsorship or approval of any other site, service or application. SouthEast Bank does not control the content of these sites, services or applications.
Information contained in this blog is for educational and informational purposes only. Nothing contained in this blog should be construed as legal or tax advice. An attorney or tax advisor should be consulted for advice on specific issues.