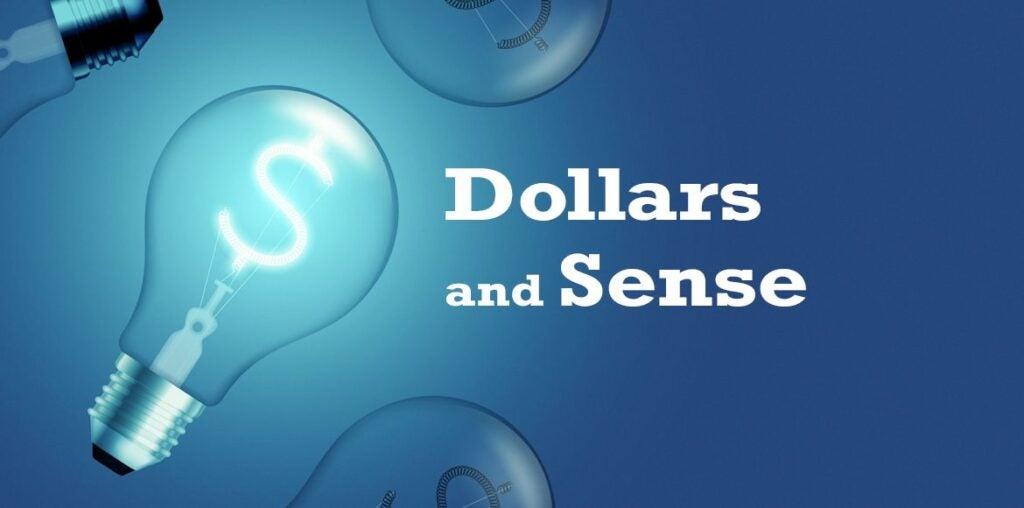 ValuePenguin reports that, on average, Americans have $41,700 in their bank accounts. The median balance, however, is $5,300.
Of course, those numbers can vary wildly based on income level, age, education and demographics. But regardless of how much money you have stashed in your bank accounts, it's important to make the most of it — whether that means storing it in checking, savings, a certificate of deposit (CD) or elsewhere.
If you're not sure about where to put your money right now, here are some things to consider.
The Different Types of Bank Accounts and Their Purposes
Banks and credit unions offer a variety of accounts, each with a different purpose. Here are some of the more common types of bank accounts and what they're regularly used for.
Checking Account
A checking account is designed for your everyday banking needs. This account is usually where you'll have your paychecks deposited, and it's also where many of your recurring payments will come from. If you're looking to make the most of your money, consider opening a checking account that offers perks, like cashback or interest.
High-yield checking accounts are a great way to maximize your money – these types of accounts offer a regular return, generally based on your account balance, to qualifying customers. It's a simple, effective way to grow your money over time while enjoying all the standard security benefits a bank account offers.
SouthEast Bank's Bonus Rate Checking1 account is one example, offering up to 4.01% APY* 
Other accounts may offer specific perks, like cashback on qualifying purchases. SouthEast Bank's Rewards Checking account falls into this category, earning cashback on qualifying debit card purchases. 2
Savings Account
A savings account is a separate account where you can stash money for various savings goals. Examples include your emergency fund, home down payment savings, holiday savings and other short-term goals.
High-yield savings accounts, such as SouthEast Bank's Bonus Rate Savings account, offer higher returns than traditional savings accounts.3
Money Market Account
Money market accounts can offer a mix of the benefits you might normally receive from checking and savings accounts. 
While you can often write checks and possibly even use a debit card tied to a money market account, you're limited to six withdrawals per month. These accounts sometimes offer interest rates similar to traditional and high-yield savings accounts.
Certificates of Deposit
What are CDs, and how do they work? A CD is a deposit account that locks up your funds for a set period — timelines can vary from months to years — in exchange for a predetermined interest rate. 
One benefit of CDs is that they offer a consistent interest rate, so you can calculate exactly how much your return will be at the end of your waiting period.
Which Account Should You Use to Hold Your Money?
Ultimately, it's a good idea to take advantage of multiple types of bank accounts to keep your money safe. 
Because savings accounts don't typically come with debit cards, they're not good for everyday transactions. The same goes for money market accounts, and if you try to withdraw money from a CD before the account matures, you may be subject to early-withdrawal penalties.
On the flip side, even if you can get a checking account with an excellent interest rate, it's generally a good idea to keep your savings in a separate account so you don't accidentally spend those funds. 
In fact, in some cases, it might even make sense to have multiple savings accounts, each with a different goal, so you can keep better track of your progress.
Finally, while CDs aren't a good choice for money you're planning to spend in the near future, they can be a great way to earn a yield on cash that you won't need for a while. For example, if you're saving for a long-term goal like a major vacation or a house, you can put those funds away for the predetermined period and avoid accidentally using them for other things.
Whatever you decide, it's a good idea to consider how each type of bank account works and how it could help you achieve your financial goals.
How Much Should I Keep in Checking vs. Savings?
Be sure to fully read the details about your checking or savings account to ensure you're receiving the maximum benefit. For example, if your high-yield checking account only earns the maximum interest up to a certain balance, consider moving any funds over that amount into a different account.
For example, SouthEast Bank's Bonus Rate Checking1 account offers up to 2.01% APY* on balances up to $20,000. If your money exceeds that limit, consider moving your overage into Bonus Rate Savings or a similar account, where it can also earn the maximum return.
Finally, consider the timeline on which you're planning to use your funds. For example, if you can get a higher return on a CD than on a savings account, and you know you won't need to access those funds for a long time, then it may be the best choice for you. 
The Bottom Line
It can be challenging to determine which types of bank accounts you should have and how much to put into each one. 
While savings accounts have historically offered better returns than checking accounts, that's not necessarily the case anymore. Take the time to shop around and compare different options to make the most of your money.
Also, think about how using different account types can make it easier for you to manage your money and achieve your financial goals. 
*APY=Annual Percentage Yield.