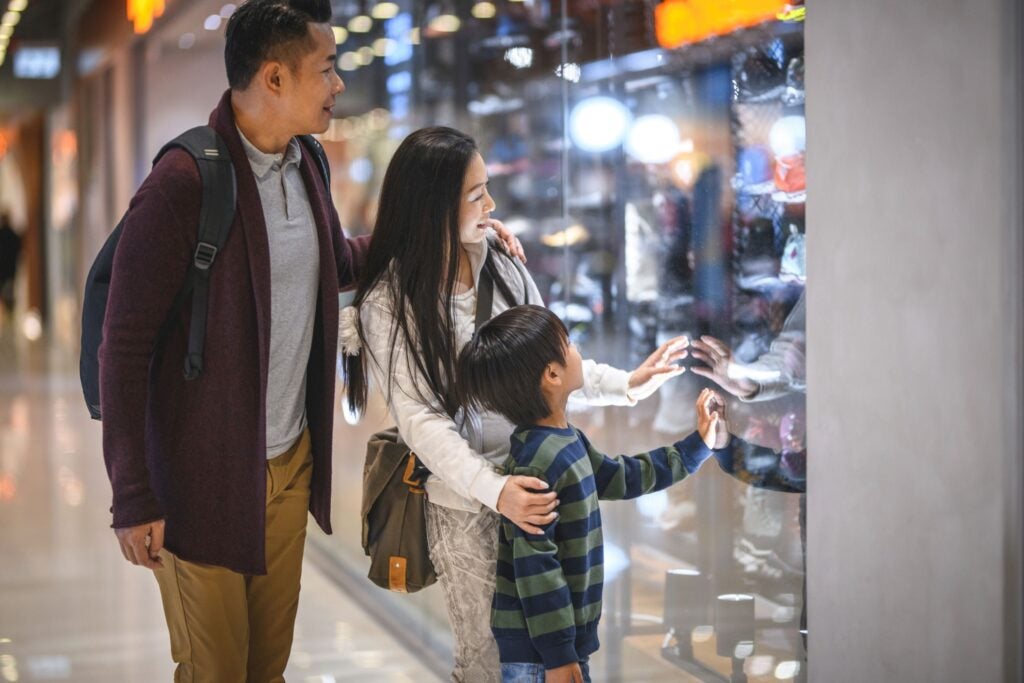 Holiday Shopping on a Budget
As the holidays draw nearer, keeping track of your holiday shopping budget can be stressful. Seasonal shopping can be overwhelming and may lead to a dead-end if what you are looking for is out of your price range. Here are some helpful shopping tips to consider if you're buying on a budget.
1. Determine How Much You'll Spend Per Person
It is a great idea to estimate how much you are going to spend on gifts for every family member or friend. If you estimate about how much you want to spend on each individual, you'll have a general idea of your total costs, and you can start setting aside cash to be put toward presents.
If you find that your estimated expenses are far greater than the budget you had in mind, then you can find creative ways to cut back. For example, consider making a heartfelt photo album or low-cost holiday treats for coworkers or large groups of friends, rather than buying high-dollar gifts for each person.
In the coming sections, we'll offer a few affordable gift ideas to help you make the most of your holiday shopping budget.
2. Make a Shopping List
Have you ever started your holiday shopping, just to find that you've bought much more than you'd originally planned? Making a shopping list can help you stay on track, especially if you're easily tempted to make impulse purchases.
3. Compare Prices From Different Vendors
Having the internet at your fingertips can be extremely helpful, as you can look online and compare prices from different stores to find the most affordable option. Once you've determined what you're going to buy and chosen the best place to buy from, take a few minutes to search for coupons that may lessen the cost even more.
Some stores also offer discounts or coupons for joining their loyalty program, downloading their app or subscribing to emails. Do some quick research to find great deals that are available to you.
4. Start Your Holiday Shopping Early
Once the holiday shopping season begins, you'll be competing with other shoppers for the items you want. In some cases, that may mean paying higher prices, or in others, it may mean having a hard time finding the gifts you're looking for in stock.
To offset these challenges, consider starting your holiday shopping early to avoid the hustle and bustle of the season. You can avoid sold-out items – or have plenty of time to order and wait for them to arrive – rather than experiencing last-minute shopping stress.
5. Buy Last Year's Electronics
If you're shopping for expensive gifts, especially electronics, one tip that could save you tens, or even hundreds, of dollars is to consider buying last year's model. In most cases, buying a recent – but not the most recent – model means enjoying most of the same features without the hefty price tag.
While you're making your shopping list, if you know one of your must-haves is a higher-dollar item, consider saving up for a few months to avoid making a major dent in your paycheck.
6. Give a Meaningful, DIY Gift
One creative and affordable gift that everyone in the family will love are those that you make yourself. Taking the time to come up with something heartfelt, even if it's a low-cost option, often means more to your loved ones than a gift purchased from the store. Plus, it can leave more room in your holiday shopping budget for higher-dollar gift items.
From a photo album to a knitted scarf, the DIY holiday gift possibilities are endless. Plus, with help from crafting websites and YouTube videos, you can learn how to create almost anything. This is a great way to take gifting into your own hands and come up with fun, homemade presents your friends and family will love.
The Bottom Line
Holiday shopping can put a decent dent in your wallet, so consider planning ahead for budget-friendly holiday shopping. At the end of the day, you'll be able to enjoy your time with family and friends even more without the stress of overspending.
---
Note: Links to other websites or references to services or applications are provided as a convenience only. A link does not imply SouthEast Bank's sponsorship or approval of any other site, service or application. SouthEast Bank does not control the content of these sites, services or applications.
Information contained in this blog is for educational and informational purposes only. Nothing contained in this blog should be construed as legal or tax advice. An attorney or tax advisor should be consulted for advice on specific issues.