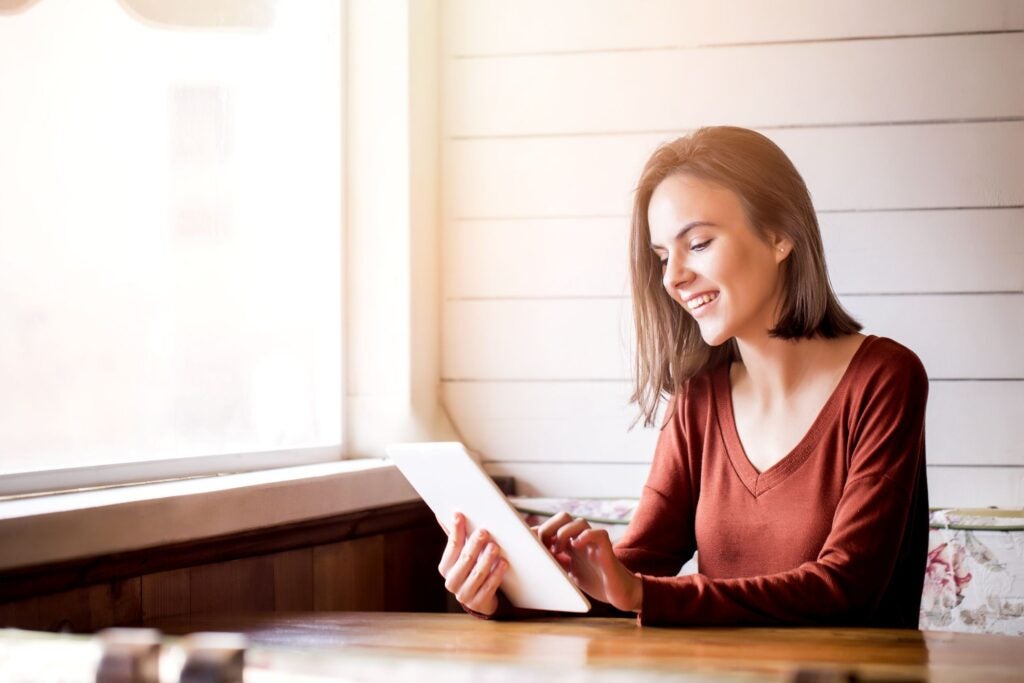 Whether it's using direct deposit for your paycheck, making automatic payments from a digital account, or budgeting with mobile apps, you likely do some part of your banking online. According to a survey by the FDIC, 57% of American households use online banking or mobile apps as their primary methods of accessing their checking or savings accounts.
However, many people still receive paper bank statements in the mail, even if they do all of their other banking transactions online. If you still get hard copies of your bank statements, here are five reasons why you should consider making the switch to electronic statements (eStatements):
1. You can help the environment
In Tennessee, measures that impact the environment are particularly important. Within the state, water quality is a major problem, with researchers finding that 30% of waterways cannot support healthy populations of fish and aquatic wildlife. Initiatives to improve water quality and reduce pollution are essential for residents' health, and everyone has to do their part.
As an individual, it can be difficult to think of ways to make a noticeable difference in the environment. But switching to electronic statements is a simple way to make a lasting impact.
One study found that if a single bank chain switched all of their customers' statements to eStatements, it would result in a reduction of approximately 37,000 metric tons of greenhouse gas emissions and 136 million gallons of freshwater — a substantial amount of progress.
2. You can reduce clutter
Chances are, you still receive a ton of mail. From catalogs to junk mailers, the amount of paper that stacks up can be overwhelming. With so much mail coming in, it can be difficult to sort through what's important and what's garbage.
By signing up for eStatements, you can reduce the amount of clutter that comes into your home. And, you'll be less likely to miss important notifications.
3. You can review your statements sooner
If your bank statements are sent through the mail, it can take several days between your statement date and when you actually receive them. If there are any holdups in the mail due to weather or other conditions, it could take a week or more to get your statement.
With eStatements, there's no waiting. You can view your statement as soon as it's ready. You can even get email notifications when your statement is available.
4. You lower the risk of identity theft
Unfortunately, identity theft is a relatively common problem. The Insurance Information Institute reported that approximately 14 million people were victims of identity theft in 2019.
If you receive paper bank statements, that means criminals may be able to access information like where you bank, how much money you have, and even your account numbers. Using the information they steal from your mailbox, they can potentially open fraudulent accounts in your name or even make withdrawals from your account.
Signing up for eStatements is an easy way to protect yourself. It prevents sensitive information from ending up in your mailbox, and keeps your personal details safe.
5. You can easily find past eStatements
With paper statements, you could accidentally toss a statement you need in the trash without realizing it. If you need that statement for some reason, such as a tax audit or dispute with a landlord, you'll have to contact the bank and request an additional copy, and you may have to pay a fee at some institutions.
Financial experts recommend you keep copies of bank statements handy for at least one year after they're issued. eStatements make it easy; by logging into your online account, you can quickly view your statements from the past 18 months. You can review your purchases, see how much you spent in different categories, and see exactly when checks were cashed.
Signing up for eStatements
If you still receive paper bank statements, consider making the switch to paperless statements. It reduces the amount of sensitive information that goes through the mail and is convenient and good for the environment.
With Southeast Bank's digital banking options, you can sign up for eStatements and choose to receive email reminders when your statement is available. Plus, its mobile and online banking platforms even offer mobile budgeting tools so you can track your spending and savings goals.
---
Note: Links to other websites or references to services or applications are provided as a convenience only. A link does not imply SouthEast Bank's sponsorship or approval of any other site, service or application. SouthEast Bank does not control the content of these sites, services or applications.
Information contained in this blog is for educational and informational purposes only. Nothing contained in this blog should be construed as legal or tax advice. An attorney or tax advisor should be consulted for advice on specific issues