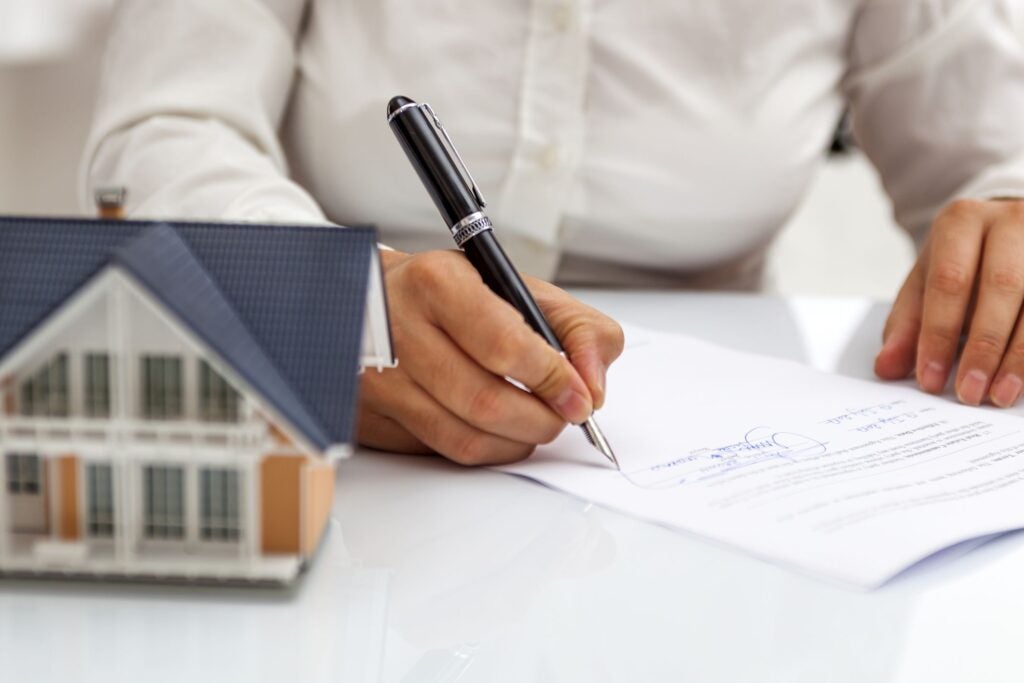 The Tennessee housing market is booming. The median sales price is up nearly 16% year-over-year, partially driven by low mortgage rates. As of November 9, 2021, the average interest rate on 30-year fixed rate mortgages in Tennessee was 2.78%. Just two years ago, the average interest rate for mortgages was 4.5%.
What does that mean for you if you're a homeowner with a mortgage? It could be a great time to refinance your home loan. However, refinancing your mortgage is a big decision, and it's not something you rush into. It's wise to take the time to do your own research and ask your lender the following questions:
1. What Types of Refinancing Are Available?
Talk to your lender to see what types of refinancing they offer. There are many different forms, but the following are the three most common:
Cash-Out Refinance: With a cash-out refinance loan, you apply for a mortgage that is larger than your existing one. You use the new loan to pay off your current mortgage, and receive the difference as a lump sum of cash. Cash-out refinance loans are attractive for people doing home improvement projects or that have other major expenses.
FHA Streamline Refinance: If you have an FHA loan and want to lower your monthly mortgage payment, an FHA Streamline refinance loan can help. It uses limited borrower credit documentation or underwriting, so FHA streamline refinance loans can be faster and easier to get than other types of loans.
Rate-and-Term Refinance: Rate-and-term refinancing is what people generally think of when they talk about refinancing. With this approach, you're getting a new mortgage with a different interest rate and term than you have now. It's best for people that have a high interest rate or that have improved their credit or income and can potentially qualify for a better rate than they had before.
2. What Are Your Borrower Requirements?
Borrower requirements for home loan refinancing vary by lender. Depending on the bank or credit union you're working with, you may have to meet certain credit score and debt-to-income requirements to refinance, and your home must meet their equity requirements.
In general, you'll need good to excellent credit to qualify for a loan. The Consumer Financial Protection Bureau says your debt-to-income ratio should be under 43%. If you're self-employed, you may have to meet additional requirements, such as providing two full years of business and personal tax returns.
You can use Southeast Bank's mortgage application checklist to help ensure you have the necessary documents to refinance.
3. What Closing Costs Do You Charge?
Closing costs can add up quickly, and that's why it is important to know what the lender you are working with charges. Ask them how much they charge for the following:
Title search
Attorney review fees
Document preparation fee
Appraisal cost if applicable (in Tennessee, this is typically around $300)
Credit report access fee
The closing costs should be spelled out in your loan agreement before you sign on the dotted line. Generally, closing costs range from 2% to 5% of the loan amount.
Note: There are some lenders that offer refinancing loans with no closing costs. Instead, they add the closing costs to the mortgage amount, or increase your interest rate to offset their risk.
4. How Much Will My Monthly Payment Change?
If you're refinancing your loans, it's important to understand how refinancing will affect your monthly payments. Depending on the type of loan you choose, the repayment term, and whether you have an adjustable-rate mortgage, the payment may change substantially.
Your lender should provide you a detailed loan agreement that explains your monthly payments and projected overall repayment cost.
5. How Long Will It Take to Close?
The process of refinancing can be relatively quick, but it depends on your lender and unique circumstances. Closing on home refinancing loans generally takes 30 to 45 days, but it can be impacted by appraisals, inspections, or documentation delays.
Refinancing Your Mortgage in Tennessee
If you're thinking about refinancing your home mortgage, now could be a good time. Mortgage rates in Tennessee are still under 3%. Depending on your financial situation, you could be eligible for a low rate and save thousands of dollars.
For example, let's say you took out a mortgage in 2017 and qualified for a 30-year fixed-rate loan at 4.5%. If you have a current balance of $300,000 and qualify for a new mortgage at 2.78% with a 30-year term, your monthly payment would drop by $266 per month. Plus, you'd save over $15,000 over the life of your loan.
Convinced? If you live in Tennessee, schedule a meeting with a SouthEast Bank mortgage consultant to discuss your refinancing options.

---
Note: Links to other websites or references to services or applications are provided as a convenience only. A link does not imply SouthEast Bank's sponsorship or approval of any other site, service or application. SouthEast Bank does not control the content of these sites, services or applications.
Information contained in this blog is for educational and informational purposes only. Nothing contained in this blog should be construed as legal or tax advice. An attorney or tax advisor should be consulted for advice on specific issues.