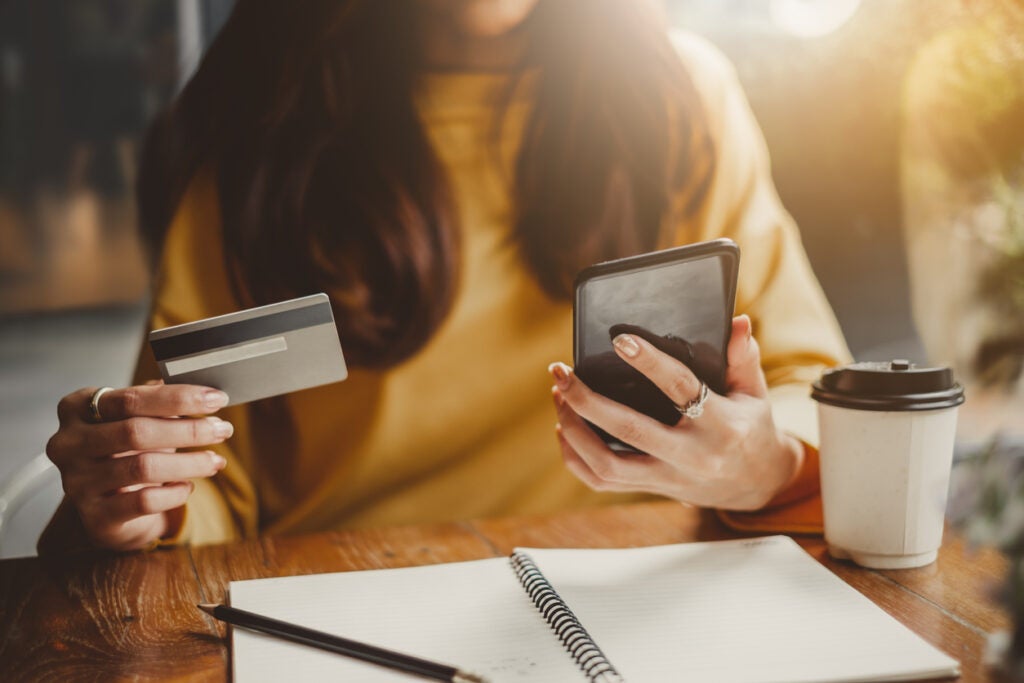 We've all felt it. The panic of losing a credit or debit card, followed by the annoyance of having to deactivate and replace it. Now, you can breathe easy thanks to SouthEast Bank's partnership with CardValet, an app that allows you to easily manage multiple cards from your mobile device.
The CardValet app puts you in control of your finances, helping to combat fraud as well as enabling you to better regulate when, where and how your cards are used. Here are four reasons you should download CardValet today.
To Protect Yourself from Fraud
CardValet keeps you up to date on suspicious spending activity by sending you real-time alerts when your cards are used. The app also offers transaction controls that enable your cards only in the specific geographic areas you approve. Additionally, transaction controls give you the power to limit purchases from specific retailer categories, blocking stores or websites where you don't plan on spending money.
Furthermore, the app offers the power to turn cards on and off, so you can protect your finances by activating and deactivating cards at-will. Deactivating your card halts purchases until you re-enable it, which you can do quickly and easily from within the app. If you're concerned your card is missing or has been stolen, you can activate these protections almost instantly. Say goodbye to lost-card panic!
Image Source: CardValet
To Control Your Budget
In addition to offering fraud protection, CardValet is an effective budgeting tool. One of the app's popular features is the ability to set both general spending limits and thresholds by merchant type, for example, gas, groceries and retail purchases. These pre-set limits are a great way to avoid overspending and stick to a budget.
These types of restrictions are useful in managing business expenses, as well. For example, you can set spending limits on merchant categories where costs often exceed budgetary guidelines, to keep employees on track in a simple, unobtrusive way. CardValet puts you in control of these updates with a flexible, easy-to-use system. If you need to change your limits for any reason, all it takes are a few taps to update your settings.
Image Source: CardValet
To Monitor Several Cards at Once
CardValet is a great way to monitor business or family spending because it can track multiple cards at the same time. Set spending limits, create merchant codes and be alerted about any unusual activity on all your cards, all through one, convenient app.
Parents, business owners and people on-the-go can use CardValet to simplify their hectic day-to-day routines and can enjoy comfort and confidence knowing their finances are being securely monitored and protected.
To Keep Track of Account Balances and Transactions
Want to know your account balances? CardValet has a feature for that! The app enables you to keep track of recent transactions and monitor your accounts, which is a great way to stay on-budget and minimize opportunities for fraudulent activity.
Gone are the days of complicated budgeting programs, scrambling for account information and worrying about overspending. CardValet provides the information you need in just a few, easy taps, and gives you the control you need to manage your finances in a safe, enjoyable way.
Have a SouthEast Bank Business credit or debit card? Download CardValet today.
Learn more about the benefits of business banking with SouthEast Bank.