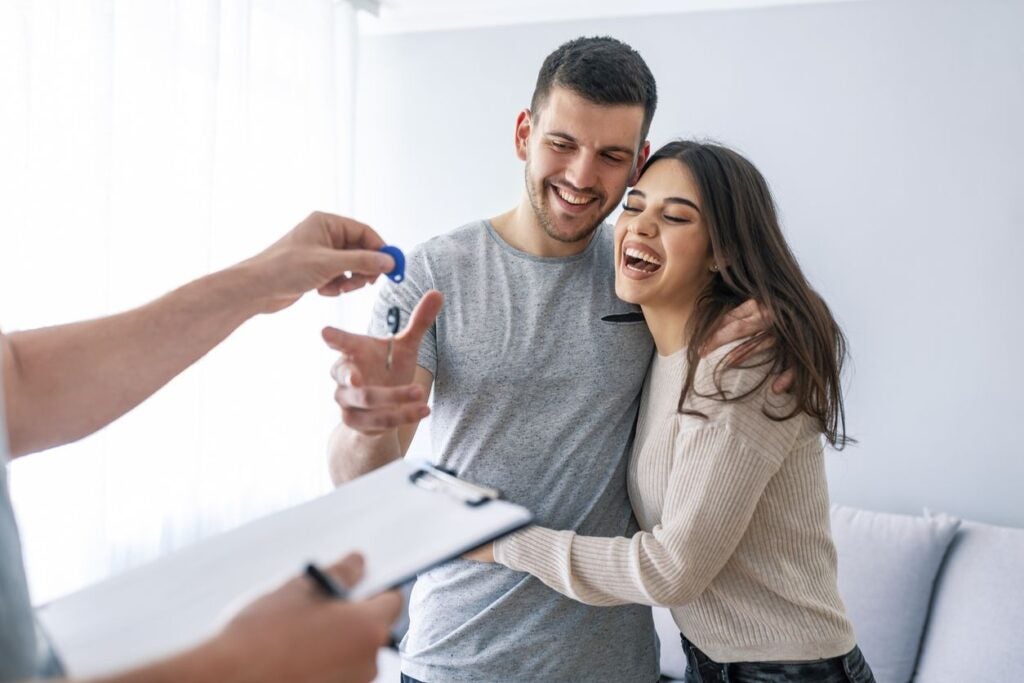 Buying a house can be expensive, and while you should always shop for a home in your budget, you can save even more money with these tips on how to get the most bang for your buck when looking for a new home.
Get preapproved on your mortgage
Getting preapproved on your mortgage is like flashing the cash to the seller. It is proof that you can buy a house up to a certain price, and it gives the seller more security during negotiations.
Know the market
Is it a buyer's market or a seller's market? If it is a buyer's market, you have the upper hand. In this case, it is usually safe to offer 5% to 10% less than what you are willing to pay and work your way up from there. In a seller's market, be more straightforward with your offer. There is likely more competition for the house, so make your first offer your best offer with fewer contingencies and be willing to walk away.
Do research
Do ample research on the area in which you are looking to buy a home. Know the selling price of similar homes in comparable neighborhoods, as well as the price trends in the neighborhood you are looking to buy in. If you are up to date on current market data, you can have greater negotiating power down the road.
Know your budget
Know what you can and cannot afford. Don't feel pressured to buy a home that you are not financially ready for. If you stick to your budget, you are less likely to let emotion rule your home-buying process. Remember, there will be other houses that will fit your budget and your needs.
Know the seller's motivation
Why are they moving? Are they looking to sell and close quickly? Are they still in the process of closing on their new home? The more you know about the seller, the more you can tailor your negotiation strategy to their current needs. Knowing the seller's specific situation can make you more appealing to the seller and give you greater buying power.
Everything is negotiable
Negotiations aren't just about the price. Maybe the seller counter-offered with $4,000 more than your original offer. Instead of nickel-and-diming them, try asking for other things to be included in the sale such as furniture or appliances. You could even ask the seller to pay closing costs or, if repairs are needed, ask the seller for credit at closing to cover the cost of the repairs. You will not be successful in all requests, but this can help you get more out of what you pay for the house.
Consider a fixer-upper
A fixer-upper can allow you to buy the house you want, for less. "Fixer-upper" does not mean a full home renovation (which can end up costing more money than it is worth), but little things such as paint, carpet, light fixtures, and other small cosmetics can be easily changed. Remember you are buying the house, not necessarily the decorations.
Make yourself an ideal buyer
A buyer with a preapproved mortgage, fewer strings attached, and a willingness to close quickly can make the seller more confident in the sale of their home. The more appealing you are to the seller, the greater likelihood you have of closing on your dream home at your ideal price point.
Negotiate after inspection/appraisal
A home inspection and appraisal are essential to buying and selling a house. The home inspection can reveal any damage or repairs that need to be made to the home. If substantial damage is found or expensive repairs are necessary, you can ask the seller to credit the cost of repairing the damage into the price of the house or to repair the damage before moving out. An appraisal is a professional estimate of the true value of a home. If the value of the home is appraised at lower than the contract price, you can use this as a basis of negotiation to get a lower price on the home.
Be willing to walk away
If negotiations are not going as planned, and it is clear the house is outside of your budget, be willing to move on. Patience is important when looking for your dream home, so know when to try harder and when to walk away.
---
Note: Links to other websites or references to services or applications are provided as a convenience only. A link does not imply SouthEast Bank's sponsorship or approval of any other site, service or application. SouthEast Bank does not control the content of these sites, services or applications.
Information contained in this blog is for educational and informational purposes only. Nothing contained in this blog should be construed as legal or tax advice. An attorney or tax advisor should be consulted for advice on specific issues.