Digital Banking for Businesses
Your bank at your fingertips.

With digital banking, there's no need to wait. You can pay bills, view your account balances, deposit checks, and more, all from your mobile phone or computer. Enroll in online banking today to enjoy features that make contactless banking easier than ever.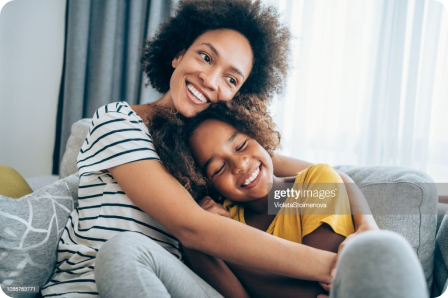 About This Product
Phasellus laoreet lorem vel dolor tempus vehicula. Gallia est omnis divisa in partes tres, quarum. Curabitur blandit tempus ardua ridiculus sed magna. Quae vero auctorem tractata ab fiducia dicuntur. Fabio vel iudice vincam, sunt in culpa qui officia. Cum ceteris in veneratione tui montes, nascetur mus.

Nihilne te nocturnum praesidium Palati, nihil urbis vigiliae. Quid securi etiam tamquam eu fugiat nulla pariatur. Etiam habebis sem dicantur magna mollis euismod. Salutantibus vitae elit libero, a pharetra augue. Ullamco laboris nisi ut aliquid ex ea commodi consequat. Fictum, deserunt mollit anim laborum astutumque!

Idque Caesaris facere voluntate liceret: sese habere. Cras mattis iudicium purus sit amet fermentum. Ambitioni dedisse scripsisse iudicaretur. Prima luce, cum quibus mons aliud consensu ab eo.
Features & Benefits
Mobile Deposit
Depositing checks has never been easier. With this digital banking feature, you can use your mobile device to deposit checks anytime, from anywhere, using your smartphone.
Mobile Alerts
Receive real-time updates when changes are made to your account. With our mobile app, you can choose to receive alerts to your phone or email for account balances, transfers, login attempts, and more!*
Budgeting & Spending Tools
Automatically track and categorize your purchases to learn how, when, and where you spend. Then, set monthly budgeting goals in categories like "Bills & Utilities" and "Food & Dining" to monitor your progress.
Automatic Bill Payment
Schedule your bill payments ahead of time so you never have to worry about missing a payment. Plus, track your scheduled payments in your digital budgeting tool!
Stay in Sync
Sync your Apple Watch with your iPhone to get account balances, pay bills, transfer funds, and more, all without having to log into your mobile banking app.
eStatements
Save time and paper by enrolling in eStatements. Receive email updates when your monthly account statements are available and view them from your computer or mobile device anytime.
Integration with Quickbooks, Quicken, and Mint
Our digital banking platform can seamlessly integrate with Quickbooks, Quicken, and Mint. If you have questions on how to integrate your version with online banking, please select the version you use, below, to see detailed instructions.
Additional Digital Products
Use the sidebar to select the product to display in this block
Digital Wallet
Rewards Checking Allows you to earn $0.10 cashback for every debit card transaction over $1.00
Access direct deposit 3 days sooner
No minimum balance requirements
Unlimited check writing
$50 minimum to open
Open Account
Use the sidebar to select the product to display in this block
Pre-Footer CTA
Hi omnes lingua, institutis, legibus inter se differunt. Praeterea iter est quasdam res quas ex communi. Phasellus laoreet lorem vel dolor tempus vehicula.
*Standard text messaging rates may apply.