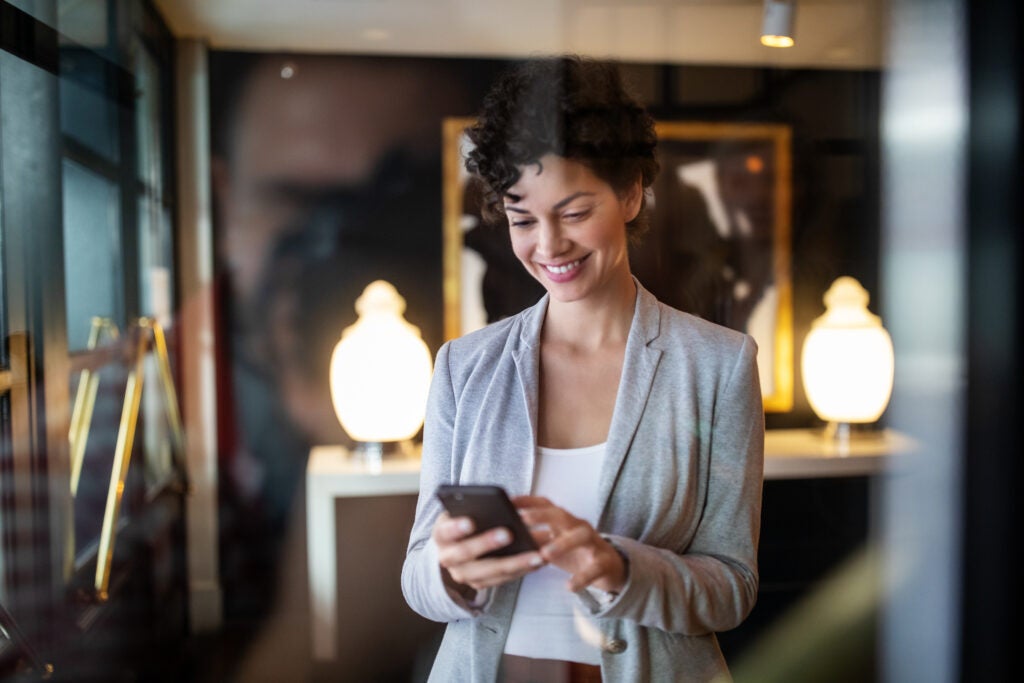 As a business owner, it is important to track when and where your money is being spent, and it's equally important to know your money is being handled in a safe, transparent way. With that in mind, SouthEast Bank has partnered with CardValet to keep you in-the-know about your company's credit and debit card usage.
Monitoring several company cards can be a challenge for even the most seasoned business owner, and SouthEast Bank's CardValet app provides tools and safeguards to help you manage these types of transactions with ease. Here are three ways CardValet can help you control and protect your business finances.
Fraud Protection
Financial security is paramount for business owners managing regular debit and credit card transactions, and card management apps offer an efficient way to track card usage. If you have multiple company cards floating around, it's important to know that if they do go missing or are misused, you can react quickly.
SouthEast Bank's CardValet offers a variety of fraud protection services for your business. Real-time alerts keep you up to date on card usage and warn of any fraudulent activity. Additionally, you can lock and unlock your cards at any time, ensuring no withdrawals or purchases will be approved without permission.
Control Spending
CardValet allows you to set spending limits on general use or specify thresholds for various merchant types. For instance, you could place higher limits on gasoline and lower limits on food spending. With the power to set limits from your mobile device, you can rest easy knowing company spending will remain within your predetermined boundaries.
Spending controls are also a great way to protect both the company and valued employees from making mistakes. Transaction controls allow you to create merchant codes and view purchase types to ensure that employees follow company spending policies. As an added benefit, if an employee forgets to dispose of their company card upon leaving, you can easily disable it.
Easy Access to Information
CardValet's intuitive interface makes it easier than ever to keep track of your balances and transactions. With a tap of your finger, you can view recent transactions, account balances and card restrictions, all from within the app. CardValet also enables you to change purchasing rules instantly so your business can make time-sensitive adjustments.
Now more than ever, it's important for your business to be prepared for anything. SouthEast Bank's CardValet provides the protection you need to feel secure by enabling you to track your business finances quickly and easily. To learn more about SouthEast Bank's business banking options, visit https://www.southeastbank.com/business/checking.